Here's Why Colin Kaepernick Is Not Playing in XFL
It's been nearly four years since Colin Kaepernick has played a professional football game.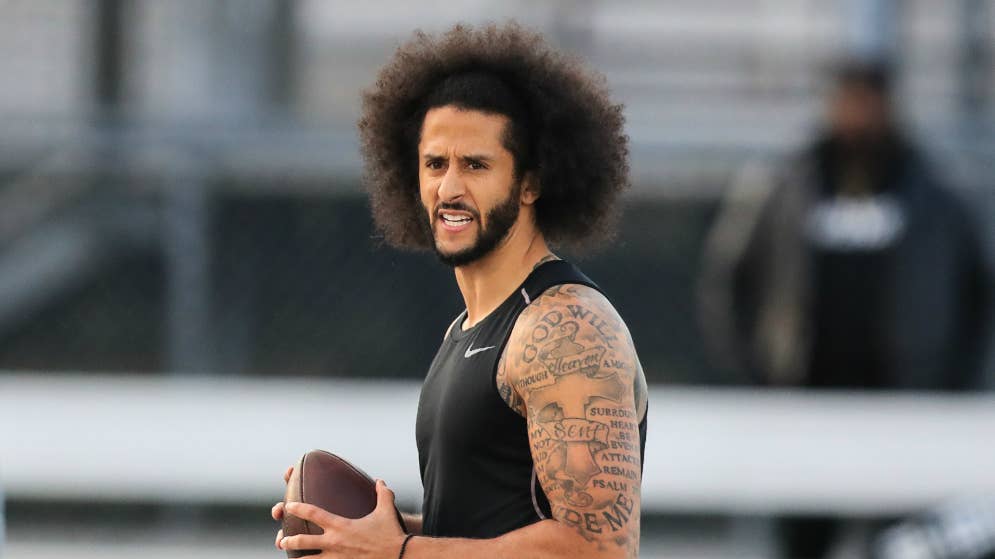 Getty
Image via Getty/Carmen Mandato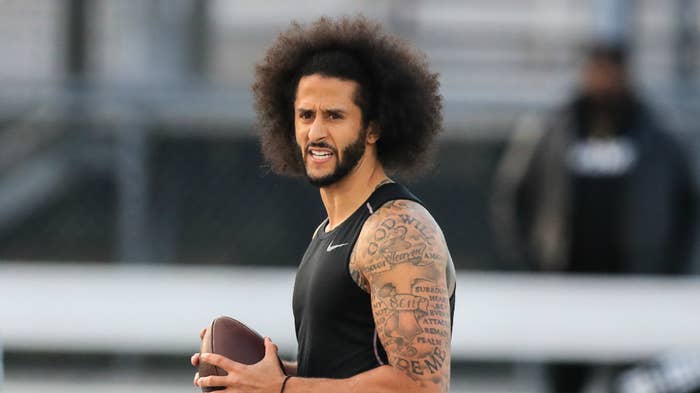 It's been nearly four years since Colin Kaepernick has played a professional football game. While it appears the doors for him to re-enter the NFL have been locked, Kaep could be a star attraction in the bubbling XFL. During a conversation with NPR's Michel Martin on Saturday, XFL commissioner Oliver Luck explained why Kaepernick isn't on a roster. 
According to Luck, Kaepernick's salary requirements were too high for the young league. 
"We gave it some thought," Luck said. "We have some pretty significant salary restrictions, you know. We're a start-up league, so we want to make sure that we can be fiscally responsible and fiscally prudent. And the salary requirements that some folks shared with us were in our case exorbitant, so we couldn't go down that path. ... We spoke with [Kaepernick's] representative and the salary requirements that were broached in that conversation were exorbitant and certainly out of our range."
Colin Kaepernick hasn't played a professional football game since 2016. Although there were several excuses as to why he was never picked up, it became clear that his National Anthem protest and other activism efforts led the NFL to turn its back on him. As a result, Kaepernick filed a collusion lawsuit against the league in 2017 which was resolved with a confidential settlement in 2019.
After settling his legal dispute with the NFL, fans started to wonder if Kaepernick would ever return to the gridiron. In November 2019, the NFL set up a private workout session for Kaepernick. Yet, complications with a liability waiver led Kaep to forgo the NFL's session and host his own showcase at a nearby high school. 
Although the XFL cites salary restrictions as the reason why Colin isn't in the league, the XFL does require all of its players to stand for the National Anthem. Luck made it clear to NPR that he believes that respecting the flag is a player's "responsibility."
"Players have numerous opportunities to express themselves with all the platforms that exist today," Luck said. "So, you know, standing for the national anthem we believe is a part of their responsibility as players in our league. But we think it's important to have that -- you know, that requirement for our players."