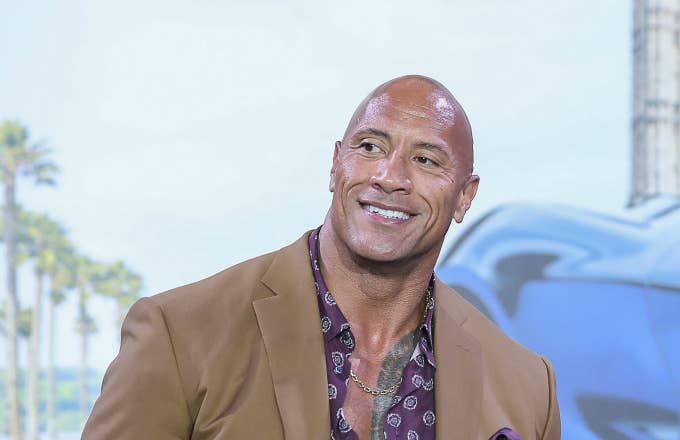 SmackDown's debut on Fox was a star-studded affair, but the most electrifying appearance was the obvious one.
After teasing his comeback for weeks, the WWE wasted no time reintroducing the Rock. Prior to the opening match, RAW Women's Champion Becky Lynch wanted to christen the show's 20th anniversary with a speech, but her monologue got interrupted by King Baron Corbin, who felt like the world wanted to see him open the show. Despite Lynch's warning, Corbin continued to let his ego fuel him, prompting the Rock to come out and set things straight. 
The Rock channeled some of the brash bravado that made him one of the poster boys of the Attitude Era. The People's Champ showered Corbin with insults while Lynch helped him reprise some of his classic taglines. 
The Rock and Lynch then combined forces to beat up Corbin, who was fittingly finished off with the Rock Bottom and the People's Elbow.
And this probably wasn't even the night's wildest moment. Heavyweight boxer Tyson Fury also pulled up to watch at ringside. Strowman taunted Fury as he beat down his opponents during the night's eight-man tag team match. Fury wasn't having it and jumped over the barricade to enter the ring before security restrained him.