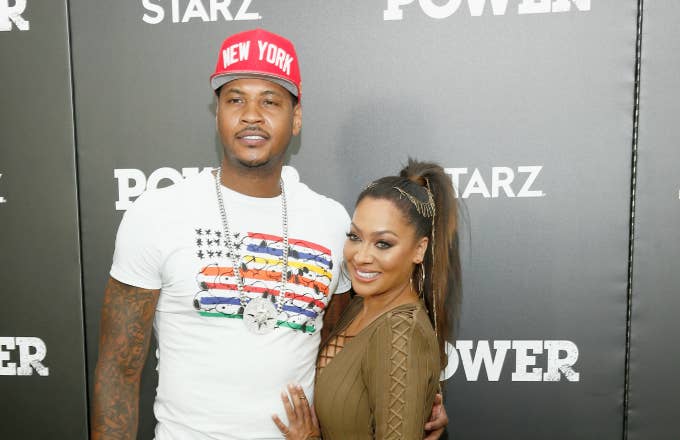 Despite their recent estrangement, La La Anthony is still riding for her husband. 
La La shared her thoughts to TMZ about Team USA not inviting Carmelo Anthony to compete in the FIBA World Championship. 
"Out of respect [Team USA] should [invite Anthony]," La La said. "Who was a better Team USA player than he was? Nobody. But, I'm not saying he wants to play or he doesn't want to play. But if you look at his stats he's the best."
According to USA Basketball's official website, Melo is No. 1 in games played (31), points (336), field goals made (113), and rebounds (125). Anthony is also second in 3-point field goals made (57). His national career also includes three Olympic gold medals and one such prize for FIBA. As a result, fans were beside themselves when it was revealed that Team USA didn't even offer Melo an invite.