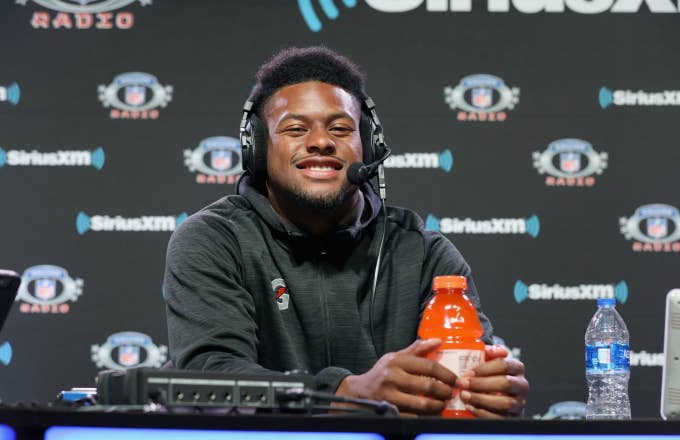 The Steelers vs. Antonio Brown has been the most entertaining match-up of the NFL offseason and now it seems like Pennsylvania teenagers are hopping in on the action. 
This weekend, JuJu Smith-Schuster accompanied fan Anthony Molinaro to the Chartiers Valley High School senior prom. For the event, Molinaro and Smith-Schuster wore matching velvet green suits and even posed for some pictures.
Yet, it was when JuJu and Molinaro hit the venue that the fun began. Like he does on the field, JuJu treated the high schoolers to some well executed dance moves. But in the recordings of the event, it's hard to hear what JuJu is dancing to because the music is being drowned out by students yelling "F**k AB."
This, of course, is in response to wide receiver Antonio Brown who criticized Smith-Schuster after he was traded to the Oakland Raiders. Though intentional, Brown's comments about Smith-Shuster was the result of residual hatred he has for Ben Roethlisberger. This prompted Big Ben to extend an apology that Brown never accepted.