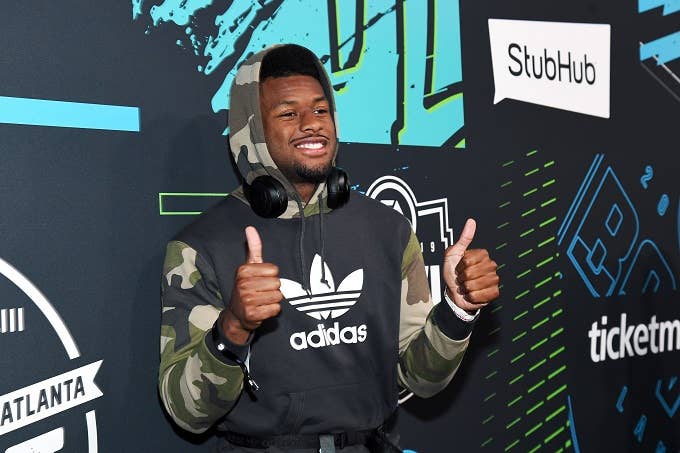 JuJu Smith-Schuster isn't the type to call a former teammate a scrub. The Pittsburgh Steelers receiver posted what appeared to be a commitment to shouldering the burden left by the traded superstar Antonio Brown. However, a closer look reveals that Schuster was taking sly shots at Brown while he's on the way out. 
The picture that JuJu chose features Brown looking on in the background while Schuster makes a catch in the endzone. He's making the catch against the Oakland Raiders, the team that Brown was traded to. And the further explanation from reporters who were at the game shows that this is some next-level shade.

The Athletic's Mark Kaboly recalled that Brown lost his cool following the play, believing that he should have been targeted. 
Brown announced his move to the Raiders by sharing a photo of himself in an Oakland uniform on Instagram. NFL reporter Ian Rapoport said that Brown's new deal with the team would make him the highest paid wide receiver in the league. 
"The Antonio Brown saga is finally nearing a close," he wrote. "Sources say the #Steelers are dealing AB to the #Raiders in exchange for a third round pick and a fifth-round pick in this 2019 draft. Brown will also get a reworked contract that makes him the NFL's highest paid WR."