Jalen Ramsey and Jaguars Coach Doug Marrone Separated During Heated Sideline Argument (UPDATE)
Things got heated on the Jaguars sideline.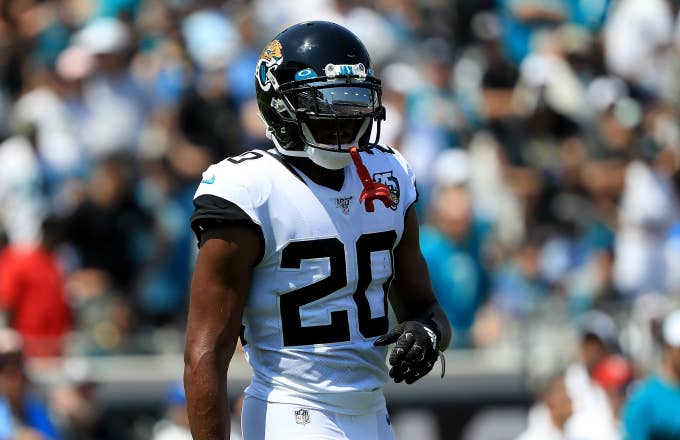 Getty
Image via Getty/Sam Greenwood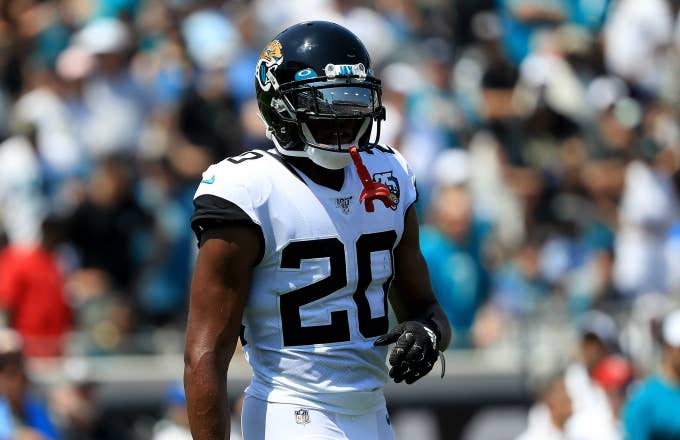 UPDATED 9/16, 6:29 p.m. ET: ESPN's Adam Schefter is reporting that the agent of Jalen Ramsey requested a trade following the Jaguars' game against the Texans.
CB Jalen Ramsey's agent asked for a trade after yesterday's loss at Houston, league sources tell

@mortreport

and me

The Jaguars have spoken with interested teams, but there is no current plan to trade Ramsey.
Sources:

#Jaguars

Pro Bowl CB Jalen Ramsey has requested a trade from the team. This stems from his frustration with how he's being used and from a confrontation with coach Doug Marrone on Sunday. This has been steadily building.
Ramsey meanwhile, has denied leaking a trade request. "Let's be clear about something," Ramsey told reporters on Tuesday. "... I didn't leak that information. Me and my agent,  we are not the ones who leaked that information." He also said that his main focus is winning, whether that's on the Jags or somewhere else"All I care about is winning man, shit," Ramsey added. "Everybody knows that. I want to f**king win."
See original story below.
Things got heated on the Jacksonville Jaguars sidelines. 
During the Jags' game against the Texans, cornerback Jalen Ramsey became visibly frustrated with his head coach, Doug Marrone. This led to a shouting match between the two in which Marrone and Ramsey had to be separated.
The incident took place early in the first quarter. The Texans were up 3-0 and Ramsey was leaving the field. As he was walking towards the sidelines, Marrone tried to talk to his star defensive back but Ramsey was not interested. Secondary coach Tim Walton escorted Ramsey to a bench that was further away from Marrone. A few moments later, Marrone came to talk to Ramsey but he had not calmed down. This didn't seem to sit well with the coach and safety Ronnie Harrison had to pull Marrone away from the confrontation. 
It's unclear what sparked Ramsey's frustration with Marrone, but the two have had their issues in the past. This summer, Sports Illustrated reported that Ramsey was unresponsive to Marrone's calls and texts after missing a voluntary team workout session. It was then discovered that Ramsey had not given Marrone his new cell phone number. Although the coach ended up getting his number and had what he claimed was a "a great talk," it added to the feeling that Ramsey is unhappy with his situation in Jacksonville.