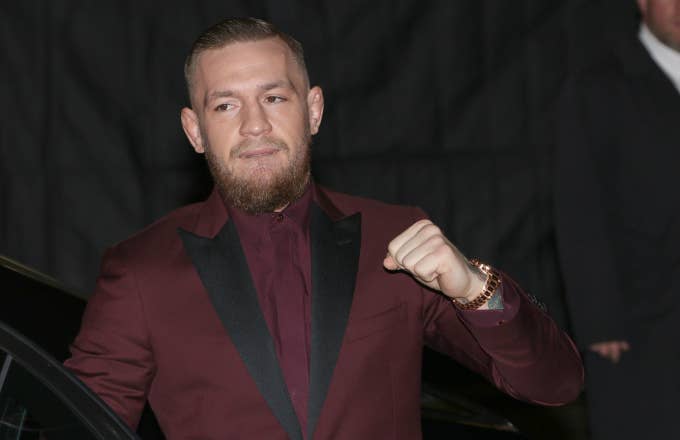 Although Conor McGregor is supposedly retired from the UFC, the fighter let it be known that his hands still work as he took to Twitter to challenge the actor and company investor Mark Wahlberg to a bout.
On Saturday, the Irish instigator sent out a tweet that let his fans in on post-UFC career plans. To no surprise, the accomplished MMA fighter will not be totally removed from the ring. Instead, McGregor says he wants to go toe-to-toe movie star Mark Wahlberg for the actor's stake in the UFC. 
"I've decided to challenged Hollywood actress Mark Walhberg next," McGregor tweeted. "A fight for all the shares!"
Although this could be another one of his trolls, McGregor would certainly return to the octagon if Walhberg obliges. Conor recently became increasingly vocal about his interest in becoming one of the company's shareholders. Before his surprise retirement, McGregor confessed that he is "ready to fight" but won't do so until he is viewed as a partner. While UFC President Dana White is not opposed to this idea, he is not willing to just give the MMA superstar a piece of the company. 
"Listen, a lot of people bought in on the UFC," White said to TMZ Sports. "Banks, celebrities, and everything else. Listen, you want a piece? He's got a lot of money. Come in and buy a piece, man."
A Twitter user also cautioned McGregor about Wahlberg's role in 2005's Four Brothers. The mixed martial artist was quick to remind him that he does this for real.
"I'll smack him and his 4 brothers around," McGregor said in reference to Mark Wahlberg's popular film Four Brothers. "It wouldn't be the first crew of brother i've smacked around. Check the history books. The UFC history books."