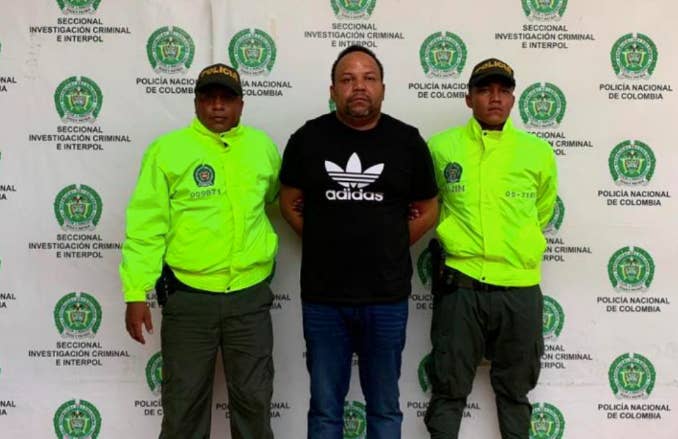 An alleged drug kingpin that could be linked to the shooting of David Ortiz was taken into custody on Monday, CBS News reports. 
According to Dominican authorities, César Emilio Peralta was apprehended in Colombia. Peralta is known by the nickname "César the Abuser" and is accused of running a network that transports heroin and cocaine through Colombia, Venezuela, the Dominican Republic, and the United States. He's been wanted by the FBI since late 2018.
Along with his narcotics ring, Peralta is rumored to be involved in shooting Ortiz. In June, the baseball legend was shot at a bar in the Dominican Republic. Initially, it was reported that the incident was an attempted robbery. Yet, it was soon discovered that Ortiz was the victim of a hit gone awry. 25-year-old Rolfi Ferreira Cruz is the alleged gunman. Cell phone video surfaced of Cruz admitting to pulling the trigger, but insisting that Ortiz was not the intended target. After further investigation, it was revealed that the hit was ordered on Sixto David Fernández and not Ortiz. 
It's unclear if Peralta had a hand in the crime. More than a dozen people have been arrested in connection to the shooting and it was previously reported that Víctor Hugo Gómez was the "mastermind" behind the situation. Police still believe that Gomez orchestrated the hit despite Peralta's possible involvement. If Peralta is extradited to the United States, he will likely face trafficking charges.