Adrian Peterson Reportedly Made Over $100 Million But Owes Millions in Debt
Peterson's lawyers say the running back trusted the wrong people.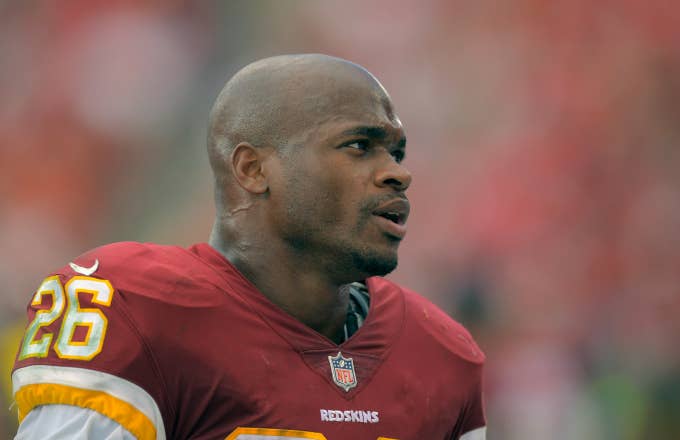 Getty
Image via Getty/John McDonnell/The Washington Post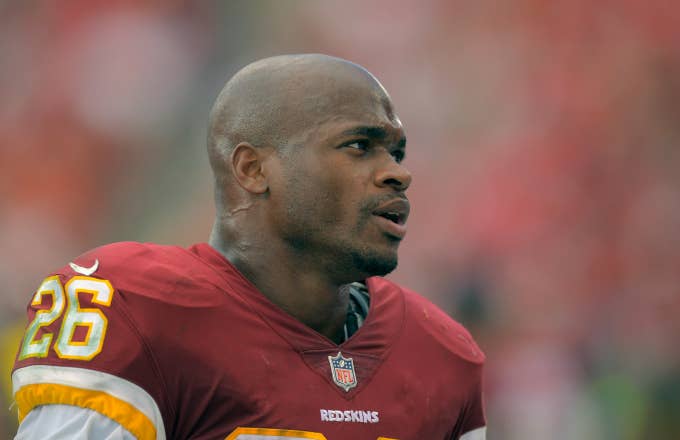 Despite earning close to $100.2 million throughout his playing career, legendary running back Adrian Peterson is swimming in debt. 
The Athletic reported that AP's mounting debt has led to legal issues. Per Daniel Kaplen, Peterson is being sued by a Pennslyvania lender for neglecting to pay back a $5.2 million loan. He's also been named in two separate lawsuits. For one, the judge ordered AP to pay a creditor $2.4 million while he's expected to cough up $600,000 to another creditor. 
The story of professional athletes amassing wealth only to go broke years later is not a new tale. And according to Adrian Peterson's lawyer, Chase Carlson, AP ran into a similar problem that plagues individuals in his position: he put his trust in the wrong people. Yet, despite reportedly being on the verge of being broke, Carlson claims that AP plans to fight back against the people that took advantage of him.
"The truth behind Adrian Peterson's current financial situation is more than is being reported at this time," Carlson said in a statement. "Because of ongoing legal matters, I am unable to go into detail, but I will say this is yet another situation of an athlete trusting the wrong people and being taken advantage of by those he trusted. Adrian and his family look forward to sharing further details when appropriate."
In 2011, Peterson agreed to a seven-year $100 million contract with the Vikings. While this was nearly a decade ago, the running back is scheduled to earn $1.5 million next year and $750,000 the following season from the Washington Redskinsbarring a team option. Hopefully, this will be enough to help Carlson build AP's case so that he can escape the debt created.