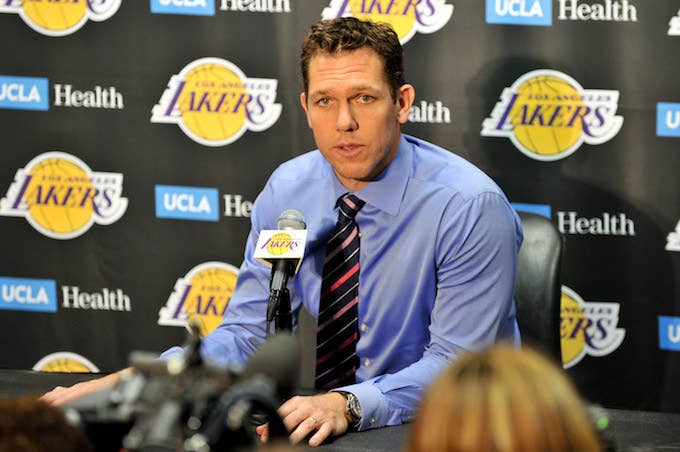 Sacramento GM Vlade Divac is offering Luke Walton his franchise's coaching job and there's confidence on both sides that a deal can be reached quickly, league sources tell ESPN. Divac and Walton are meeting this weekend.
Update: Source tells

@TheAthleticNBA

that Kings GM Vlade Divac and Luke Walton have already met today and are in the late stages of finalizing a multi-year deal.
The Kings moved quickly after the Los Angeles Lakers let Walton go just a day before. Sacramento is now working toward finalizing a multi-year contract with the former NBA player. Though Walton went 98-149 in his three seasons as the Lakers' head coach, the Kings anticipate he'll be at ease when not subjected to public scrutiny and working with Sacramento's talented crop of young players.
Reports claimed that Walton was the frontrunner for the job when the previous head coach Dave Joerger was fired on Thursday. Walton's parting with the Lakers prompted Steve Kerr to say that the Lakers are "losing one of the best human beings in the NBA."