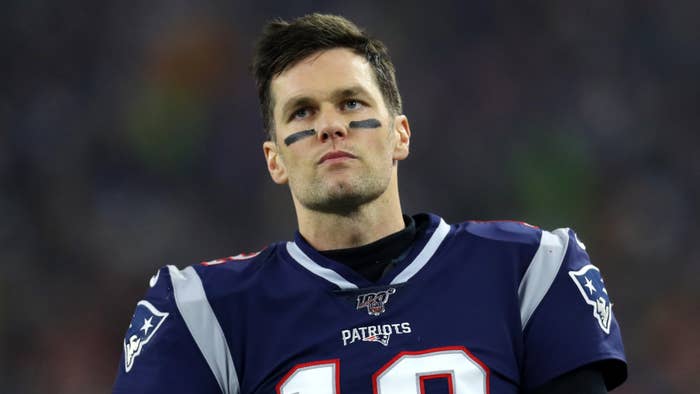 Shock waves rippled across the NFL on Tuesday morning, after Tom Brady announced that he's leaving the New England Patriots. Here's how some of the league's most prominent figures, both players and in the media, reacted to the bombshell news. 
Fans also had a hard time processing the news.  
The news of his departure felt appropriately seismic, as Brady has played all 20 seasons of his career with the Patriots. While the Tennessee Titans, Las Vegas Raiders, Los Angeles Chargers, and Tampa Bay Buccaneers have all shown interest in signing the QB, Brady has yet to announce where he'll be going.
Brady first shared the news of his departure via Instagram, writing, "I couldn't be the man I am today without the relationships you have allowed me to build with you. I have benefited from all you have given me. ... You opened your heart to me, and I opened my heart to you. And Pats Nation will always be a part of me."