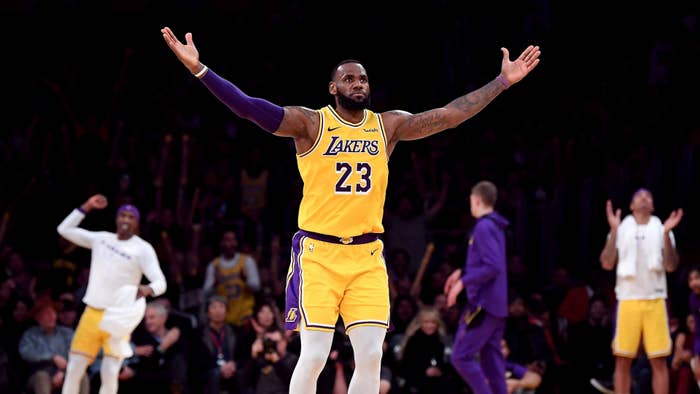 DeMarcus Cousins thinks LeBron James would be a good fit for the Oval Office.
Cousins appeared on Matt Barnes and Stephen Jackson's show All That Smoke, where Cousins discussed James running for President of the US. "I told him the other day, I'm like—he'd probably get pissed for me saying—'Bro, you need to run for president.' If there's any NBA player, [it'd be] Lebron James. And he gonna do it the right way. I mean obviously that's just me talking and my opinion. He probably feels totally different, but I think he could do it. He has that type of impact, influence, and just being a genuine person."
For their part, Barnes and Jackson seemed to agree with Cousins. The idea isn't that far-fetched, considering a reality show star with no previous political experience is currently president. 
Cousins' conversation subsequently got back to James. Sports Illustrated reporter Melissa Rohlin later tweeted, "DeMarcus Cousins has said that LeBron James should run for president. LeBron officially said he's not interested at today's practice."
It was a nice thought while it lasted.