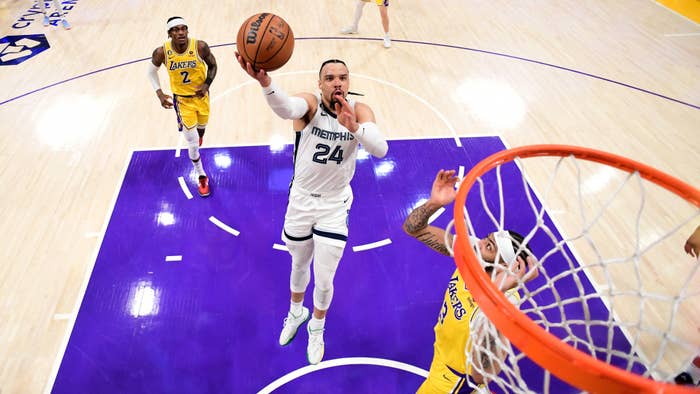 Life comes at you fast. Just ask Dillon Brooks.
According to a report from Shams Charania the Athletic, the Memphis Grizzlies have told Brooks that he will, quote, "not be brought back under any circumstances." The report further alleges that team officials and Brooks have both had discussions recently during which the mutual benefits of a "fresh start" were highlighted.
The news comes after the Grizzlies got their butts handed to them by the Los Angeles lakes in the first round of the NBA playoffs. Brooks was at the center of that series after he called LeBron James "old" and insisted that he was needling Bron because he likes to "poke bears."
But after the Lakers systematically dismantled the Grizzlies in last week's Game 6, Brooks quickly became a laughing stock around the league and beyond. After he avoided talking to the press after his team's defeat, the writing appeared to be on the wall with regards to his future with his team. 
And while people were quick to jump on Brooks yet again, there was a faction of people who took issue with the Grizzlies stipulating that he would not "be brought back under any circumstances." Check out some notable reactions to the latest chapter in the Dillon Brooks saga below.