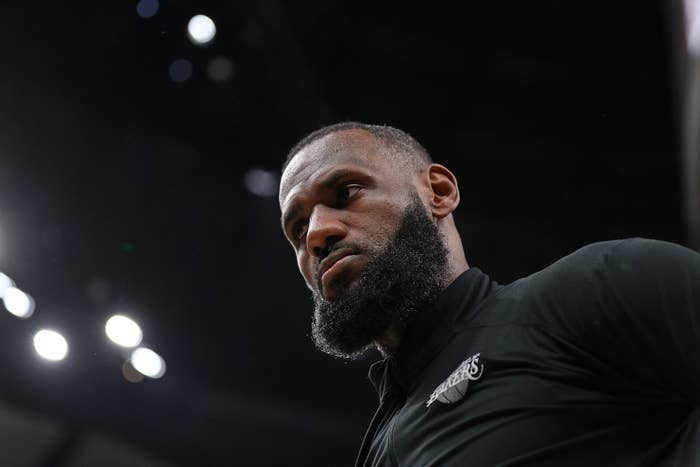 After taking the high road throughout the Lakers' series with the Grizzlies, which kicked off with Memphis guard Dillon Brooks calling LeBron old, King James celebrated L.A.'s series-clinching win over Memphis by letting Jay-Z do the talking for him. 
On Saturday, LeBron took to Twitter and threw shade at Brooks and the Grizzlies' young core by sharing lyrics from "Trouble," a track from Hov's first post-retirement album, 2006's Kingdom Come. 
"Unlike you [lil' n***a] I'm a grown ass man/Big shoes to fill [n***a] grown ass pants/Probably hustled with your pops, go ask your parents/It's apparent you're staring at a legend who/Put a few [lil' n***as] in their place before/Trying to eat without saying they grace before," LeBron wrote.
In tandem with his tweet, the Lakers legend also dissed the Grizzlies in an Instagram post, writing, "If you ever see me fighting in the forest with a Grizzly bear, HELP THE BEAR."
LeBron's social media activity arrives hours after he helped lead the Lakers past the Grizzlies in the first round of the NBA Playoffs. In L.A.'s Game 6 win on Friday, James 22 points on 9-of-13 shooting. Meanwhile, Brooks, since trash talking LeBron following Memphis' Game 2 win, finished the series with one lackluster performance after another, averaging just nine points per game over the Grizzlies last four games.