Manny Pacquiao Says He Will Run for Philippine President in 2022 Election
Philippine boxing icon and senator Manny Pacquiao says he will run for president in the 2022 elections. Pacquiao accepted the nomination on Sunday.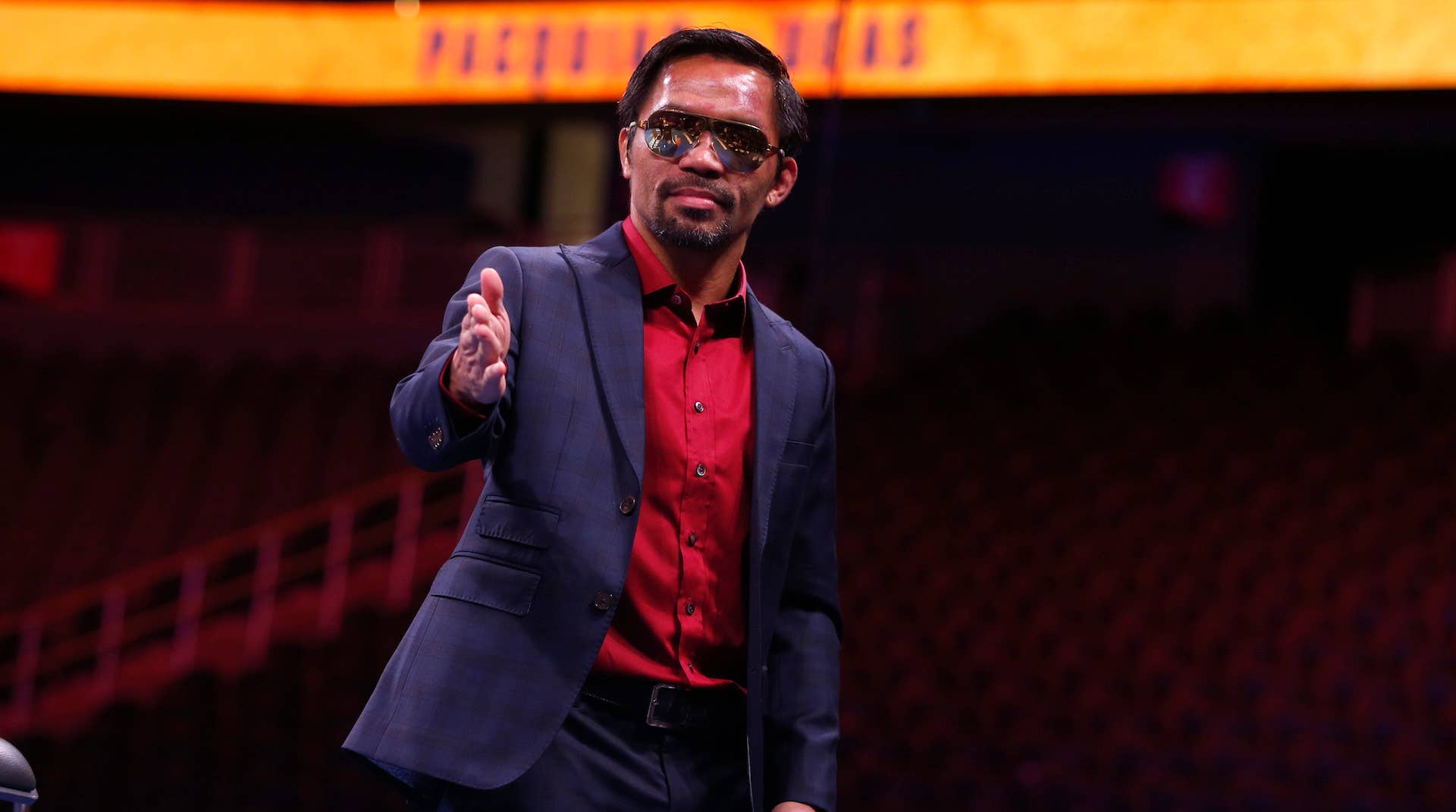 Getty
Photo by Steve Marcus/Getty Images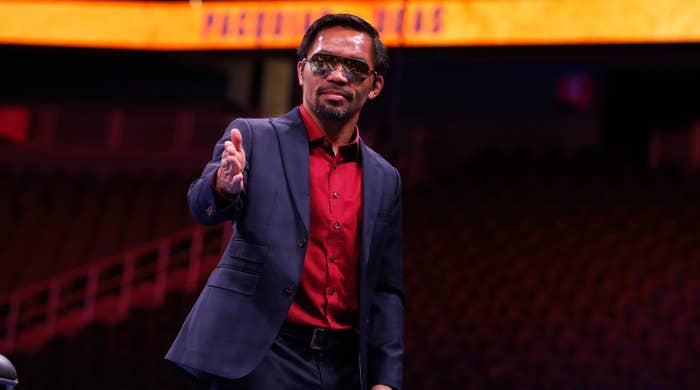 Manny Pacquiao announced Sunday that he will be running for Philippine president in the 2022 election.
The Associated Press reports the 42-year-old boxer accepted the nomination during the national assembly of the PDP-Laban Party.
"I am a fighter and I will always be a fighter inside and outside the ring. In my whole life, I have not backed out of a fight," Pacquiao said during his acceptance speech. "Because in the name of principle, the nation's pride, I stand reaffirmed and strong. I am accepting your nomination as candidate for president of the Republic of the Philippines."
Meanwhile, Pacquiao took to Twitter on Sunday to urge his followers to endorse him as a candidate for change.
"We need progress," he wrote. "We need to win against poverty. We need government to serve our people with integrity, compassion, and transparency. The time is now. I am ready to rise to the challenge of leadership."
The announcement arrives less than a month after Pacquiao lost via unanimous decision to WBA super welterweight champion Yordenis Ugas in an August bout in Las Vegas.
Should that be his final fight in a boxing ring, Pacquiao would finish his career with a record of 62-8-2, with 39 knockouts.