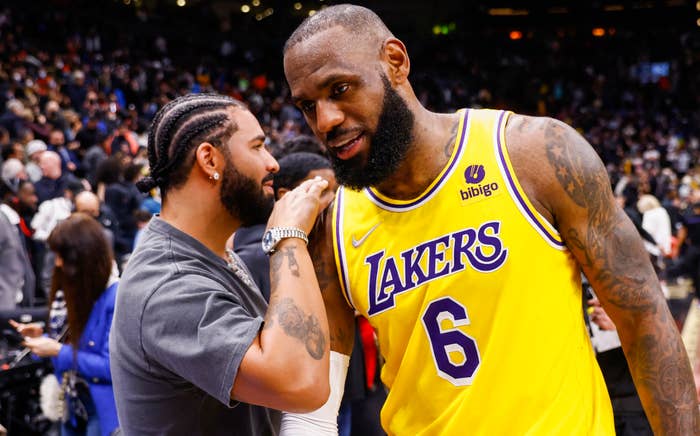 Drake's love of basketball is definitely rubbing off on his son Adonis.
The Toronto Raptors' Global Ambassador took to Instagram on Wednesday to share a video of Adonis getting some shots up in the OVO gym.
As seen in the clip, Drizzy's son might be following in the footsteps of LeBron James, as the 4-year-old mimicked the Los Angeles Laker's patented double chest pat. He also tugged on his jersey at the shoulders throughout the clip, which is another LeBron staple. 
"Where is he getting the mannerisms from @kingjames 😂," Drake captioned the post. 
Hours later, LeBron reposted the video on his Instagram Stories, writing in all caps, "My nephew really love the game!!"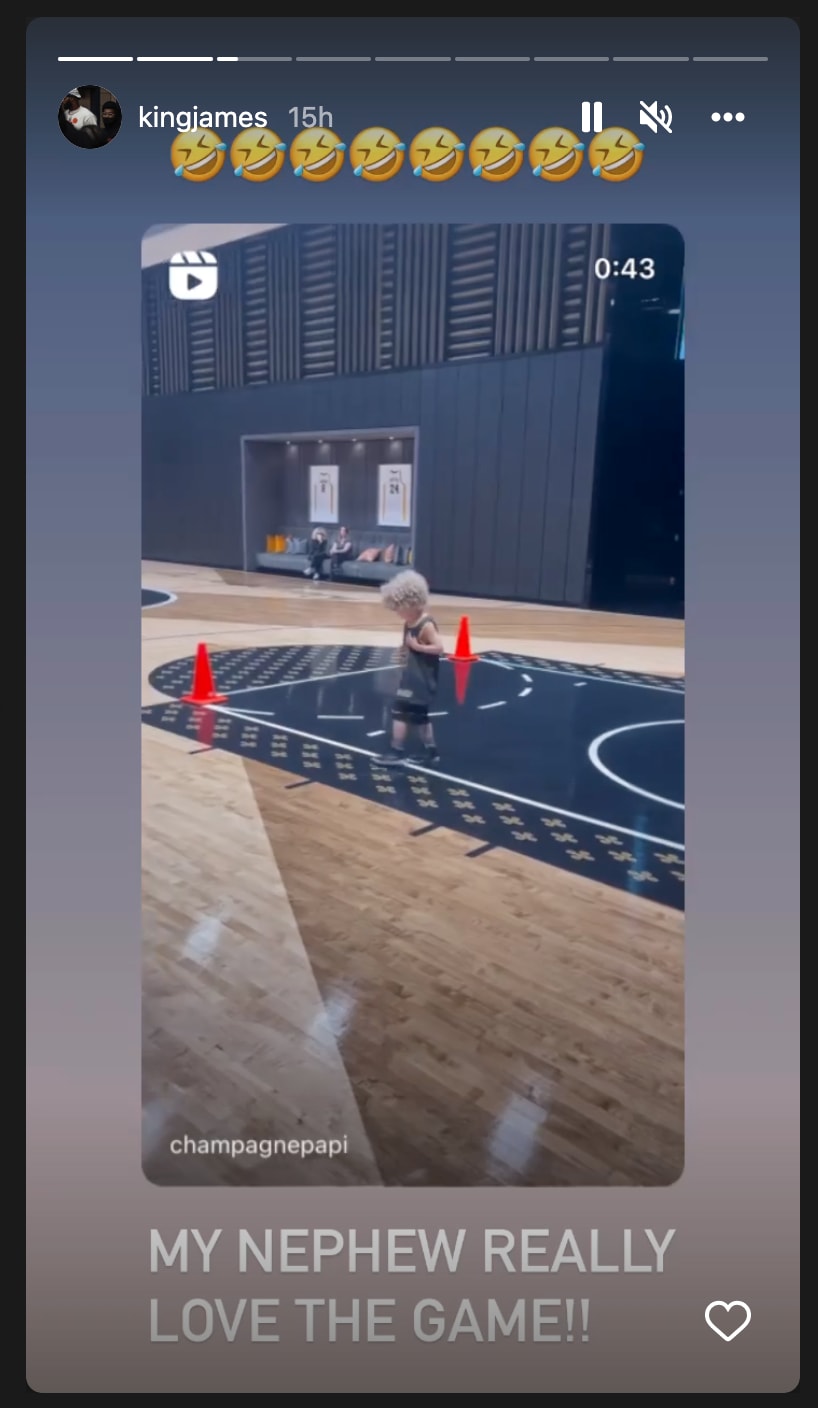 While Drake's love of all things NBA has long been referenced in his songs, his passion for basketball extends to the hardwood. Last year, the Toronto rapper celebrated his SBL Rec. Basketball League Championship in true NBA fashion with over-the-top diamond rings for him and his teammates.
Drake commissioned celebrity jeweler Jason of Beverly Hills, who crafted Drizzy's own custom ring for the Toronto Raptors 2019 NBA Finals win, to design and manufacture the rings, each of which featured nearly 20 carats of flawless diamonds and are valued at over $50,000 each.
After winning his SBL Rec. Basketball League title, Champagne Papi and his teammates poured out bubbly as confetti rained down, donning championship shirts and hats. 
Here's hoping Adonis makes his SBL Rec League debut in the next decade.