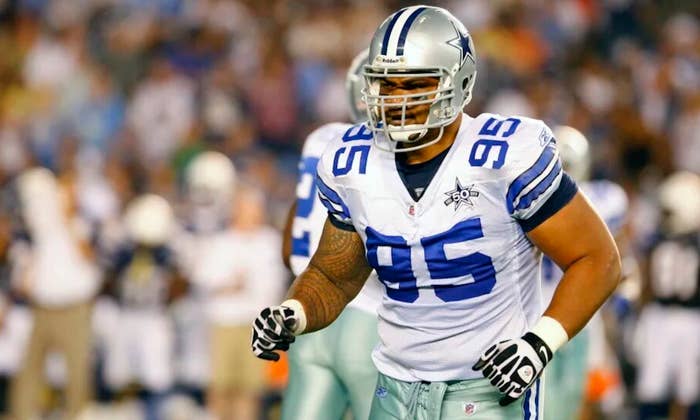 Former NFL defensive tackle Saousoalii "Junior" Siavii was found dead in a Kansas federal prison on Thursday. He was 43.
The Kansas City Starreports Siavii was found unresponsive at the U.S. Penitentiary in Leavenworth where he was awaiting trial on federal gun and drug trafficking charges. Siavii, who had just been transferred to the medium-security prison on Dec. 17, was treated by prison staff and taken to a local hospital where he was pronounced dead.
Although the prison did not release additional details about Siavii's death, a spokeswoman for the U.S. Bureau of Prisons told the Kansas City Star that "no staff or other inmates were injured and at no time was the public in danger."
Siavii was arrested in August 2019 during an altercation that occurred with police in Kansas. After a search found Siavii in possession of a gun, ammunition, methamphetamine and marijuana, the former NFL player was charged with three counts of being an unlawful drug user in possession of firearms. He was later indicted as part of a methamphetamine drug trafficking conspiracy in Missouri.
A native of American Samoa, Siavii was drafted by the Kansas City Chiefs in the second round of the 2004 NFL Draft following a successful collegiate career at the University of Oregon. The 6-foot-5, 320-pound defensive tackle spent two seasons with Kansas City, later signing with the Dallas Cowboys in 2009 and the Seattle Seahawks in 2010.