Cleveland Browns Fans Make Light of Deshaun Watson Situation
Ahead of Cleveland's home opener against the New York Jets, Browns fans tailgated by making light of the sitatuion surrounding their quarterback Deshaun Watson.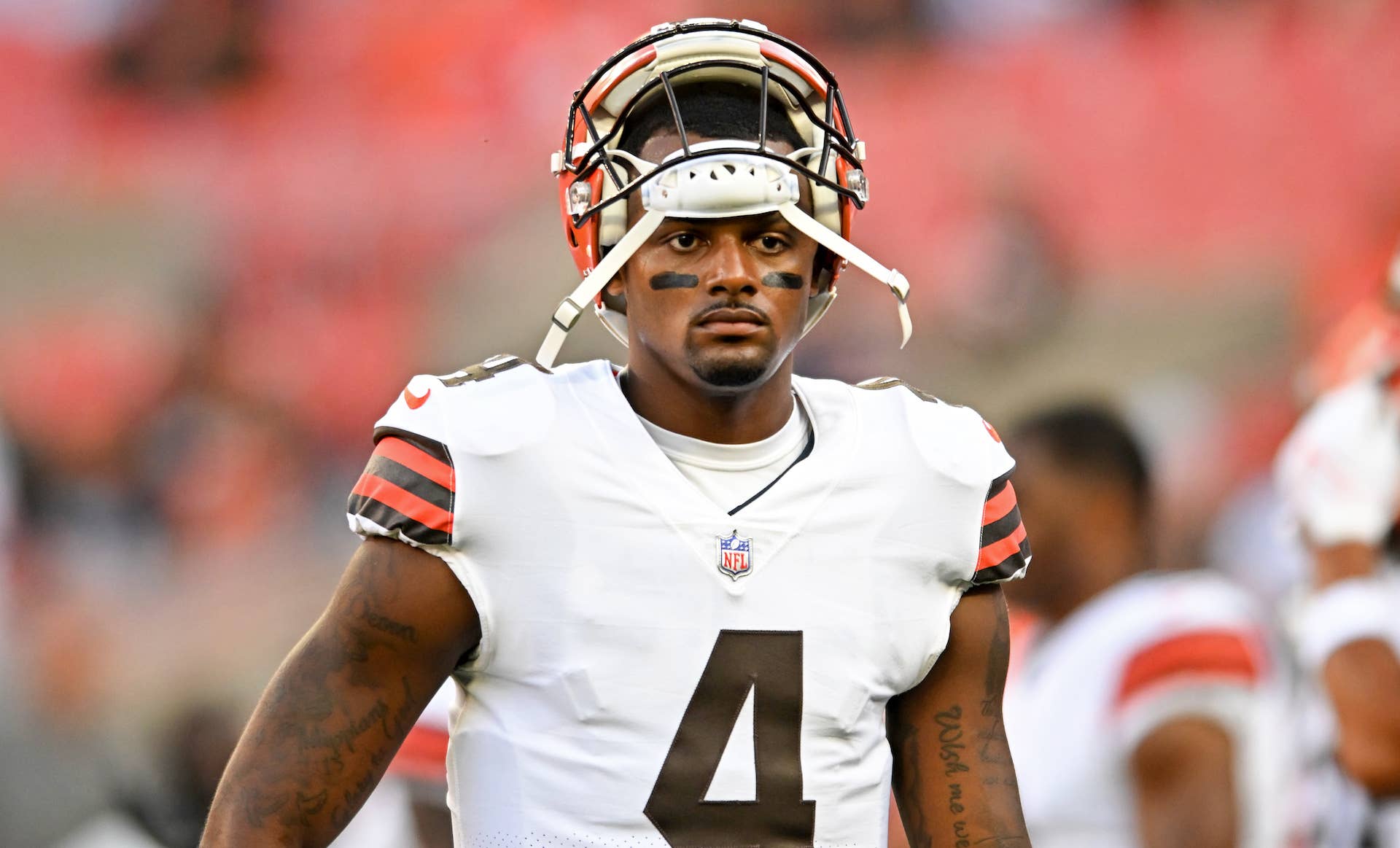 Getty
Photo by Nick Cammett/Diamond Images via Getty Images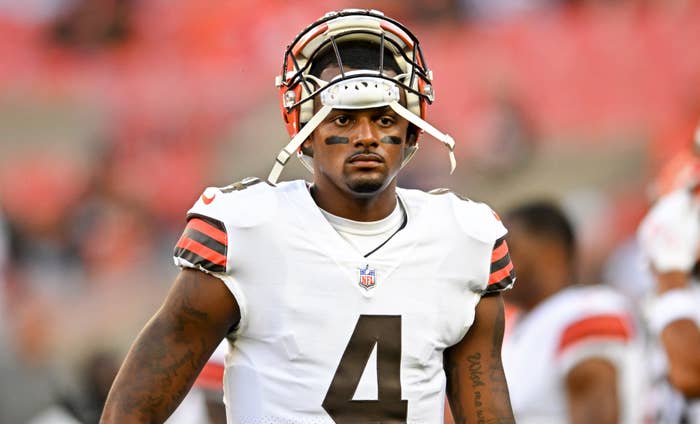 Ahead of the Browns home opener against the Jets, Cleveland fans decided to stoop low.
Pictures circulating on social media show Browns fans making light of the situation surrounding Deshaun Watson, who in August was suspended 11 games and fined $5 million on account of sexual misconduct allegations leveled against him by over two dozen women.
A viral photo taken at a Browns tailgate features a mannequin laying on a massage table, with a sign below that reads, "Happy endings are not illegal."
Back in June, Watson reached an agreement to settle 20 of the 24 civil lawsuits that had been filed by massage therapists accusing him of of harassing, assaulting, or inappropriately touching them during appointments when he was playing for the Houston Texans.
In August, Watson was suspended 11 games for violating the NFL's personal-conduct policy per the terms of a settlement reached between the league and the NFL Players Association.
"I'm grateful that the disciplinary process has ended and extremely appreciative of the tremendous support I have received throughout my short time with the Browns organization," Watson said at the time. "I apologize once again for any pain this situation has caused. I take accountability for the decisions I made. My focus going forward is on working to become the best version of myself on and off the field and supporting my teammates however possible while I'm away from the team. I'm excited about what the future holds for me in Cleveland."