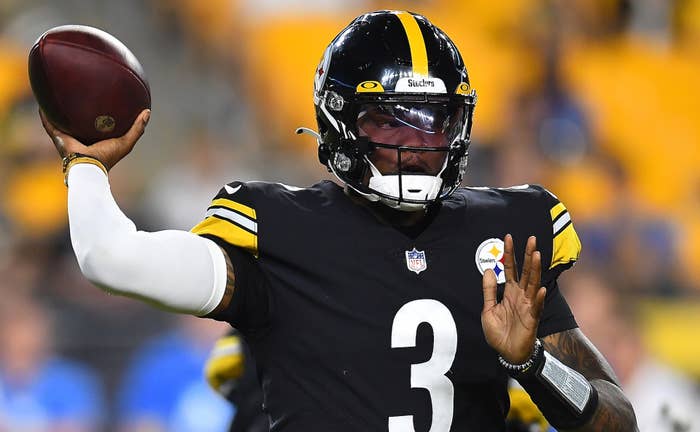 Pittsburgh Steelers quarterback Dwayne Haskins was intoxicated at the time of his death, according to a toxicology report released Monday by the Broward County Medical Examiner's Office.
TMZ reports Haskins, who was hit and killed by a dump truck on Interstate 595 in Florida in April, tested positive for ketamine and norketamine, and also had a blood alcohol level of .24 at the time of the fatal accident.
The autopsy has ruled the 24-year-old's death as an accident, with his cause of death listed as "multiple blunt force injuries."
The medical examiner also noted that Haskins went out with a friend prior to the tragic accident. "They drank heavily and at some point, they got into a fight, separating," the report found.
A first-round draft pick out of Ohio State, Haskins died in the early morning hours of April 9 while trying to cross lanes on I-595. While walking on the westbound side of the interstate, he entered into the travel lanes and into the path of the dump truck, which fatally struck Haskins.
"I am devastated and at a loss for words with the unfortunate passing of Dwayne Haskins," Steelers coach Mike Tomlin said in a statement at the time. "He quickly became part of our Steelers family upon his arrival in Pittsburgh and was one of our hardest workers, both on the field and in our community. Dwayne was a great teammate, but even more so a tremendous friend to so many. I am truly heartbroken."