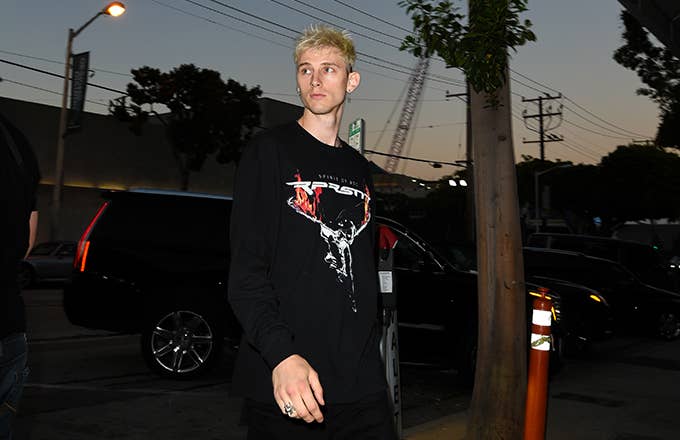 Machine Gun Kelly is a lifelong fan of the Cleveland Browns, and in a recent catch-up with TMZ he made it clear he has high hopes for the team.
When asked what his expectations are for the team this year, he immediately responded. "Championship." Pressed for more, he replied, "You seen Baker Mayfield on the field?" In fact, he's confident that Mayfield will be named the MVP of the NFL this year. 
While the Browns haven't historically performed too well in previous NFL seasons, a lot of fans are predicting that the 2019-2020 season could end that, especially with Mayfield and Odell Beckham Jr. involved. MGK, in particular, is "100 percent" confident in the Browns this season.
Mayfield has also been making headlines of his own. During the Cleveland Indians and Los Angeles Angels game on Saturday, Mayfield was spotted sipping on a beer on the Jumbotron. When he noticed he was on the screen, he finished by chugging the beer. After that he was immediately tossed a new one, which he bit open and proceeded to shotgun. Needless to say, Cleveland fans loved the moment.
MGK recently stopped by for an episode of Everyday Struggle, in which he addressed his feud with Eminem. During the interview, he said that he was willing to jump on a song with the rapper. "Put us on a track, see who comes harder," he explained.

He also discussed fighting his own personal demons, how the deaths of Mac Miller and Chester Bennington impacted him, and how his Hotel Diablo album helped him find peace.