Colin Kaepernick Reaches Settlement with NFL
Colin Kaepernick and Eric Reid have settled the complaint of collusion against the NFL.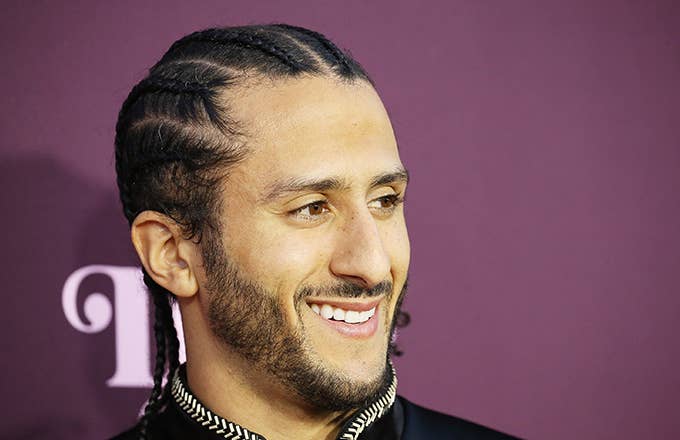 Getty
Image via Getty/Michael Tran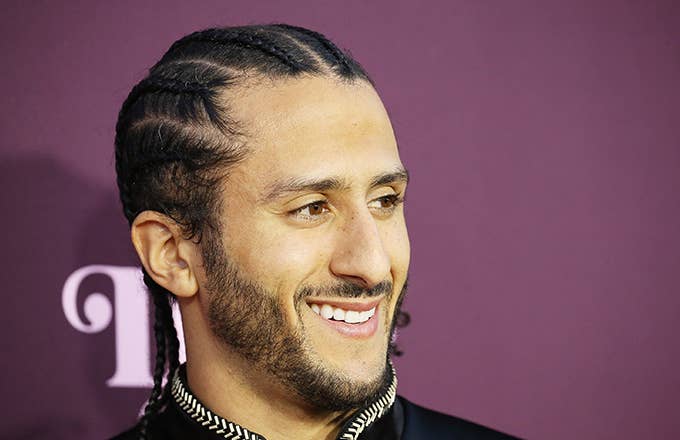 Colin Kaepernick and Eric Reid have settled their complaint of collusion against the NFL. Lawyers for both players and the NFL announced that they came to a settlement on Friday. Kaepernick initially filed a grievance against the NFL in Oct. 2017, after he failed to find a new team to play for following his dismissal from the San Francisco 49ers, citing suspected collusion between NFL teams agreeing not to sign him.
In a statement announcing the settlement of the lawsuit, the NFL and lawyers for the players stated, "For the the past several months, counsel for Mr. Kaepernick and Mr. Reid have engaged in an ongoing dialogue with representatives of the NFL. As a result of those discussions, the parties have decided to resolved the pending grievances." 
Due to a confidentiality agreement, the official settlement will not be made public, although it reportedly sits somewhere in the $60-80 million range.
The grievance Kaep filed said that the NFL and team owners "have colluded to deprive Mr. Kaepernick of employment rights in retaliation for Mr. Kaepernick's leadership and advocacy for equality and social justice and his bringing awareness to peculiar institutions still undermining racial equality in the United States." 
Kaep made headlines in 2016 when he knelt during the national anthem, protesting police brutality and racial injustice in America. His contract with the 49ers was severed in Mar. 2017, and he has remained a free agent ever since. Reid joined Kaep in his protest, and the NFLPA filed a grievance against the NFL on his behalf. Reid has since signed with the Carolina Panthers, and has continued to kneel in protest. His move
Earlier today, it was reported that the Alliance of American Football made an effort to get Colin Kaepernick involved before the televised debut this last week. Associated Press revealed that Kaepernick was looking for $20 million or so to accept the offer, and as such an agreement was not made between Kaepernick and the AAF.