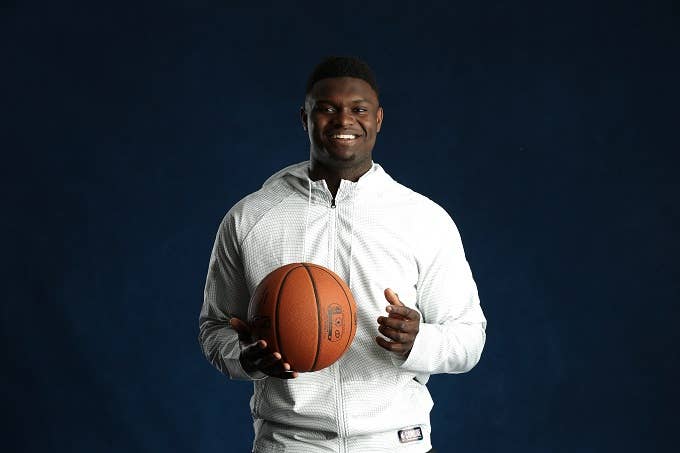 Contrary to popular belief, Zion Williamson might be happy in New Orleans after all. According to Shams Charania of The Athletic, Williamson went to Chicago to talk with representatives of the Pelicans and Grizzlies before the draft lottery, and is reportedly perfectly content starting his career with the Pelicans.
"Zion Williamson met in Chicago with the New Orleans Pelicans and Memphis Grizzlies, the top two teams in the Draft lottery," Charania wrote. "Williamson had a positive meeting with New Orleans and prior to lottery, he cited Pelicans as a targeted team to start career." 
Zion's stepfather shared that the Duke star would be happy to land in NOLA. Lee Anderson told Baton Rouge's Off the Bench that he's "excited about the prospect of getting down there and getting settled."
"We're excited about that. One thing that Zion has always been taught: You accept the things that you can't change, you change the things that you can change," Anderson added. "And this is one of the things that he had nothing to do with."
Rumors that Zion was unhappy with the likelihood that he would be drafted by the Pelicans first surfaced after Marc J. Spears reported that he was "whisked" out of the draft lottery room after completing an interview with ESPN, in which he admitted that he'd never been to New Orleans before. 
No matter how happy Zion is with the idea of going first in the NBA Draft, he'll never match the joy of the Pelicans front office when they found out that they beat the odds to land a Zion-snagging pick.