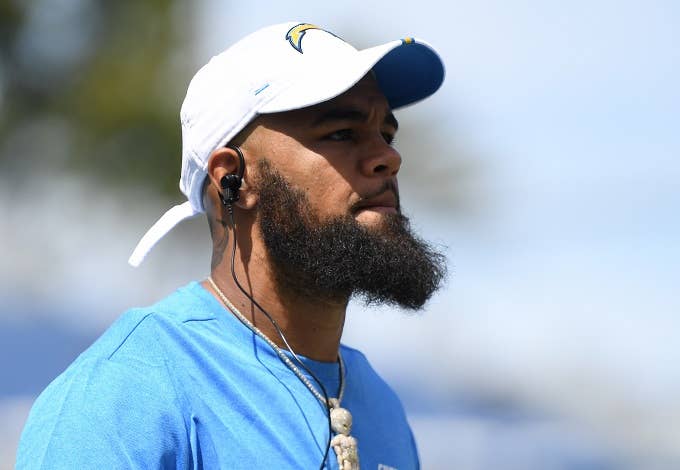 Keenan Allen thinks that Carli Lloyd should stick to soccer. 
The USWNT star revealed that she was considering a switch to the NFL after video of her booting a 55-yard field goal at a Philadelphia Eagles training camp. Allen told the World Cup winner that hitting the gridiron might not be in her best interest.
"Sound sweet til somebody block the kick and all of a sudden she on defense," the L.A. Chargers receiver said on Twitter. "Would be like the stampede scene in the lion king movie."
Lloyd thinks she has a future in the NFL and her corner has faith that she can make the leap. She said that interest in her as a football player has gone through the roof since the video of her kick went viral.
"I am having discussions with my husband and [trainer] James [Galanis] about the reality of playing in the NFL," Lloyd told Fox Sports. "They both feel that I could do it and should consider it. So I'm seriously considering it, as it's a challenge (and) I would probably enjoy it."
James said he has complete faith that Lloyd could make the switch.
"I think Carli is perfectly made out for a job like that," Galanis said. "She loves the pressure. She's got one of the hardest kicks in the world when it comes to women ... She would be an ideal candidate."
With offers apparently on the table and her family and trainers backing her, it's unlikely Lloyd will take Allen's words to heart.