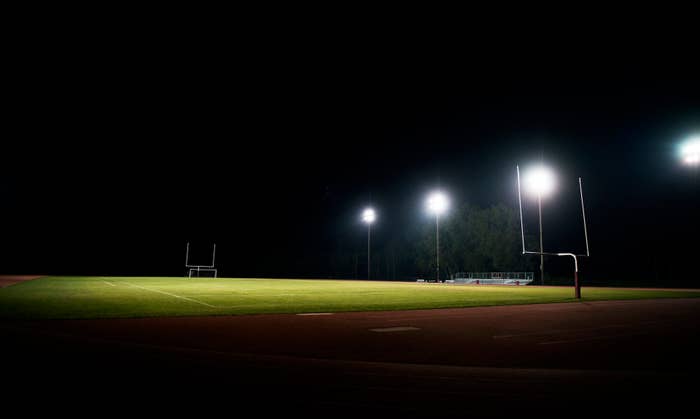 A football game at an Atlanta-area high school ended in controversy and shock after a coach had an altercation with a player.
The incident occurred on Saturday, Aug. 26 when a lay coach from Mays High School, identified as Carl Sledge, was captured on video yelling at a player before punching him in the stomach during a timeout on the sidelines. The moment happened in the first quarter and was broadcast on local station Peachtree TV.
After the alleged assault, the player was seen hunching over in pain but stayed on his feet. Sledge was then removed from the field by an Atlanta Public Schools police officer and was taken into custody.
"A lay coach for Mays High School, who is not a classroom instructor, is in police custody after an incident that occurred on the sideline during the school's game this afternoon against Douglas County High School," said Atlanta Public Schools spokesman Seth Coleman in a statement to Atlanta News First. "The lay coach will be charged with simple battery and face administrative charges from the district."
Lay coaches, also known as community coaches, are assistants who do not teach in the school nor hold professional certification.
The game was part of the Great Atlanta Bash and was held at the stadium in Midtown High School in Atlanta. Mays High School lost the game with a final score of 48-42 against Douglas County.