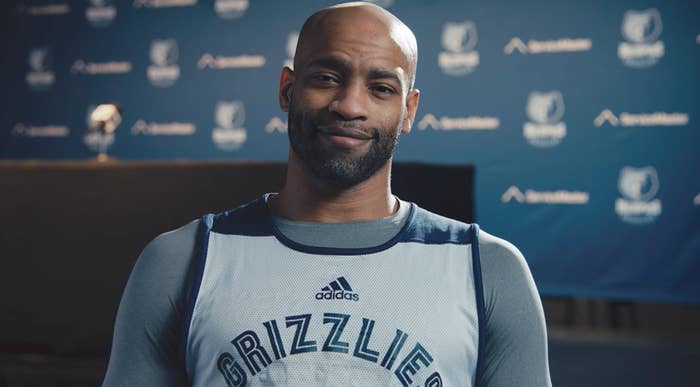 Ask an OG Toronto Raptors fan about Vince Carter, and they'll likely admit that they were sour when the basketball star left town in 2004. When the high-flying shooting guard first arrived in Canada way back in 1998, he quickly won over crowds with highlight reel plays and ultimately proved to be one of his generation's most exciting talents.
Armed with dizzying dunks and undeniable charisma, VC helped to legitimize the relatively new NBA franchise. Soon, both he and his team's legacy became intertwined, and thusly many of the best Raptors moments now include Carter and vice versa. For many years he was booed relentlessly when he visited the Air Canada Centre in opposing colours; but thankfully it seems like all of the bad blood has finally been put to rest.
Premiering at this year's Toronto International Film Festival is, The Carter Effect. It's a brand new documentary that focuses on Vinsanity's storied career and how he inspired the country, his team, and fans around the league. Uninterrupted is producing the flick and the whole thing will feature appearances by heavy hitters like Drake, Steve Nash, and David Stern. You can watch a preview of the project below via YouTube. If you're unable to attend this year's TIFF festivities, be sure to follow Uninterrupted on Twitter for updates on a wider release.