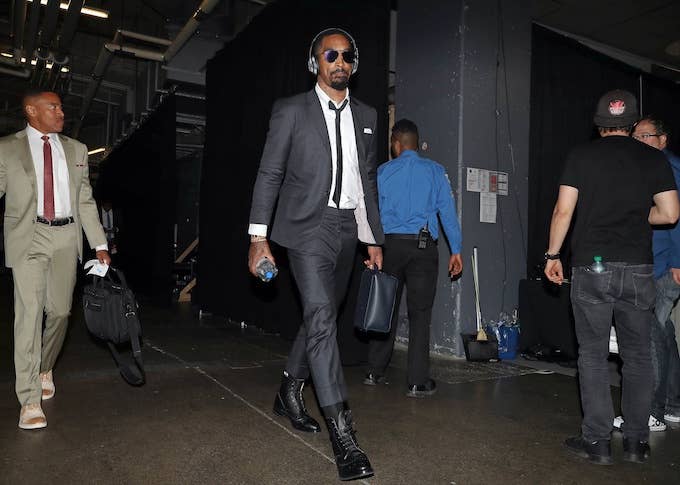 J.R. Smith is not playing on a very team-friendly contract at the moment—in fact, some might say he's playing on a downright-bad contract. But that might not mean the Cleveland Cavaliers are stuck with Swish. A team that's desperate to win now might just pull the trigger and acquire the veteran sharpshooter.
Could that team be the Houston Rockets? On a recent episode of ESPN writer Zach Lowe's podcast, Lowe said he's heard the Rockets have had internal discussions about pursuing an additional wing player—and J.R. was on their list of possibilities.
Houston lost veterans Trevor Ariza and Luc Mbah a Moute in free agency this summer. As they've debated a replacement, Lowe says the team has "kicked the tires" on Smith.
Note: this doesn't mean the Rockets are pursuing J.R. It doesn't even mean they're interested in pursuing J.R. It just means they've debated potentially going after him.
Listen to the full podcast here.
Because of his contract (he's owed $14.7 million this year), however, it seems far likelier that Smith will stick with Cleveland and the Rockets will go after another wing (such as DeMarre Carroll, Tyler Johnson, or Kent Bazemore, all of whom Lowe also mentioned).