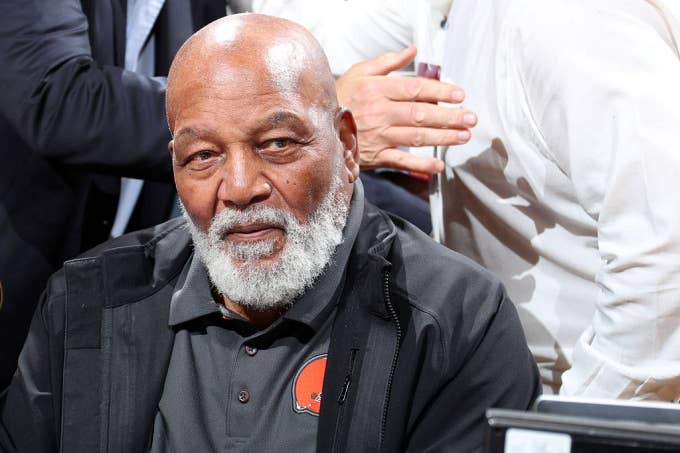 Hall of Fame running back Jim Brown is considered one of the greatest football players ever to lace them up. Now 82, the Cleveland Browns legend has taken note of players' protesting during the national anthem—but he says he wouldn't participate in such a protest.
The reason: Brown says he has too much respect for the flag. "I'll never kneel and I will always respect the flag," Brown said before the HBO premiere of Hard Knocks, according to Fox News.
Brown added that he wishes players would stand as well, but he respects their right to knee if they so choose. "I am not going to denigrate my flag and I'm going to stand for the national anthem," Brown said. "I'm fighting with all of my strength to make it a better country, but I don't think that's the issue. Because what is the top side? Are you not going to stand up? This is our country, man."
The anthem protests began with then-49ers quarterback Colin Kaepernick taking a knee during the 2016 preseason. Kaepernick remains unsigned, as does his former teammate Eric Reid, who was quick to join Kaepernick's protest. Both players are currently suing the league for collusion.
Brown won three MVP awards during his storied nine-year career. He was an eight-time first-team All-Pro. He set the rushing record at the time with 12,312 yards and 106 touchdowns, and he's the only NFL player ever to average more than 100 rushing yards per game over the entirety of his career.