These Are the Highest-Paid Athletes in the World, According to 'Forbes'
LeBron James, Lionel Messi, and Russell Wilson, are among Forbes' highest paid athletes.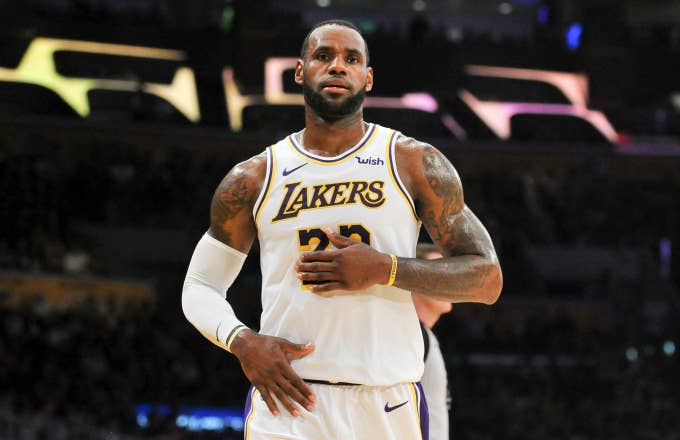 Getty
Image via Getty/Allen Berezovsky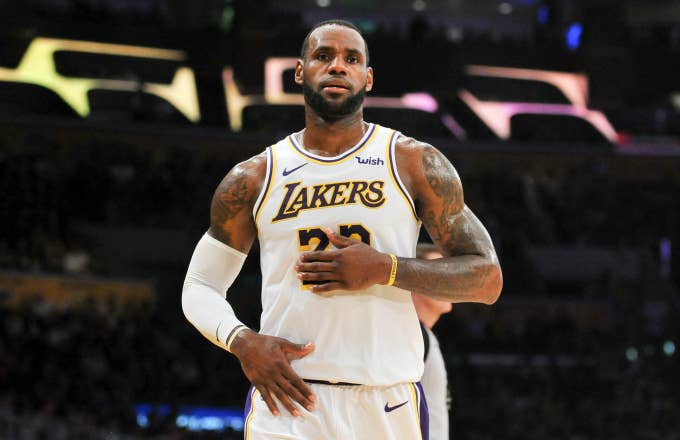 On Tuesday, Forbes released its annual list of the highest paid professional athletes in the world. Topping the list is Lionel Messi, who pulled in $127 million in annual total earnings. This marks a jump from last year, when he came in second behind the now semi-retired Floyd Mayweather. It is also the eighth time the Barcelona legend has graced the no. 1 spot. Following Messi at number two, is his storied rival Cristiano Ronaldo. Like his counterpart, Ronaldo's $109 million in earnings afforded him a one slot boost from the previous year. The biggest jump for the soccer players on the list comes via Neymar, whose $105 million this year moved him from fifth place to third.
One of the more surprising entries on the list is Russell Wilson. The Seattle Seahawks quarterback is the highest-paid American athlete, after Wilson secured a contract with his team that made him the most valuable player in the NFL. His $89.5 million in earnings put him at sixth on the list after he failed to reach the top 10 in 2018. The bottom of the list is rounded out by the three of the biggest stars in the NBA. Though his earnings rose, LeBron James fell from sixth to eighth, after grossing $89 million. Steph Curry finished 9th with $79.8 million. As for Kevin Durant, he has quietly crept into the top tier, reaching no. 10 on this year's list. The $65.4 million he earned this year could see a dramatic boost, as he's set to become the most sought after free agent in the NBA, even despite his recent injury. 
See all of Forbes' Top-10 highest-paid athletes below:
1. Lionel Messi $127 million
2. Cristiano Ronaldo $109 million
3. Neymar $105 million
4. Canelo Alvarez $94 million
5. Roger Federer $93.4 million
6. Russell Wilson $89.5 million
7. Aaron Rodgers $89.3 million
8. LeBron James $89 million
9. Steph Curry $79.8 million
10. Kevin Durant $65.4 million