Kevin Durant, Draymond Green, Steph Curry Fined Over Referee Criticism
It was about the Warriors' game against the Minnesota Timberwolves.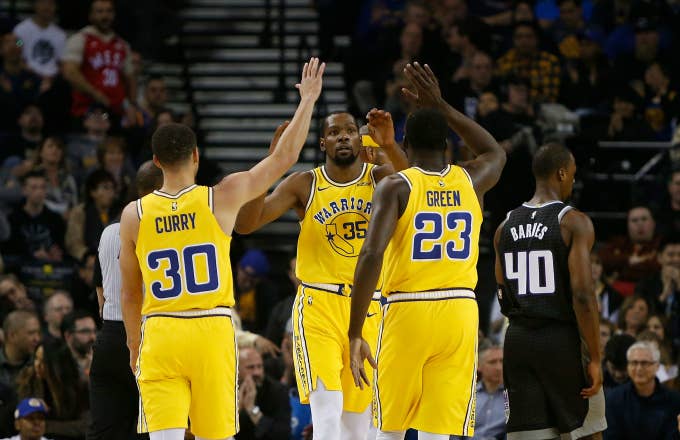 Getty
Image via Getty/Lachlan Cunningham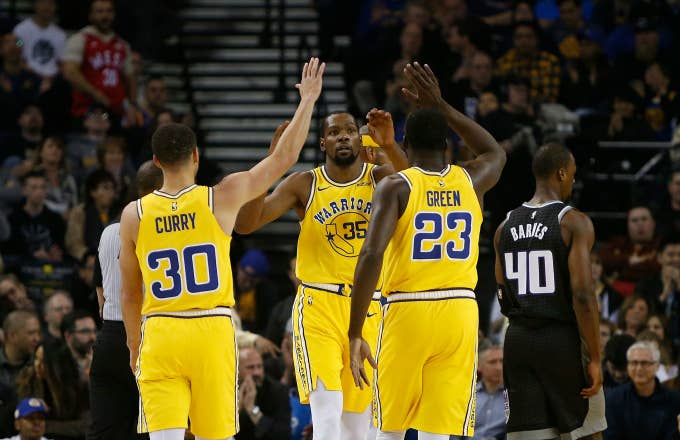 Green was fined the most, getting taxed $35,000 for "making statements on social media which impugned the integrity of NBA officiating." Green sent out two cryptic tweets where he seemingly used Marat Kogut's initials to liken him to former NBA official Tim Donaghy—the defamed ref that fixed NBA games.
Curry followed Green, being fined $25,000 for "his actions and public statements impugning the integrity of NBA officiating." After tying the game late in OT with a difficult three, Curry wagged his finger in the face of Kogut on his way back to the Golden State bench. On the next possession, Durant was whistled for a foul causing Curry to nearly leave the arena through the visiting tunnel before returning to see if the Timberwolves made their free throws. When asked about his actions during the post-game interview, Curry insinuated the referees had outside motives behind not evenly distributing the whistles. 
"And not officiating the game itself and letting emotions get in the way or whatever kind of agenda you had coming in," Curry stated before calling the official out by name. "You'd have to ask the MVP of tonight, Marat Kogut."
Although he too mentioned Korgut by name, the NBA must've felt KD had the weakest bars on this posse-cut diss record. Durant was only fined $15,000 for "public criticism of the officiating." Like Curry, KD directly addressed Kogut in his post-game interview.
"Marat was his name?" Durant asked. "He was the best player on the floor tonight. He made sure that—he's so good with his whistle that he knew they were gonna foul me, and he called it right before I shot the ball. So he's one of the greatest refs of all time."