Drake After Raptors Win: 'Want Me to Talk About the Curse or You Guys Good?'
The rapper joked about his "curse" after the Toronto Raptors advanced to round 2.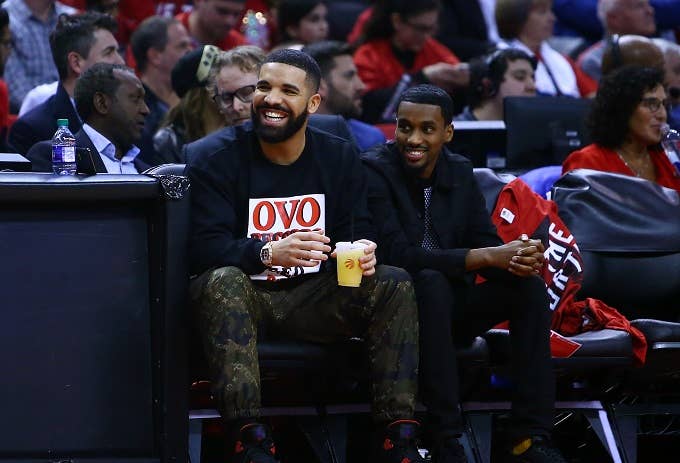 Getty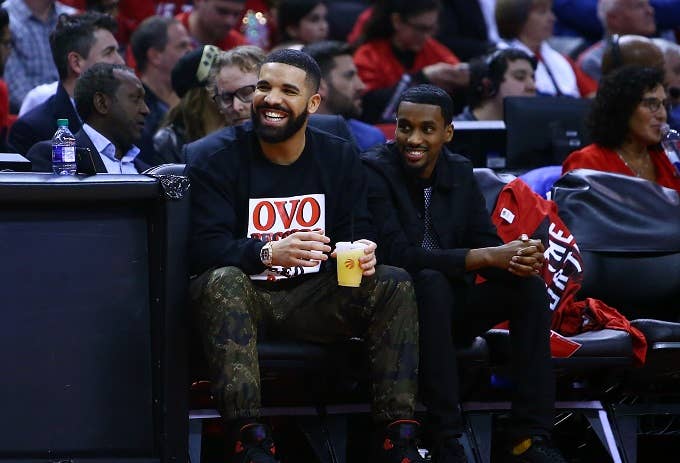 Drake knows sports fans think he's cursed.
While talking to reporters after the Toronto Raptors booted the Orlando Magic from the NBA playoffs, Drake jokingly referred to the idea that any team he roots for is doomed to fail. 
"You want me to talk about the curse or you guys good?" he reportedly said, totally not mad. 
For the uninitiated, the curse is supposedly activated when Drake either snaps a photo with a player from a given team or is spotted wearing their gear. The long-running theory roared back into the spotlight after PSG's Layvin Kurzawa took a picture with Drake ahead of a game that could have sealed the French team's Ligue 1 title. Instead, they fell by a score of 5-1, the worst loss the team had suffered in a decade. 
Italian club AS Roma joked that they had banned all their players from associating with Drake until the season was over. 
That had to sting, but clearly the Raptors heading to the second round is helping Drake get over it. Just don't ask him about the Leafs.