The Knicks Are the NBA's Most Valuable Franchise
The Knicks lead in NBA franchise values with the Lakers and Warriors taking the No. 2 and No. 3 spots.
Getty
Image via Getty/Nathaniel S. Butler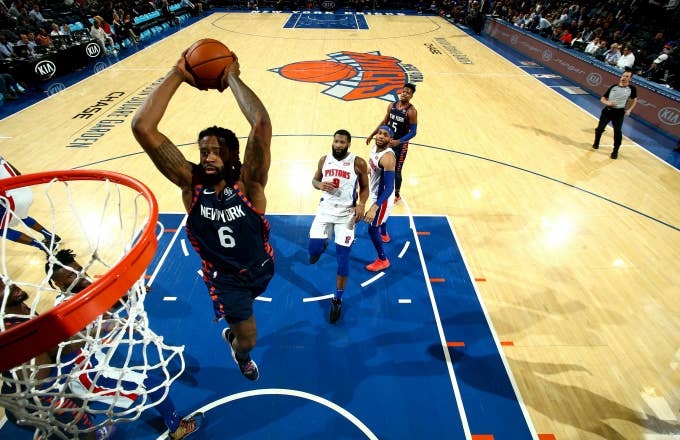 Although this season hasn't given Knicks fans much to smile about, if they're searching for a bright spot, they can find solace in the fact the organization has been named NBA's most valuable franchise for the fourth year in a row. 
According to Forbes, the New York Knicks are worth $4 billion. This is an 11 percent increase from the previous year which Forbes credits to the new revenue streams created by the 2013 $1 billion renovations to Madison Square Garden. The Knicks are now tied with fellow New Yorkers the Yankees for the second most valuable team in U.S. sports behind the Dallas Cowboys. In addition, the Brooklyn Nets just secured a local television deal to help make New York City one of the most profitable sports markets in the world.
The opportunity to play in a market like New York City will undoubtedly be one of the Knicks selling points when courting some of the big-name free agents this summer. In fact, New York and the Knicks are already rumored to be the likely landing spot for either Kevin Durant, Kyrie Irving, or both. This gives their fans something to look forward to as the Knicks are currently the 15-seed in the East with a record of 10-43. 
Rounding out the top five after the Knicks are the Los Angeles Lakers ($3.7 billion), the Golden State Warriors ($3.5 billion), the Chicago Bulls ($2.9 billion), and the Boston Celtics ($2.9 billion).