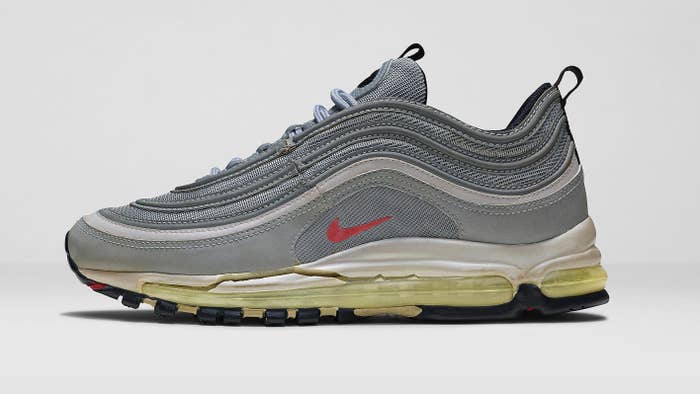 It all started with an innocent holiday greeting on Dec. 25, 2006, when Chris "Cris One" Brodit posted on messageboard NikeTalk to his Internet friends who had an affinity for the same style of footwear, "Hey, Merry Christmas, Air Max Fam." From there, the name stuck and Brodit created what was dubbed the AM FAM, a sub forum that would serve as a meeting place for collectors of Nike's Air Max line. Not only was it one of the earliest places to talk solely about Air Max sneakers online, but it would also show that there was serious niche interest, in a very nerd-out type of way, for running sneakers with visible Air. 
As the story goes, Nike designer Tinker Hatfield was tasked with creating a new running sneaker for the brand that made its bones in the sport circa 1986. To complete his idea of having as much Air as possible in the sneaker's sole unit, he looked to Paris' Centre Pompidou and its see-through architectural approach to give birth to Nike's Air Max cushioning system and Air Max 1 mode in 1987. To top it off, he colored the shoe up with a bright-red rand and was questioned by his superiors at Nike for the final product. 
The Air Max 1 would go on to start a literal revolution at Nike and across the footwear industry, to the point that we're now celebrating Air Max Day, the brand-created holiday that takes place every March 26. Every year since 2014, Nike has used the day to highlight Air Max sneakers and either bring back a coveted sneaker from the past or release something new. What started as one day a year has now stretched into a month-long jubilee of bubbles, culminating this year with the re-release of 2006's Dave's Quality Meat x Nike Air Max 90 "Bacon." What often gets lost amongst the 30 days of commerce are the collectors who have obsessed over Air Max sneakers for decades.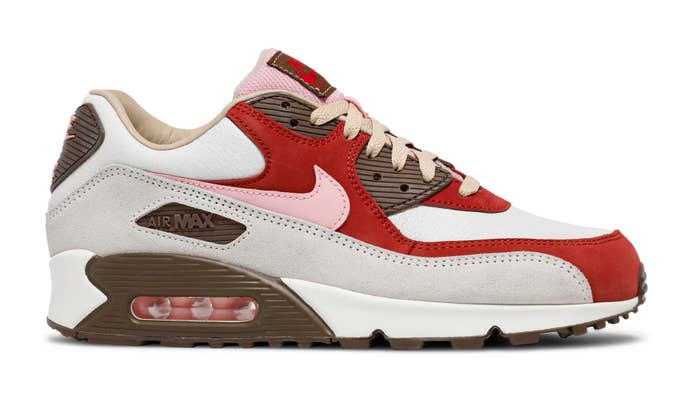 Most know Dan "Mache" Gamache for being a go-to sneaker customizer for celebrities and athletes. He's also been a fan of Air Max since the release of the Air Max 95 "Neon" in 1995, then progressively got into the brand's Tuned Air sneakers, and went on to collect grails such as graffiti artist Stash's work on the Air Max 95 and BWs. 
"I have a lot of Air Maxes. The collection is so crazy now that it's almost like you forget what you have until you're looking for it," says Gamache. "And then as you're going through boxes, you realize you have this and this and you take a look and see how cloudy those bubbles are to see if it's even worth trying or whatever, or just keep them in the pile."
Gamache says he pulled out his Opium x Nike Air Max 180, a coveted sneaker from 2005, and the sole crumbled off the sneaker from age. "Well, all right, we're going to have to find a way to sole swap those," Gamache says he joked to himself after the incident.
That incident encapsulates the Air Max obsession from other models. Air Max sneakers have a more finite lifespan. The construction of the midsoles, often made of a foam, causes them to crumble if they're kept deadstock in a box for years. So instead of keeping their sneakers pristine and stored away for ages, Air Max collectors know they have to wear what they have or they may never get a chance to wear them. 
"If you're buying rare Air Max, you'll be finding them worn. And on the same flip of that, you actually want them to be worn as well," says Morgan Weekes, a London collector who does marketing for a host of footwear brands. "We're hitting that time period where all of the cool shoes from back then are now falling apart and you'd need to get a resole. So if you've had someone wear it a few times, it's compressed the rubber and the bubble enough that it actually ends up lasting longer. Whereas if you leave it in the box, you end up with just a sad pair of kicks."
Weekes, who spent years going to buy-and-sell sneaker conventions across Europe during his tenure at Crepe City, says that when it comes to running sneakers, top-tier Air Max models are among the few that retain their resale value over the years.
This mindset or necessity, depending on how you look at it, has also created a secondary market for rare Air Maxes outside of the likes of StockX, Flight Club, and GOAT, where people buy and sell worn sneakers.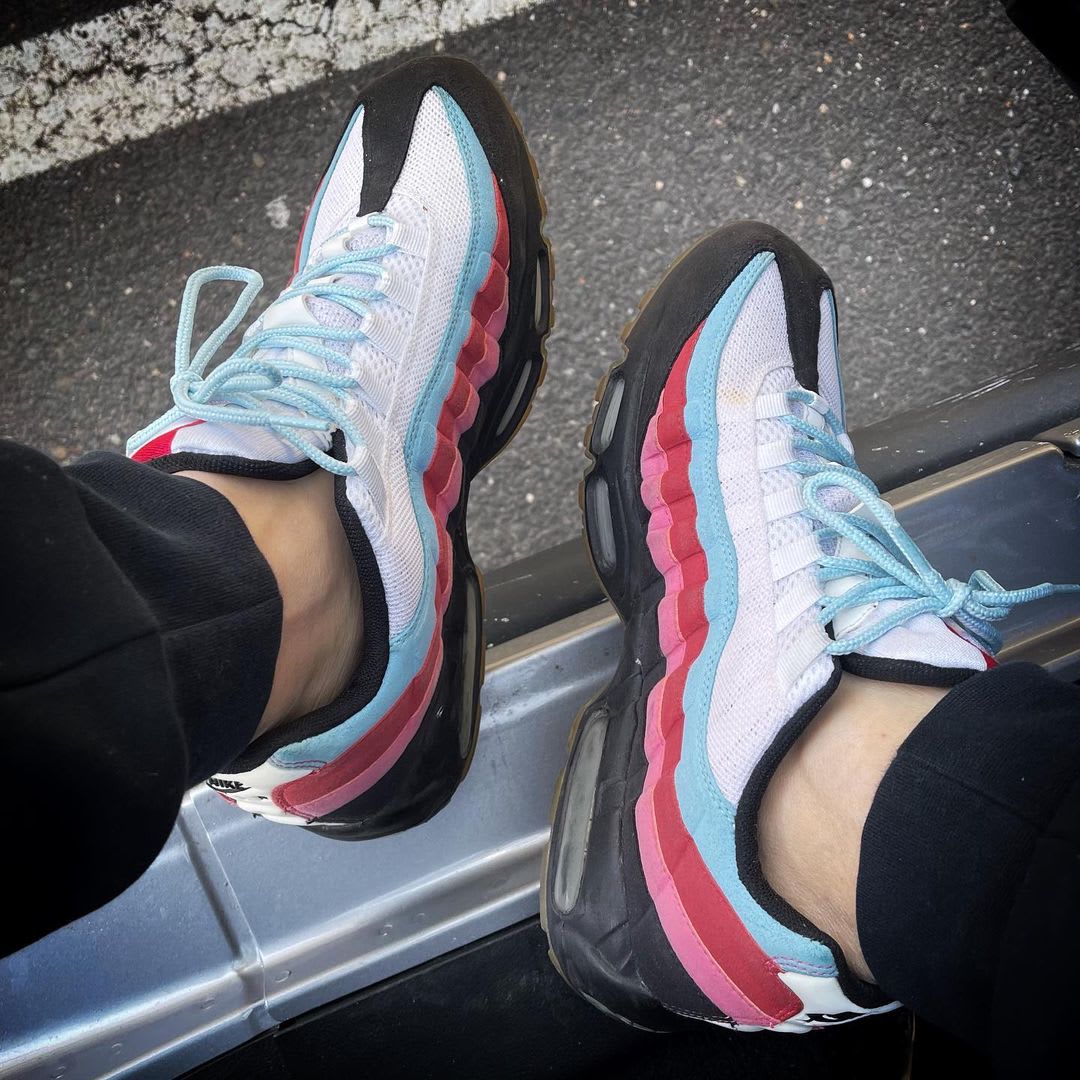 "[Buying off of Facebook groups] is great. In my situation, it's kind of a double-edged sword because if I pop in they know who I am and it's either they're going to look out or they think I'm a millionaire and they're going to try and beat me over the head," says Gamache. "I'm still on the hunt for the original Amsterdam Air Maxes. And I have people that have size 12s, I just refuse to pay what they're charging for them. So there's usually a time where I'll try and just barter. I barter a lot, I'll have a lot of samples and things like that, that I'll never wear [that I'll trade]."
While it may be hard to track down a pair of rare Air Maxes in a size 12, or nearly any size for that matter, it's decidedly more difficult to get the most sought-after pairs in the smallest sizes produced by Nike, which at times can leave women feeling left out of the Air Max equation. 
"It's absurd!" says Angela Marie Shaw, a collector who goes by @ellaesco on Instagram and who was tapped to be part of Nike's Air Max Con in 2016. "In most cases, my size isn't even made. I do my best to not lament and just celebrate the wins. Stash 95s or Kid Robots have been my holy grails. Instead, I have art. Stash was superkind and gave me a one of one painting many years ago, and I have a Dave White print of the Kid Robots in our guest bathroom."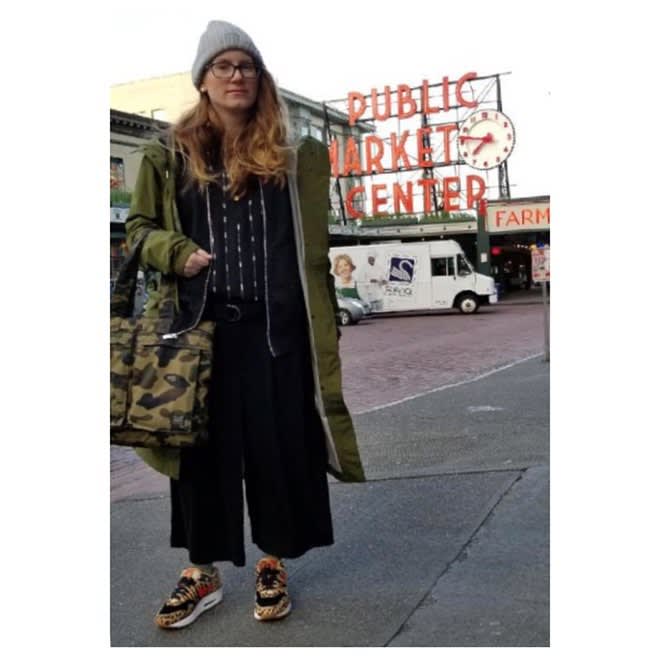 Shaw says her love for Air Max started when she first saw the Air Max 95's gradient upper in a Las Vegas Foot Locker, although her mother couldn't afford the sneakers. She ended up getting a pair of Air Max Bursts from the sale section instead. Shaw now has an Air Max 95 tattoo on her foot. She wishes, however, that Nike would do more to cater to women who view themselves as Air Max obsessives. 
"The process has been slower than watching paint dry," says Shaw, on waiting for Nike to make more Air Max product for women. "It's been nearly 20 years since I got onto NikeTalk. I might contradict myself and say Air Max transcends collectors and women in general, though. Especially when talking about the 90 silhouette, non-collecting women love them. I did grab the Valentine 95s from Flight Club a long time ago and that felt pretty awesome having them tucked under my arm."
One thing that separates Air Max from the likes of Jordan or Yeezy, is that there are typically always Air Max sneakers available at retailers. Air Max, at its core, is a general release line that serves people from all walks of life. Moms and dads wear them. Teenagers wear them. Those involved in subcultures wear them. Hustlers wear them. And hardcore sneaker purists wear them.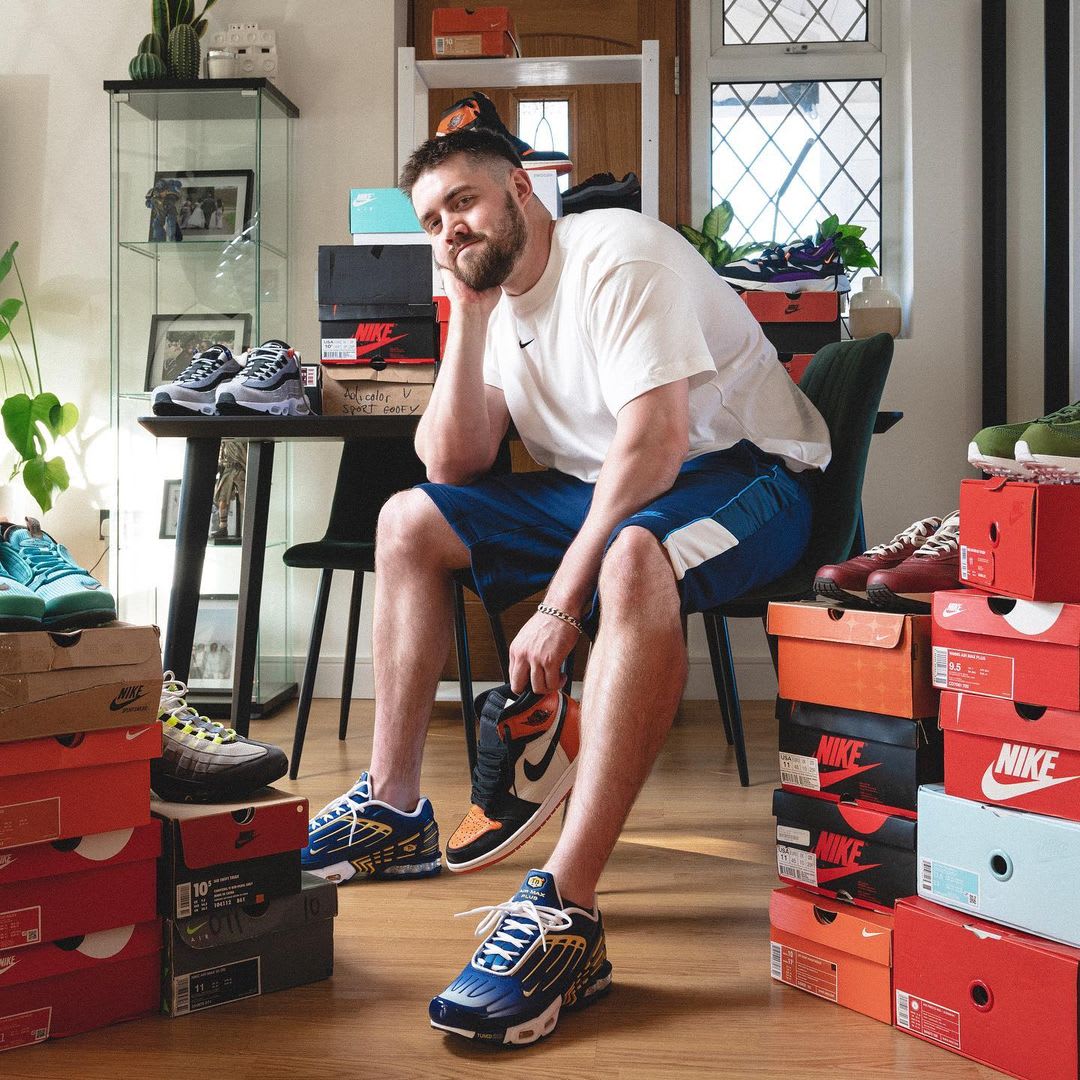 It's not simply a range of shoes released once a year in limited quantities. You can buy them and have them if you want them. "There's a level of readily available models that address that sort of core consumer coming in. If there's a core consumer and they are buying Air Max, they are wearing them for work or they just want a nice, easy pair. They're always readily available and that almost services them, anyway," says Size? brand manager Luke Matthews, who also recognizes that limited edition models play into the popularity of Air Max, too. "It's almost a vicious circle in itself where people want things they can't get or that others can't get, but then they get annoyed when they can't get it. But it's like, that's the reason you want it in the first place. It's about seeing what that demand is and then trying to satisfy the right amount of people, so you still generate the hype on it, but still ultimately make it desirable at the same time."
The re-release of Air Max collaborations of yesteryear is generally viewed as something positive within the Air Max community, given that many collectors either sold their pairs, never had them back in the day, or have had their pairs fall apart in the past.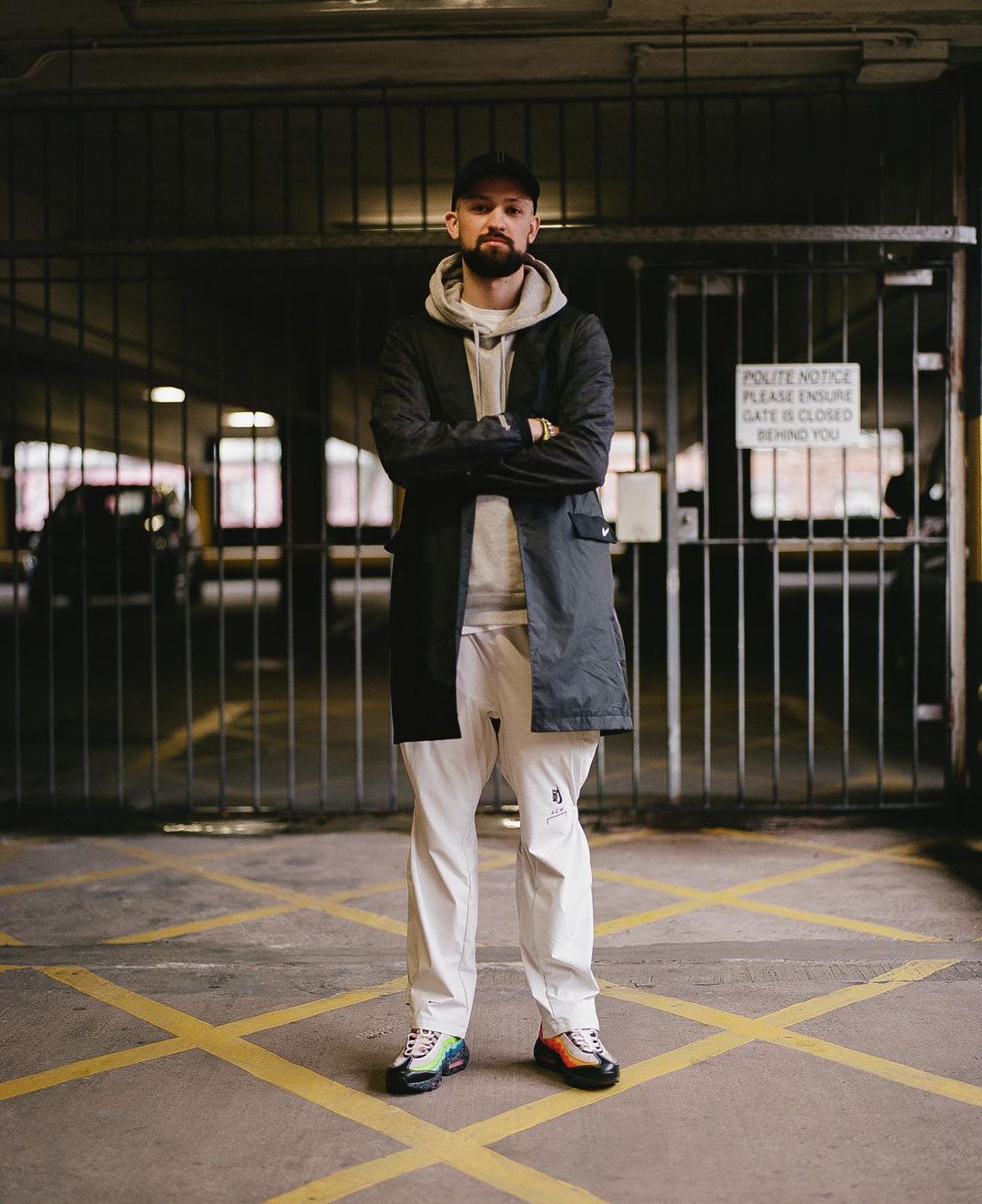 "I think it's dope that they're [bringing back old sneakers]. But the thing that I like about them doing that is that people that wanted them back in the day and couldn't get them can get them now," says Brodit, the AM FAM founder. "Or people that had them back in the day that sold their pairs, their pairs were beat to death, broke, whatever. They can buy them again and have the newer technology and make it last longer."
Gamache agrees, although he says the only people who would get mad about a re-release are those who feel their original pairs will get devalued in the process.
Even with the old shoes coming back, Brodit looks back fondly on everything he had to do to obtain sneakers like Patta or Amsterdam or Kid Robot Air Max 1s, even if he had to jump through hoops and shady online deals and trades to finally secure his pairs. The memories tied to the sneakers are what make it all worth it. Brodit has since unloaded a lot of his old Air Maxes, including his "Cherrywood" Patta x Parra Air Max 1s that he sold to help put a down payment on a house.
"That's the sneaker I'm still kicking myself over," he says. "At the price I sold them for and what they're worth now? I'll never get them back. Plus I'm at that point where I don't want to spend like I did back then. I spent crazy. Spent thousands, two thousands. I don't know if I can do that now."
As much as Air Max culture has stayed the same for years, it's also started to shift, going along with the tides ever so slowly. While it might not be comparable to the world of Yeezys and Jordan 1s, those closest to Air Max have seen things change with time.
"I think the whole community has changed in the last five years. I think it's great, because more people enjoy shoes and stuff like that, but it's so accessible now. And it used to be defined by: you have to put your research in and your timing, to be able to get a pair, or get a pair for a good price," says Weekes. "Even if you didn't have a lot of money, as long as you knew where to go or something like that, you could still get a decent pair, but nowadays it's like everything's up for buck. And I think a lot of the old collectors now as well are getting tired with it, so they're selling on their pairs as well. So we're actually starting to see a lot more stuff that I never thought I'd see sold on the market."
But there's still optimism around Air Max Day or Air Max Month, however you see it. Shaw said she first viewed it as her Christmas, though she admits she's getting fatigued by trying to celebrate Air Max sneakers for a month straight every year.
Still, there's a reason why Air Max is being celebrated and those who love the sneakers the most can't complain about it. "I thought it was dope, and I still think it's dope that they're still doing [Air Max Day]," says Brodit. That they're still recognizing Air Maxes."