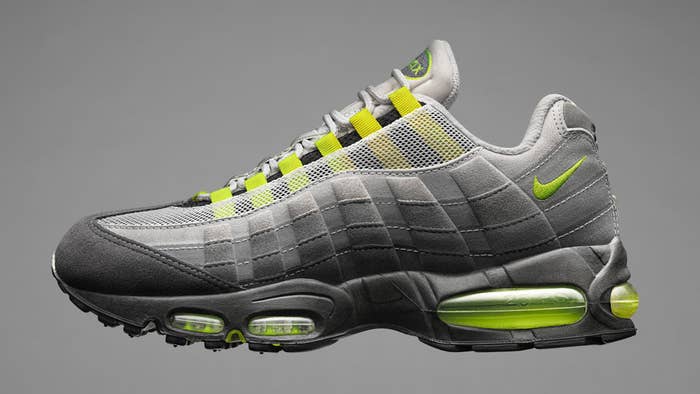 Sergio Lozano's Nike Air Max 95 design is legendary enough to spawn its own myths. It's a shoe that means different things to multiple subcultures. To some, it's an object of desire and to others, it's something to deride. It's been resold, stolen, rocked at multiple crime scenes, collaborated on, collected and discontinued, then resurrected.
Some people might have run in a pair at some point too. At 20 years old, the shoe is getting another celebration, so it seemed like a good excuse to run through 20 things you might not know about the Air Max 95.
21.
The Air Max 95 made it into comic strips.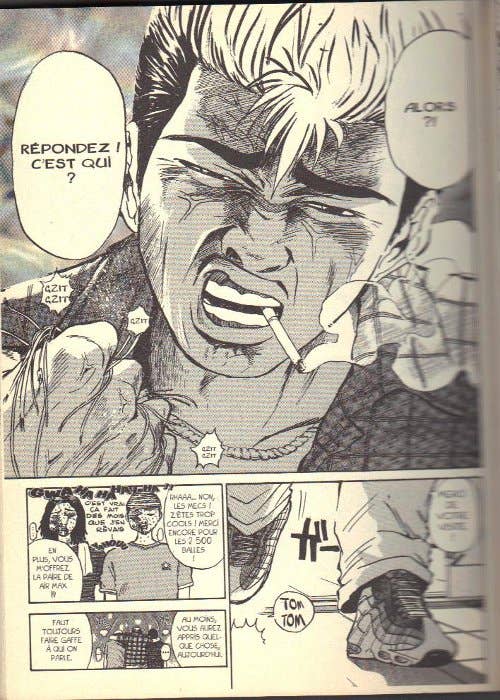 20.
The original "Neon" colorway has released over 10 times.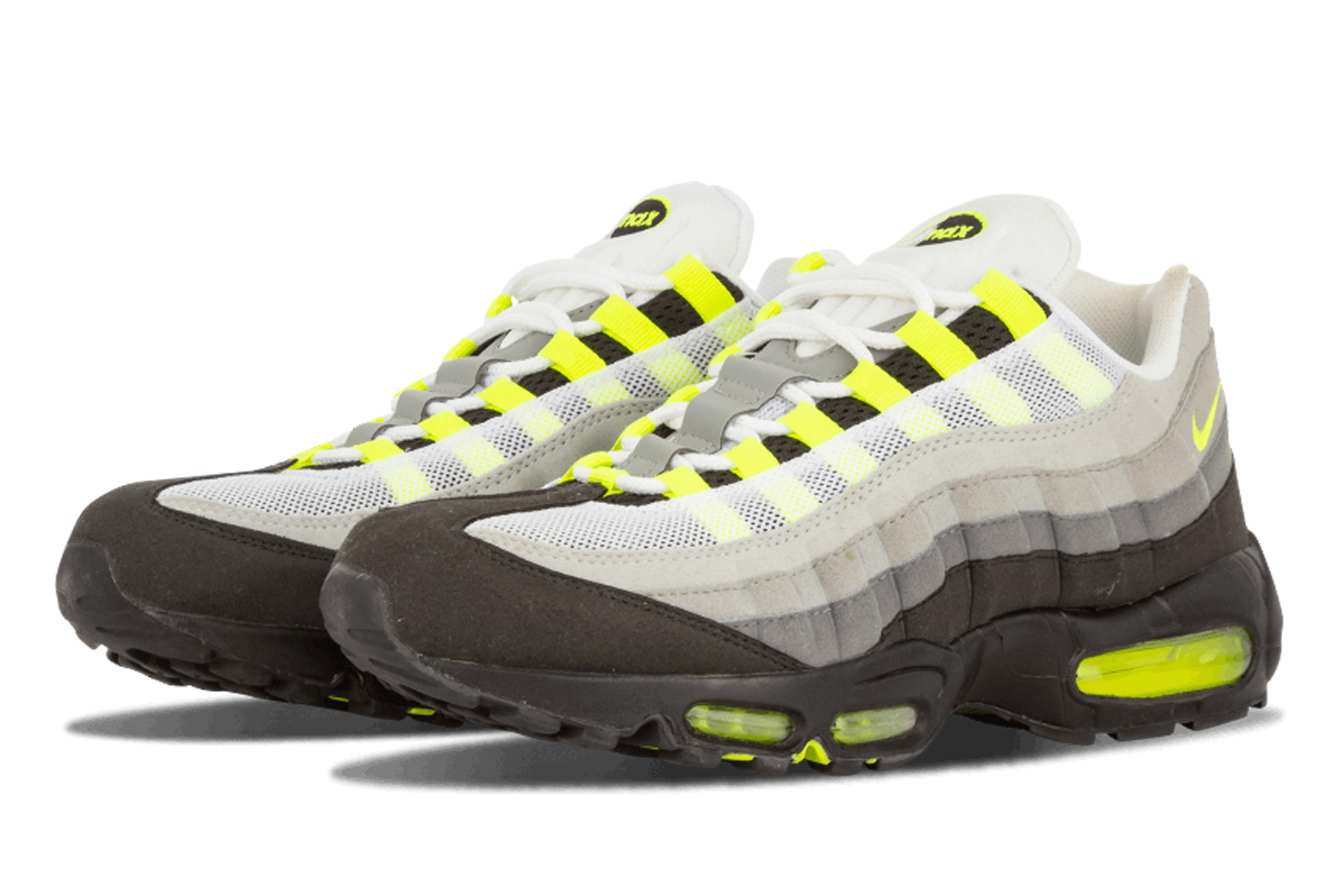 19.
Hip-hop loved the Air Max 95.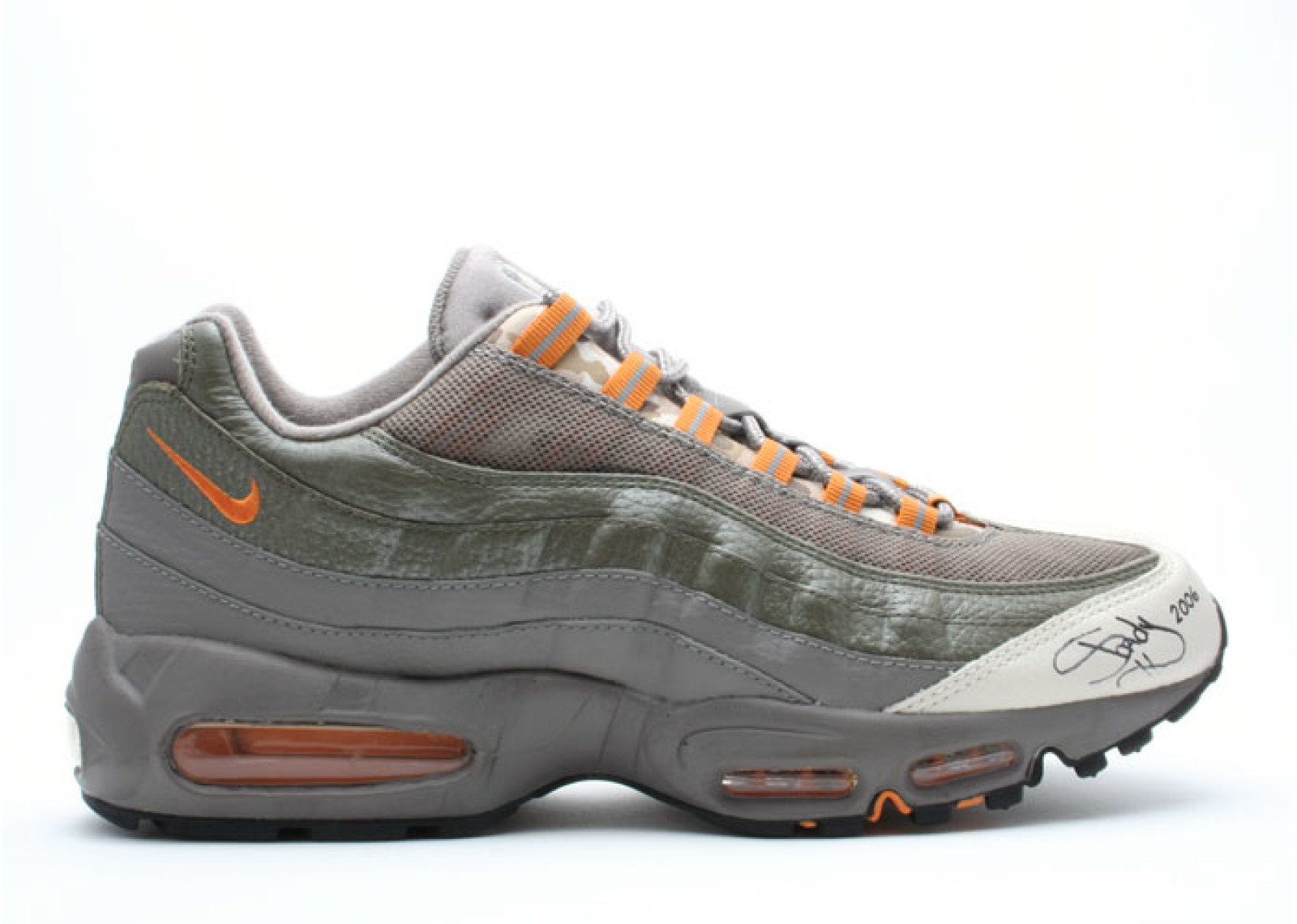 18.
The Air Max2 got forefoot air for a moment.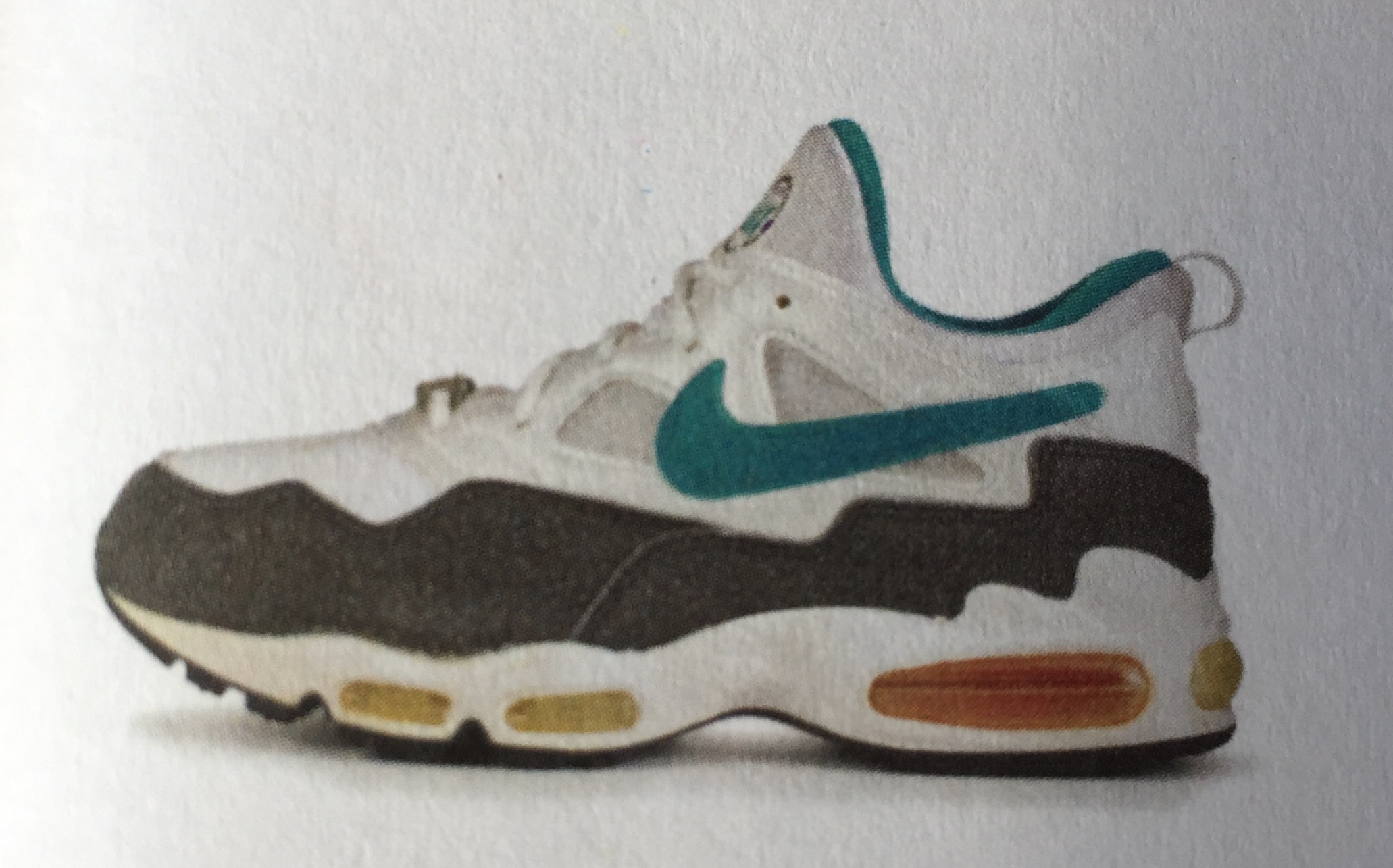 17.
The Air Max 95 is neither Tinker Hatfield or Hiroshi Fujiwara's favorite Air Max.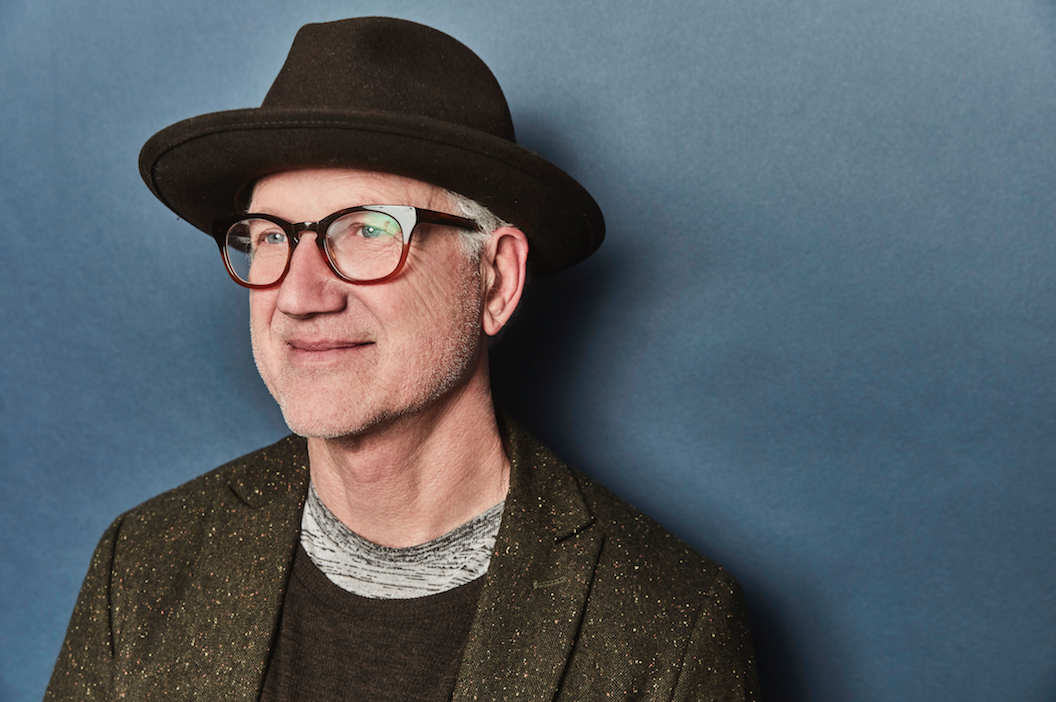 16.
Sergio Lozano has been responsible for several other memorable Nike designs.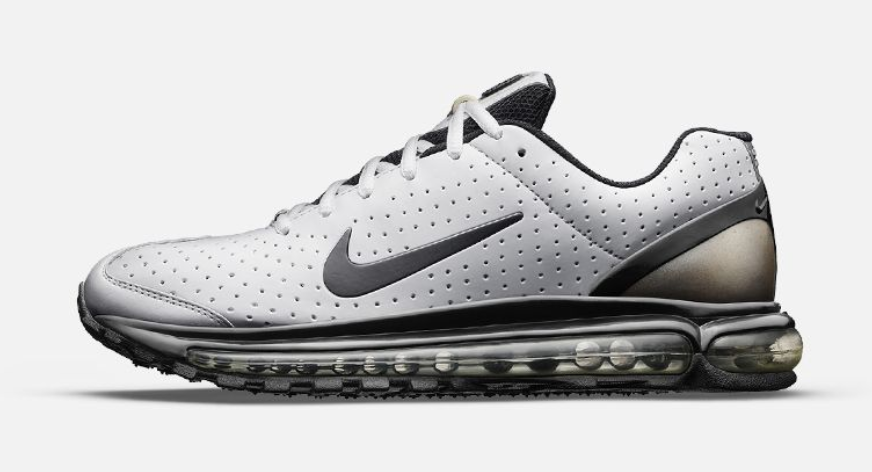 15.
The Air Max 95 was an early reseller's favorite.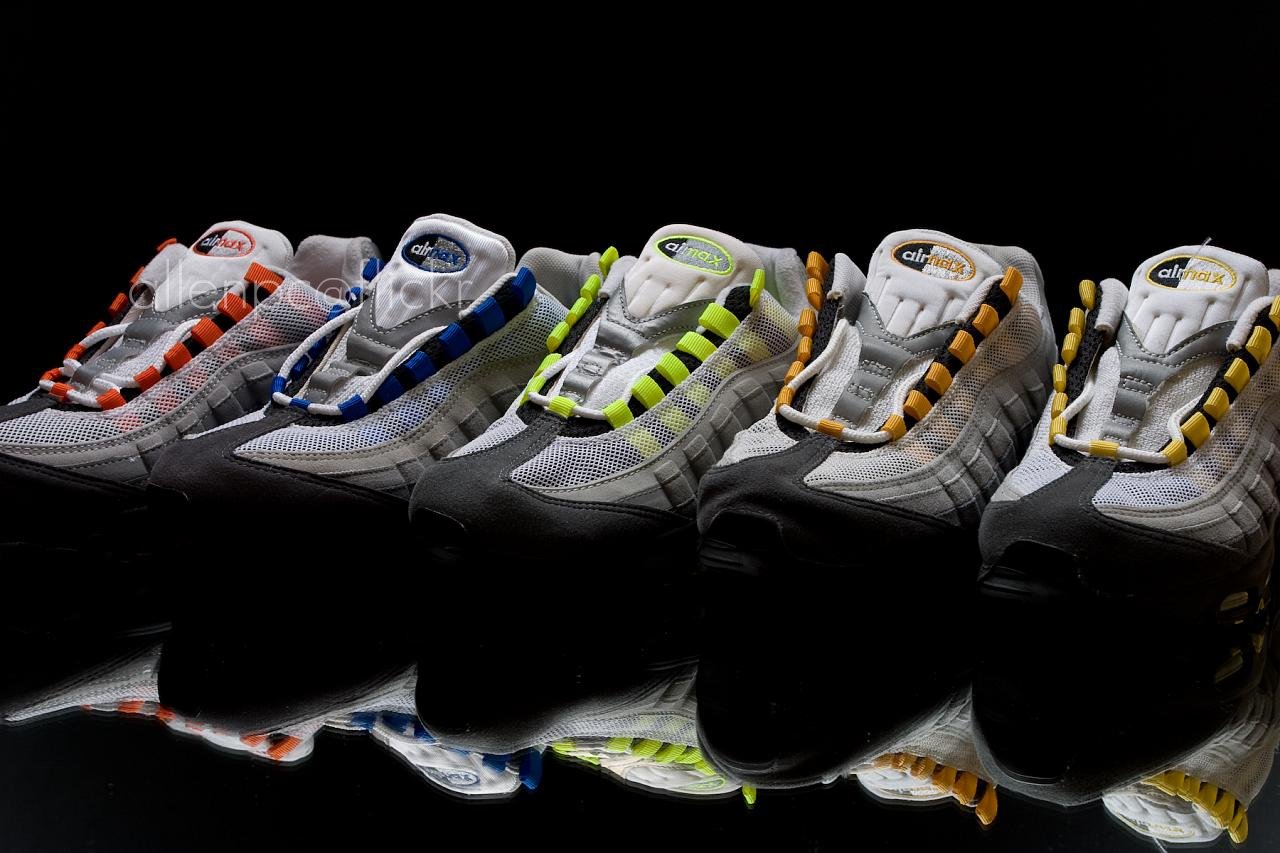 14.
High demand brought the Air Max 95 back very quickly.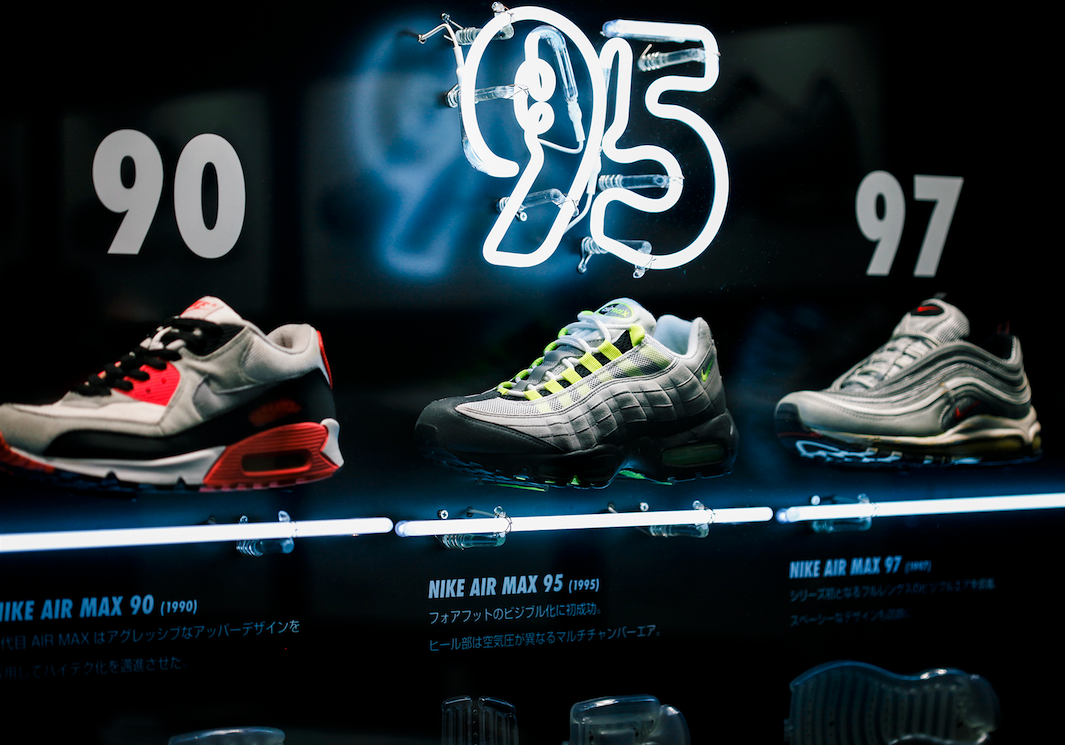 13.
It briefly got zipped up.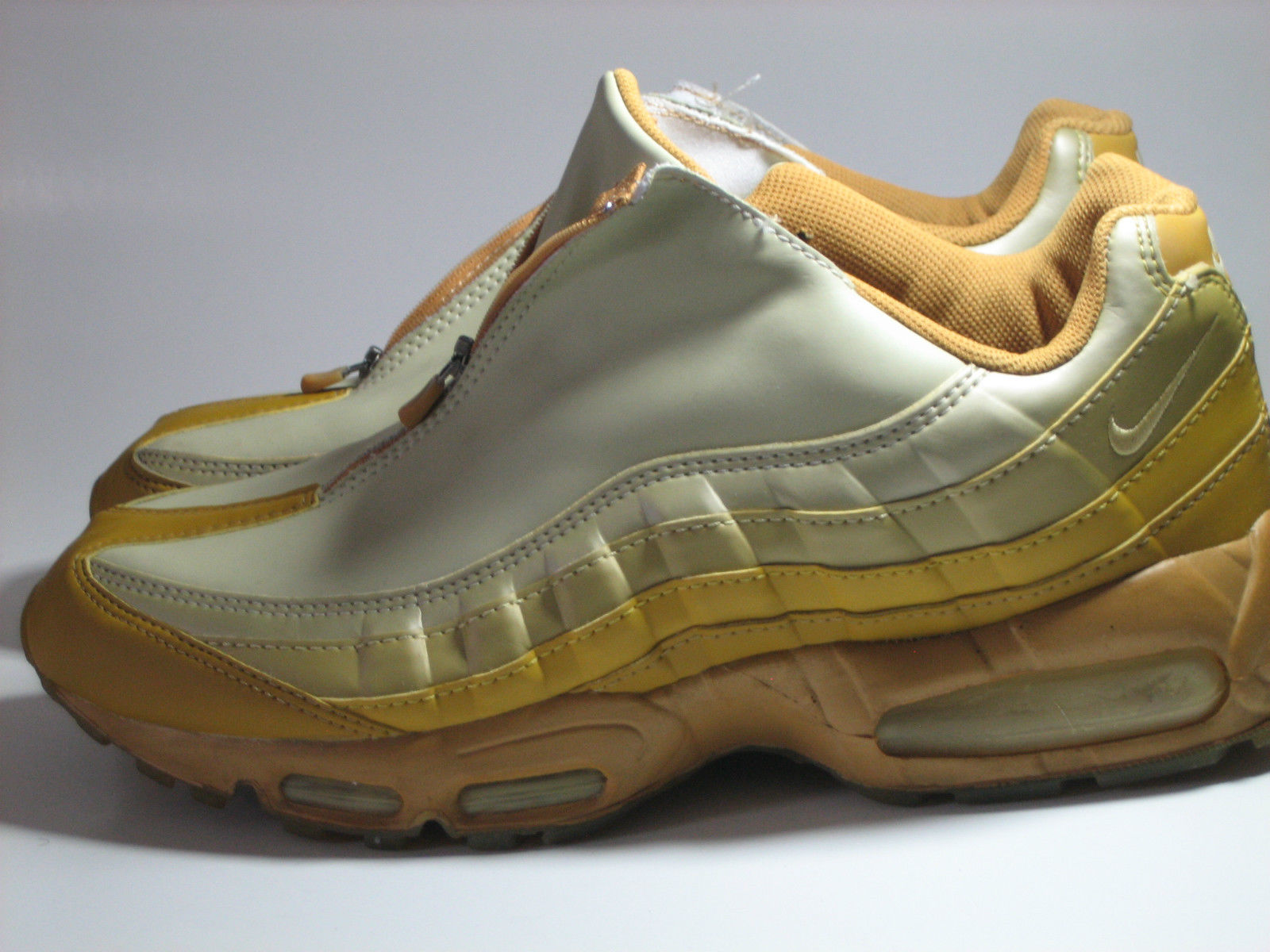 12.
It instigated a spate of Air Max robberies in Japan.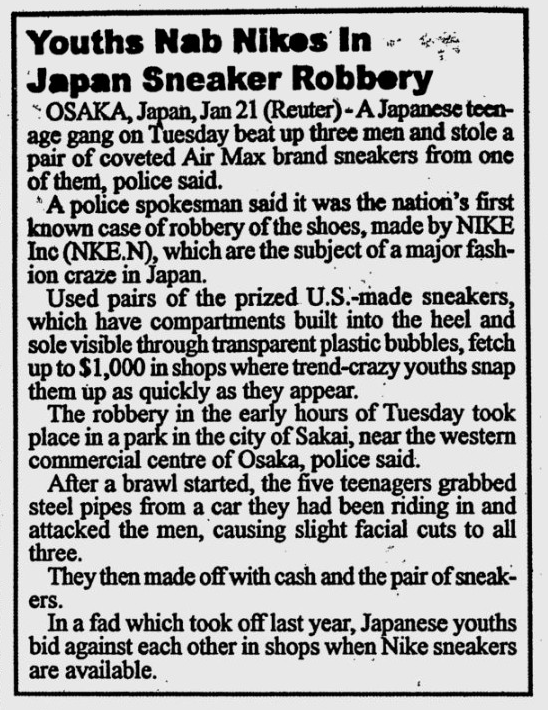 11.
It was heavily bootlegged.
10.
But it was also turned into an actual boot.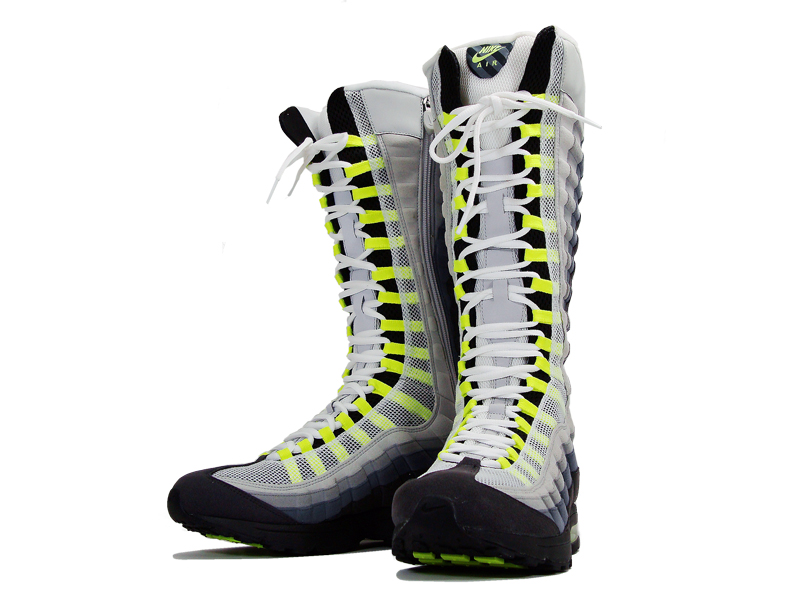 9.
Its squeaking air bubbles caused a riot.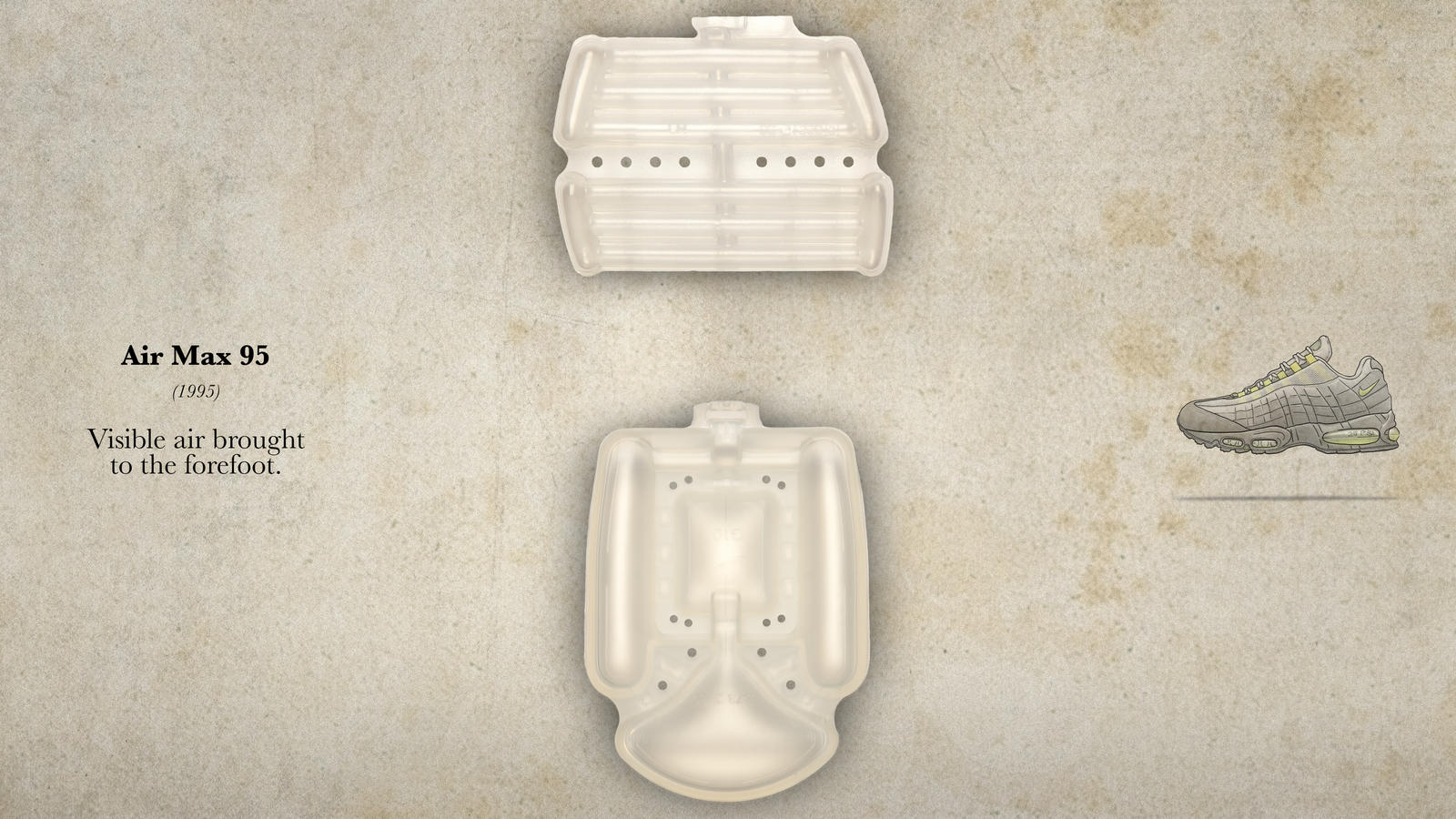 8.
In the UK it was the criminals' footwear of choice.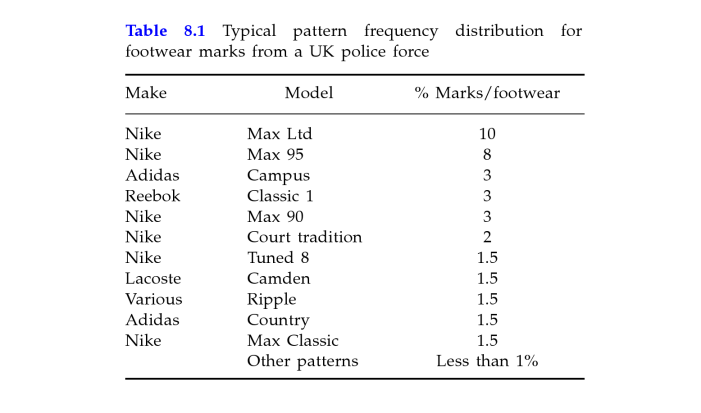 7.
DC Shoes made an Air Max 95 skate tribute.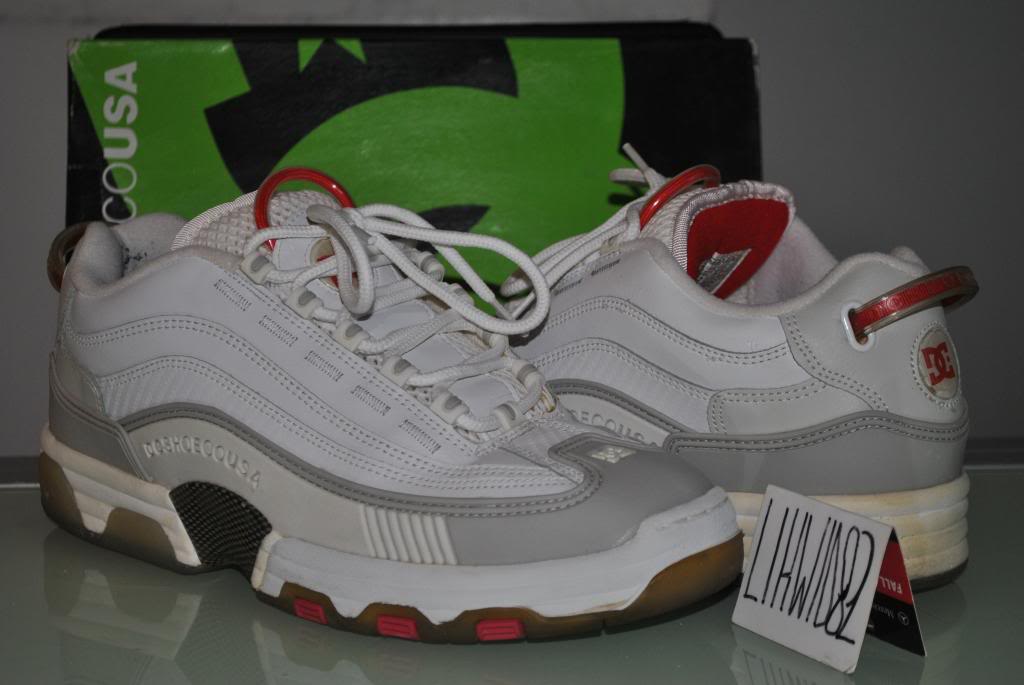 6.
It never got the '95' name until the late 1990s.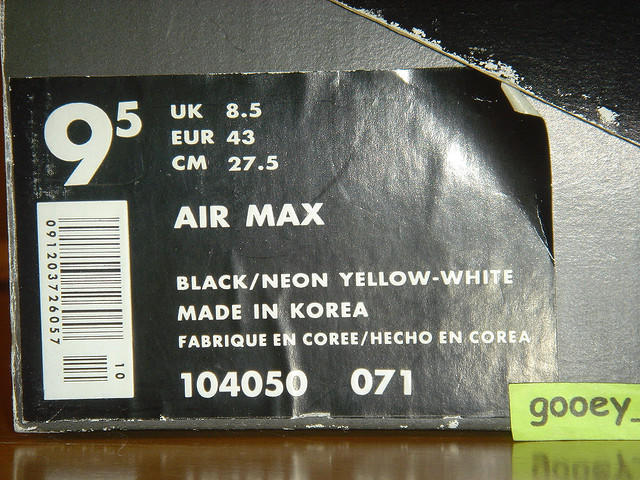 5.
There was a private jet painted like the shoe.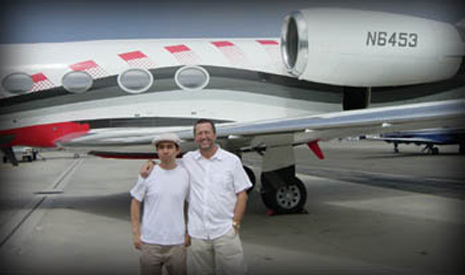 4.
It cost $140 back in 1995.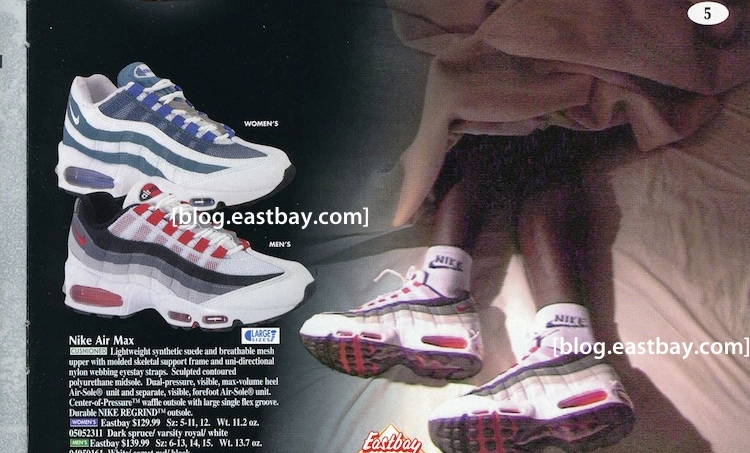 3.
It was widely acclaimed by the press.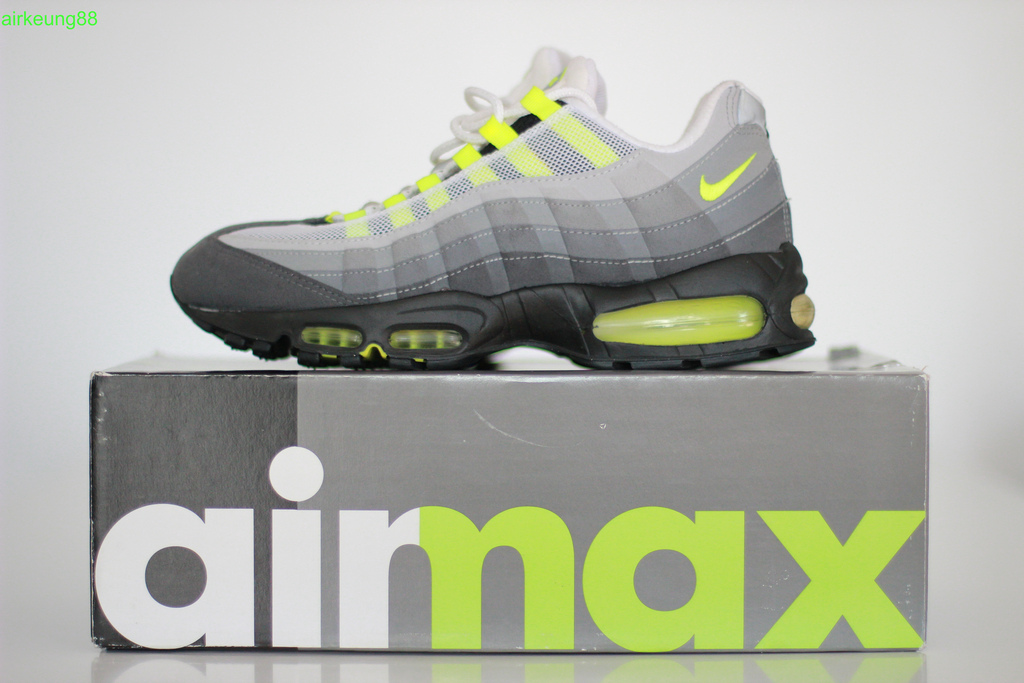 2.
Original sketches had some minor differences.