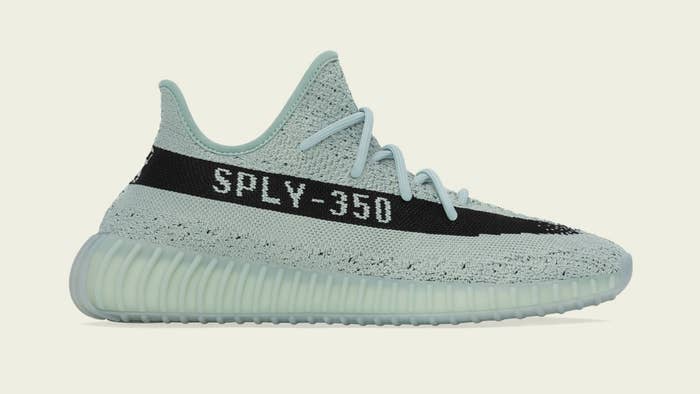 Adidas terminated its partnership with Ye on Tuesday, announcing that it was severing ties with the artist formerly known as Kanye West in the wake of his antisemitic comments. In a statement, the brand said that it's halting Ye's massively popular Adidas Yeezy collaboration, which accounts for billions of dollars in revenue, effective immediately.
"Ye's recent comments and actions have been unacceptable, hateful, and dangerous, and they violate the company's values of diversity and inclusion, mutual respect, and fairness," Adidas said.
Ye, who previously had a successful line of limited-edition sneakers with Nike, signed to Adidas in 2013 and entered into a new long-term partnership with the German sportswear brand in 2016. The deal's early end this week will inflict a financial blow not only on Adidas—which expects a short-term negative impact of up to €250 million on its income—but also on sneaker boutiques for which Yeezy sneakers constitute a significant portion of sales. These stores must weigh the moral victory against the ramifications for their business.
"Yeah, fuck Kanye, but at the end of the day, I gotta pay my bills," says one store owner who asked to remain anonymous, "and I budgeted for this shit."
The same store owner is skeptical of Adidas' ability to promptly wind down the entire Yeezy business, given that its sneakers are usually produced and shipped months in advance. At any given time, there are thousands of Yeezys moving along the global supply chain, and those sneakers won't just disappear.
"Effective immediately is not possible," the store owner says.
Complex spoke to several sneaker store owners who said that they'd been told by Adidas to pull existing Yeezy stock off their websites. Most have not been given specific directions about whether they're allowed to continue to sell Yeezy in the short term. The retailers that Complex spoke to—some of whom are sitting on hundreds of pairs of Yeezys—expressed doubt that Adidas had formulated a plan for what to do with the shoes.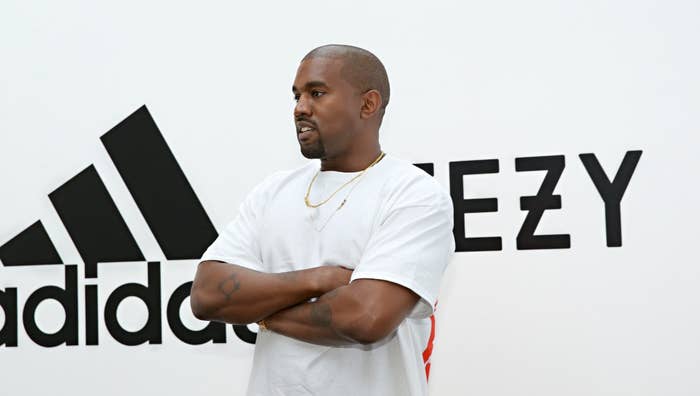 One retailer did share with Complex a message from Adidas that elaborates on the brand's current guidelines for Yeezy sneakers that are already in the marketplace.
"There are to be no launches at all on Yeezy products," the message reads. "Please halt all online or offline communications on Yeezy products. All Yeezy deliveries will be stopped."
Adidas did not respond to a request for comment on how it will handle Yeezy sneakers that are already at retailers.
The biggest store to cease Adidas' Yeezy sales so far is Foot Locker, which said in a statement on Tuesday that it would not support future Yeezy releases and was pulling product from physical and digital stores. Hibbett Sports, another sneaker retail chain, sent out a notice that all its stores are not allowed to sell Yeezys and must move pairs from the sales floor to the stockroom until further notice, per an internal email viewed by Complex.
What will become of the pulled Yeezys remains unclear—sneaker brands have in the past destroyed product that the public deemed distasteful, but never on the scale that a mass purge of existing Yeezys would constitute.
Ye made himself a pariah in recent months. He waged a public war on Adidas leadership this summer, calling out board members individually on his Instagram account and dedicating a special level of vitriol to Daniel Cherry, an Adidas employee tasked with managing the relationship between the brand and Ye. He wore a "White Lives Matter" shirt at a fashion show in October, prompting the sneaker brand to place its partnership to produce Yeezy sneakers under review. He exposed a tense meeting with Adidas execs in which he played a porn clip for them, comparing a brand VP to one of the actors in the porn video. He posted antisemitic messages to his social media, which led Instagram and Twitter to remove him from their platforms. He doubled down on the hate speech in subsequent interviews, displayed a particular obsession with baseless conspiracies about Jewish influence over major industries, and falsely suggested that George Floyd had died from a fentanyl overdose.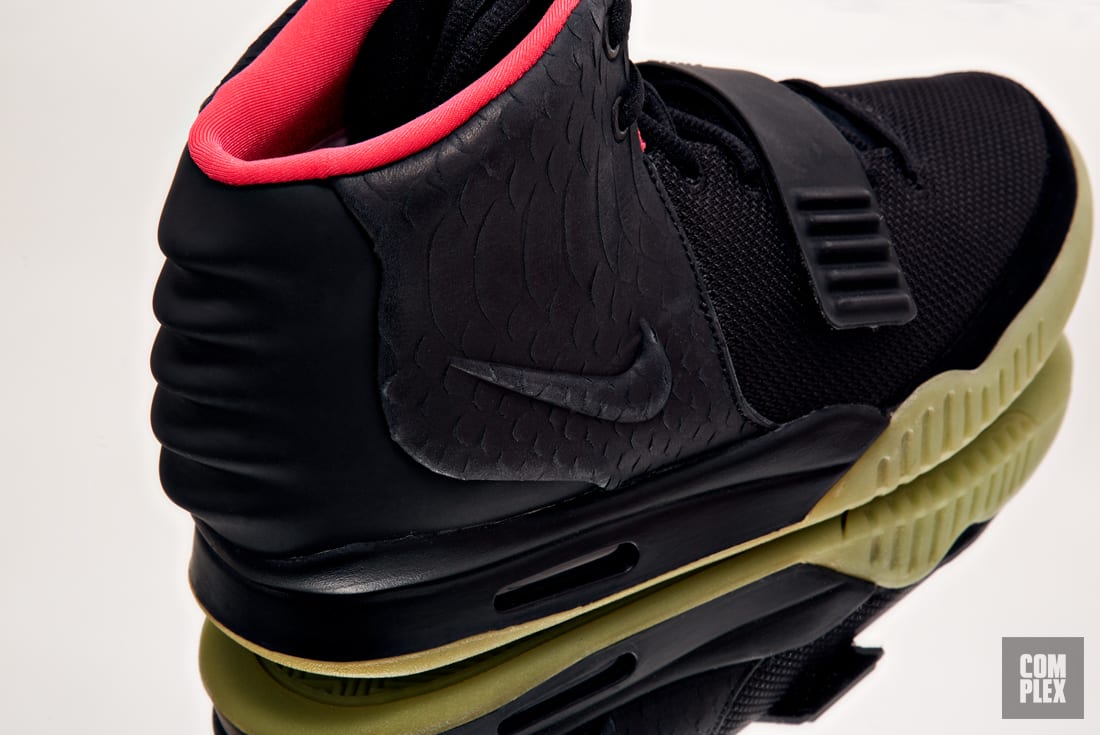 One former Adidas exec Complex spoke to believes that because of the history of Ye's antics, the brand ending the Yeezy deal was overdue. 
"Adidas doesn't have leadership that understands the importance of making a decision on morality," the former exec says. "They were slow on BLM. They were slow on flexible or hybrid work. They were slow on the Uyghurs in China. And now they are slow on this."
Sneaker reselling platforms like Goat and StockX have made moral judgments on reselling before—both paused sales for Kobe Bryant products after his death—but neither has removed Yeezy listings from its platform for now. StockX declined to comment on its Yeezy business; Goat did not respond to a request for comment. At StockX's storefront in New York City on Tuesday, a line of sellers unloading their Yeezys stretched out the door and onto the sidewalk.
For platforms like these, the amount of money they make on Yeezy sales may be too great to simply cancel that portion of their business outright. For sneaker boutiques, where Yeezy can constitute upward of 80 percent of a store's Adidas sales, an edict to stop selling the shoes represents a detriment to cash flow. The costs of Adidas' decision to dump Ye, however correct the public deems its actions on a moral basis, will be paid in part by these stores.
"We probably have the most to lose," says James Whitner, who runs the Whitaker Group chain of sneaker stores, which includes Social Status and A Ma Maniere.
Whitner believes Adidas made the right move to drop Ye. He says the brand was correct to prioritize humanity over business, although he laments the public unraveling of a Black man who set the tone for so much of popular culture in the 21st century. Whitner, who has been vocal about systemic racism, hopes that the footwear industry can be consistent in its values.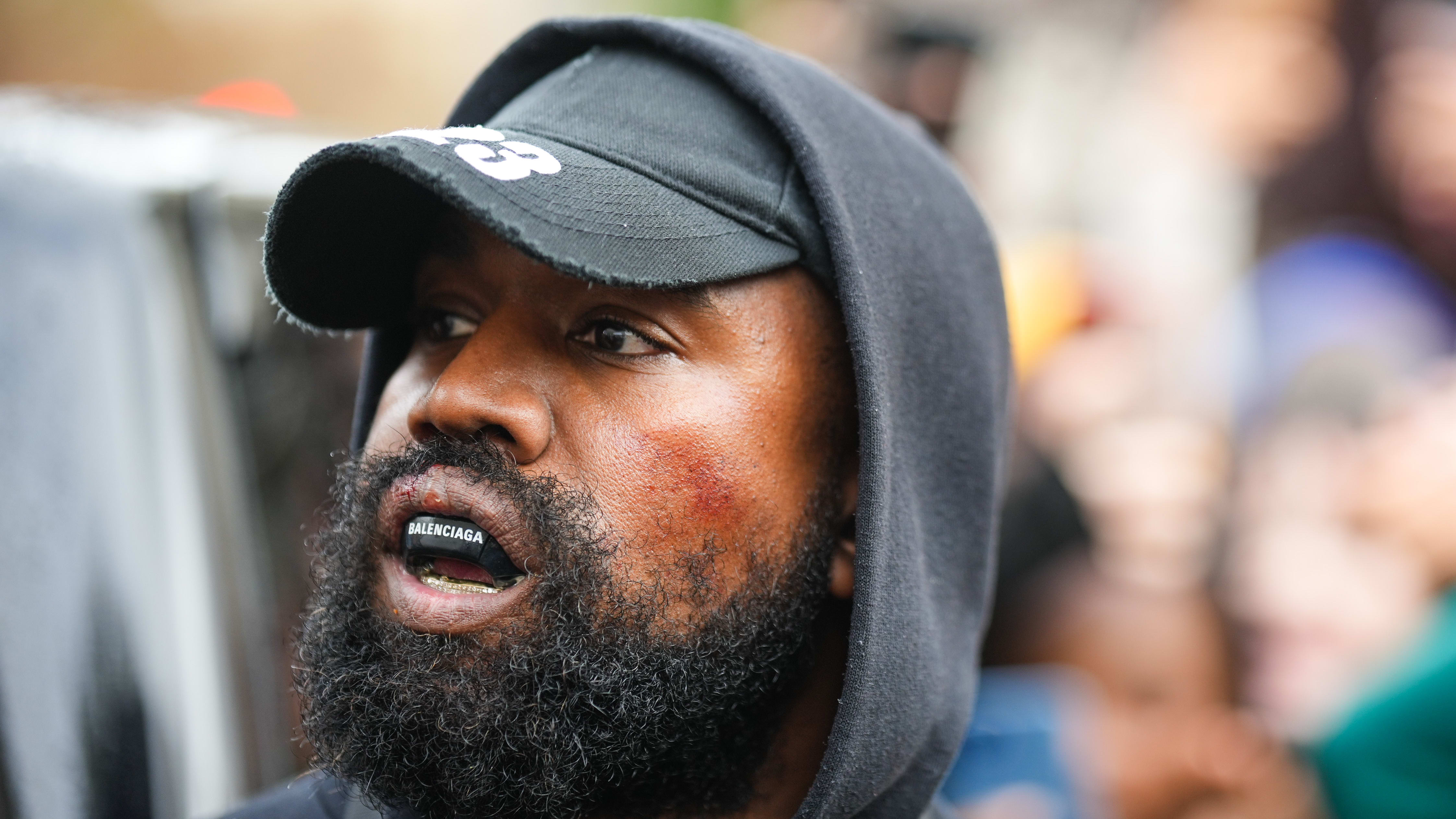 "I just need our culture to stand up and act as fast against all forms of hate," Whitner says.
As a business owner, he is clear about how the evaporation of Adidas Yeezys will affect business.
"This is gonna sting everybody's bottom line," Whitner says.
Other store owners are hopeful that maybe the money from Yeezy sneakers will linger through a technicality. In its Tuesday statement about ending the deal, Adidas clarified that it owns the design rights to the Yeezy sneakers. This could indicate a future in which it still sells the popular Yeezy models, just under a different name—it did the same with Kobe Bryant's Adidas line while he was signed to Nike.
"I think Adidas will make his footwear without him," one sneaker store owner wrote on social media of the collapse of the Yeezy deal. "They'd be foolish to not, it's mainly the only thing working for them."
Although Adidas' statement on the termination of the Yeezy partnership describes an immediate end, the reality is far more complicated. To cancel Yeezy will require a deep untangling for Adidas internally, where scores of employees work directly on Yeezy, and externally, where sneaker stores are still holding stock and depending on Yeezy revenue. The Yeezy deal may be done, but the saga of the Adidas Yeezy business is far from over.