Nike may have started off as a company focused on selling running shoes to Americans, but it's built a legacy on taking over the basketball market. NBA legends such as Michael Jordan, Charles Barkley, and Penny Hardaway have all had memorable sneakers over the years, which have become the literal foundation that much of modern-day Nike is built on. This mentality has led the brand to scoop up current NBA superstars such as LeBron James, Kevin Durant, Kyrie Irving, and the recently retired Kobe Bryant, making the basketball business one big arms race to secure the top talent away from competing companies. But the brand has been slipping lately. Its Basketball division has been slumping—not to mention, it failed to re-sign Steph Curry—and its head exec, Michael Jackson, just recently resigned.
So the big question everyone is wondering: Where did Nike's business go all wrong?
For the insiders paying attention, a report came out that said Foot Locker was having trouble selling Durant and James's sneakers. "Primary losses came in LeBron and KD product, a challenge which we've been addressing with our partners at Nike," the retailer's CEO, Dick Johnson, revealed on an earnings call.
The main reason behind the slumping sales for both Nike's LeBron and KD lines was the price points of the sneakers, and rightfully so: The LeBron 13 retails for $200 (previous LeBron sneakers have costs as much as $300), while the Durants go for $180-$200, which puts them in the same ballpark as retro Jordans. But that's expected, right? They're performance basketball shoes with brand-new technology, not old sneakers that have been re-released for the fifth time. But somehow, some way, the product wasn't flying off the shelves like it did in the past.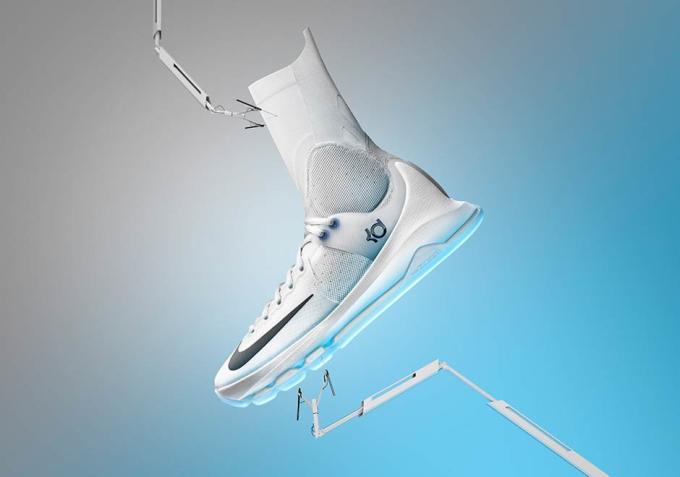 Remember when Nike Basketball, with its current roster (sans Kyrie), was absolutely killing it? There were limited-edition LeBrons, KDs, and Kobes dropping on a regular basis and selling out on the same day. Those days have long gone, except for brief flashes of certain Kobe Bryant sneakers.
There's not one specific cause for Nike Basketball losing some of its steam. The brand is still bigger than Under Armour and adidas, but both of those brands have made big moves. Under Armour's basketball sales are up by over 700 percent after signing Steph Curry, and adidas just threw a ton of money—$200M to be exact—at James Harden, which ultimately created buzz for the company's much-maligned segment of its business.
There's also the possibility that kids aren't wearing basketball sneakers as much these days. Retro or lifestyle running has become one of the biggest trends in the footwear industry, and it just takes a look at sneakers such as the NMD, which has the strongest sell-through of any shoe right now, to see that this is true.
But I don't think it's just outside forces that are slowing Nike Basketball down. At times, their sneakers seem too progressive. The LeBron 13 looks like robots on your feet, and the KD 8 Elite comes with a sock that goes up to your calf. These may be what the world's best basketball players need to play in, but they're not palatable to the average kid who wants a pair of shoes that he can wear on and mostly off the court.​
I've always been in favor of sportswear brands pursuing the highest-performing technology to use in their shoes, but when does this method of design jump the shark? When do sneakers become so advanced that they don't appeal to the public anymore? Nike Basketball may have found out the answer to these questions.
Even with Nike's attempts to create the most forward-thinking and expensive shoes, they're clearly targeted at kids. Many of the brand's sneakers play off of childhood themes from their array of marquee athletes. They take a super-serious sneaker and parade it as a toy for 10 year olds. That's like buying a Ferrari that's painted to look like a character out of a Pixar film.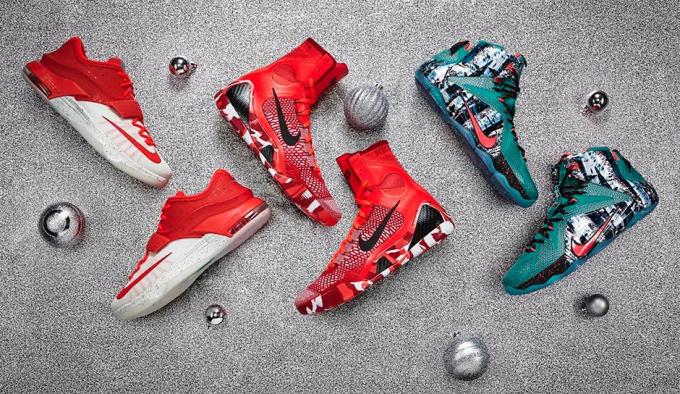 There's also very few organic moments with basketball sneakers to gain their legacies these days. The "Flu Game" Air Jordan XIIs weren't the "Flu Games" when they were designed—Michael Jordan made them that by scoring 38 points against the Utah Jazz in the NBA Finals with flu-like symptoms. Durant's sneakers are designed and themed after peanut butter and jelly sandwiches. Let that sink in for a second.
While LeBron and Durant's lines have been struggling, it feels like Kyrie's had a chance to grow and gain popularity. His sneaker doesn't look as technical as his brandmates, and it undercuts their sneakers with a retail price of $120. That's a more comparable price point to Steph Curry's Under Armour Curry 2, which retails for $130. People tend to love the Kobe line, too, because it looks like a low-top running or soccer sneaker, and it comes with Flyknit. Folks can actually wear them when they're not crossing people up on the hardwood.
Nike has still had some wins lately: The "Fade to Black" Kobe series was an amazing bit of marketing and product execution. The Kyrie Irving collaboration with Krispy Kreme drew a bunch of much-needed attention to the Basketball category.
Now Nike are being proactive. They knew they had to shake things up, and it started from the top down. The brand has done amazing things in the past, and it can still make more history in the future, it just needs to recognize what the market wants and needs. They're not doing that right now.