I really love sneakers, like, really, really love them. Nike, adidas, ASICS, New Balance, Reebok, whatever—I really care about a lot of shoes from a lot of brands. But there's one thing I can't stand, and it's something that's not made by any of these companies: custom shoes.
The history of the custom shoe, at least in the modern, sneaker-obsessed world, can be traced back to when people like Bobbito Garcia were painting different colors on the Swooshes of their Nike Air Force 1s to create a one-of-one look at that would, effectively, blow people's minds. The wearer would have a piece of footwear that no one else in their neighborhood would own. That idea would take off into people painting elaborate images—scenes from Scarface, rappers, or one-off colorways—onto sneakers in the early to mid 2000s.
I have to admit, I used to think about getting a pair of all-white Nike Dunks and having an artist paint something like Sade, J Dilla, or MF Doom on them around 10 years ago. But I never pulled the trigger, and, in some ways, I'm glad I didn't.
While there are a handful of people who are very talented at making custom sneakers, there are plenty of people who suck. The state of customizing shoes in 2016 is something like this: A lot of the artists will take colorways from noteworthy releases from the past and put them on completely different sneaker. Want Ronnie Fieg's "Salmon Toe" ASICS Gel-Lyte IIIs but don't have $700? Simple, someone will turn the Air Max 1 into something that resembles Fieg's work for a fraction of the price. Then there are the people who simply destroy Air Jordans and the like by painting over them with confusing designs, which are often head-scratching to say the least. And let's not even talk about when people try and turn an Air Jordan IV into a Nike Air Yeezy.
Also, who can forget the trend that JBF Customs spawned by remaking Air Jordans with luxury materials such as python, stingray, and crocodile skins? It started off as a way to upgrade a pair of $180 sneakers into the high-end stratosphere, but quickly became a way to make tasteful sneakers look gaudy. And now Jordan Brand is even attempting to cash in on these designs by releasing $400 shoes.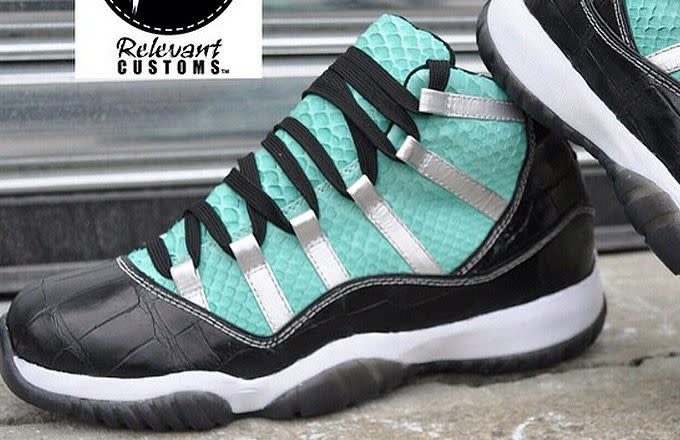 There's one customization trend, though, that is getting the most attention right now: The art of sole-swapping. At first, this seemed really cool, to be honest. Folks would take a Nike Air Max 90, or whatever, and put a Huarache or Flyknit Racer sole on it. These Frankenstein-ish designs seem more like an expression of, "Hey, can we do this?" Than, "Hey, should we do this?" I never, ever want to see an Air Jordan 1 with an adidas Boost sole on it. EVER.
I understand that some of these mashups look pretty good, but I'd rather just have a sneaker a brand made than something put together in their basement.
The bigger issue with custom shoes isn't the people who make art out of sneakers, it's the legion of copycats that it inspires. People these days all want to try their hands at making customs, and it's turned something cool into a damn travesty. Even worse, it regularly feels like a lot of these shoes are created to garner attention rather than to serve a real purpose. How many less customs would exist without Instagram?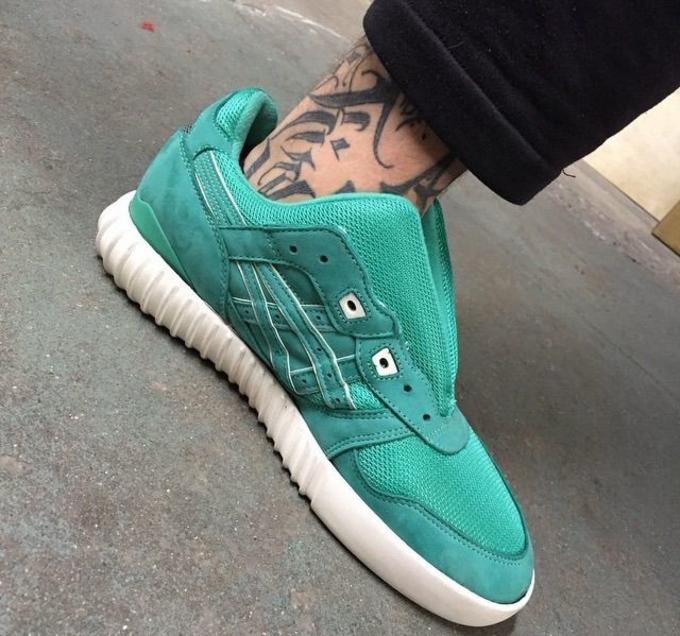 Nearly every custom shoe is given an in-depth photo shoot, even if it's made solely for a private customer. I'm not saying that these artists shouldn't be proud of their work, but it feels weird when you go to a sneaker blog and you see customs covered nearly as frequently as actually shoes made by the footwear brands.
Beyond all of this, there really isn't any need for custom sneakers at this point. Nearly every brand has a plethora of platforms where customers can create their own sneakers. Nike now releases its "iD" options at the same time it makes a new shoe available to the public. No longer is the ability to take part in this process limited to the VIPs of the sneaker world, with the exception of Nike's bespoke Air Force 1 and Air Max 1 programs, which can be done at the brand's 21 Mercer shop in New York City.
I'd rather have a sneaker that I designed, which was made by a footwear brand, than a sneaker that was painted by anyone. There are benefits that come from custom sneakers, too: adidas' plan to "uncage" the Ultra Boost by stripping it of its plastic stripes on the outside was first done by Nice Kicks Creative Director Nick DePaula. This type of creativity will always be a part of the sneaker scene, but, at times, it seems like it does more harm than good. While people like John Geiger and The Shoe Surgeon are putting their heads together to come up with Air Force 1s with multiple Swooshes, others are turning the Jordan IV into something that's supposed to look like the Grinch.
With that said, it makes me want all customs to go away all together. Good or bad. I've had enough of them. I'm tired of people doing shitty work. I'm tired of people wearing shoes that brands don't even make, and I'm tired of seeing them on the Internet everyday, and you should be, too.