Former Nike designer Marc Dolce hasn't even had a month to settle into his new position at adidas, but he's already raising the ire of a few Nike Vice Presidents.
Yesterday, Dolce took to Instagram to show his appreciation for Kobe Bryant's career by posting a pair of adidas Kobe 1s—which has been rebranded as the Crazy 1—with the hashtag #MambaDay. It was a clever way for Dolce to salute the Mamba and show his loyalty to adidas at the same time, but it looks like not everyone was feeling the tribute.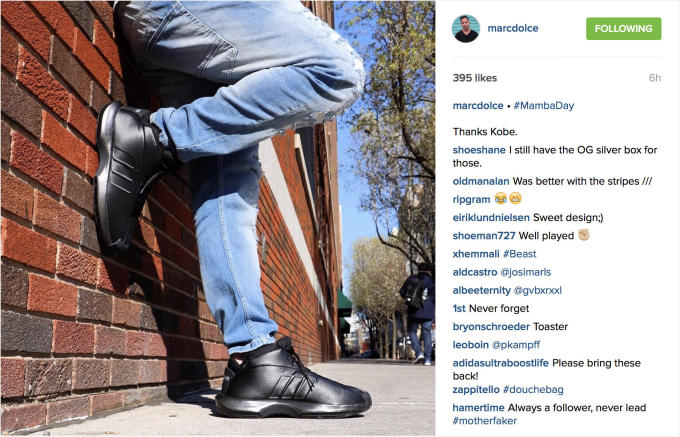 Nice Kicks noticed two comments in particular that crossed the line from saltiness into straight up bullying. The shots in question come from Brian Zappitello, Nike Basketball's Vice President General Manager, and Dirk Jan-van Hameren, the Swoosh's Vice President/General Manager Global of Sportswear Category Management.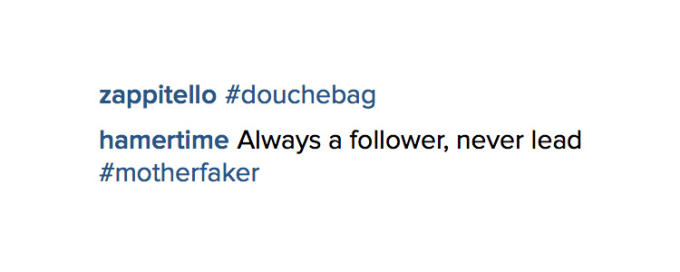 While there's understandably still some tension between Dolce and his former co-workers, this just feels downright petty. Instead of taking the high road and ignoring Dolce's post, these guys actually took the time out of their day to fire shots—childish ones, at that.
In September of 2014, Dolce left Nike for adidas along with designers Denis Dekovic and Mark Miner. The departure resulted in a lengthy court case which saw Nike file suit against the trio for allegedly taking the brand's trade secrets to the competition, and a settlement was reached last summer.