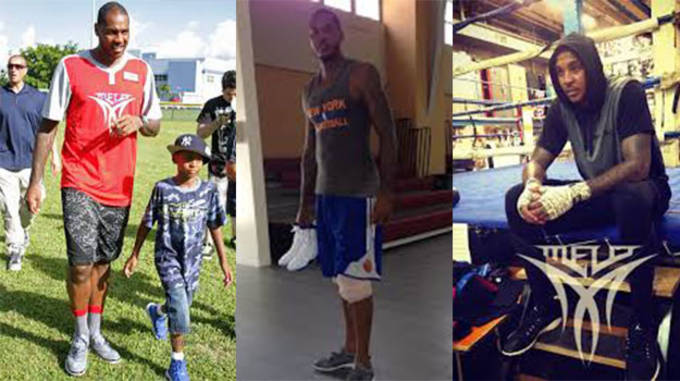 Carmelo Anthony
Sneaker: Jordan Flex Flight Trainer
Why: The self-proclaimed most "underrated" superstar in the NBA needs a break from his signature shoes.
Although Melo has a signature shoe deal with Jordan, the seven-time All-Star and former scoring champ has been spotted numerous times this offseason training in the Jordan Flex Flight Trainer. Maybe that's what explains the weight loss?
$100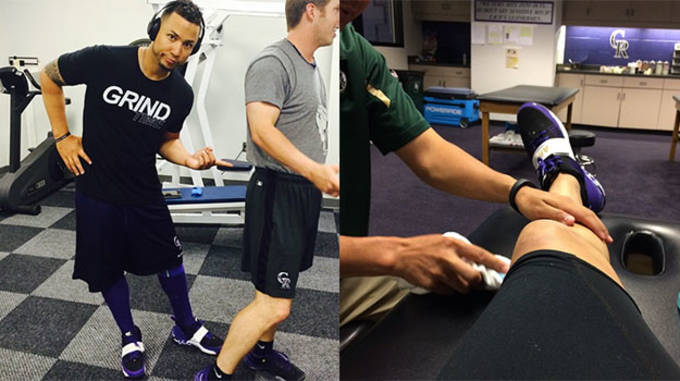 Carlos Gonzalez
Sneaker: Nike Zoom Revis
Why: The Rockies must has an affinity for Darrelle Revis
CarGo isn't the only player on his team to have his own PE of the Nike Zoom Revis, as Troy Tulowitzki has also been seen sporting a player exclusive of the shoe. Can someone try and explain the Rockies love for Darrelle Revis to us?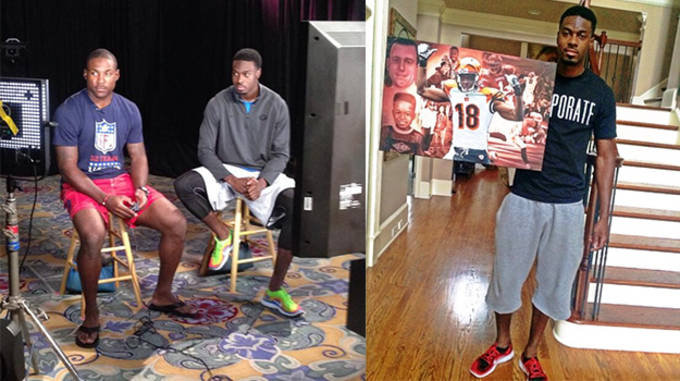 AJ Green
Sneaker: Nike Free Flyknit
Why: You think he was just born with that separation?
What's the secret behind AJ Green's uncanny ability to break free from defenders? Apparently it's Nike's appropriately named Free technology.
$160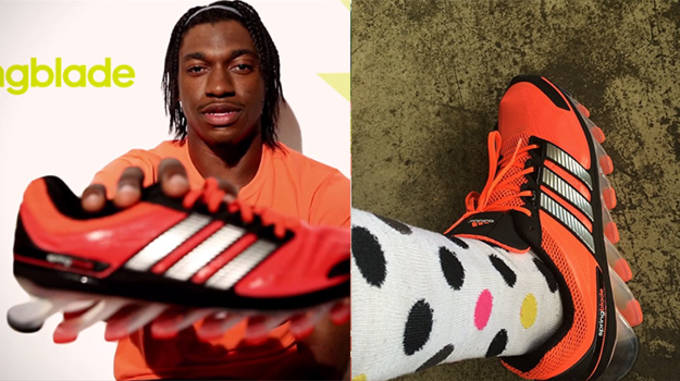 Robert Griffin III
Sneaker: adidas Springblade
Why: RGIII needs something to "spring" him over Kirk Cousins on Washington's depth chart when he comes back.
Before unveiling his own signature trainer with adidas, RGIII could be found wearing the adidas Springblade on the regular.
$180
Joe Haden
Sneaker: Nike KD 6
Why: Easy Money Sniper meets Easy Money Swiper
In a closet full of dope sneakers, its the KD 6 that Cleveland's Joe Haden pulls out the most, which is some pretty impressive stuff considering he was married in a pair of the LeBron 8 "South Beach."
$130
Ana Ivanovic
Sneaker: adidas Adizero CC Tempaia III
Why: When a shoes comes in this many colroways, it's sure to last you all year round.
Unlike other sports where a uniform is required, your wardrobe game must be on point in tennis. Having worn four different colorways of the adidas Adizero CC Tempaia on court this season, Ivanovic has shoe for every outfit she wears.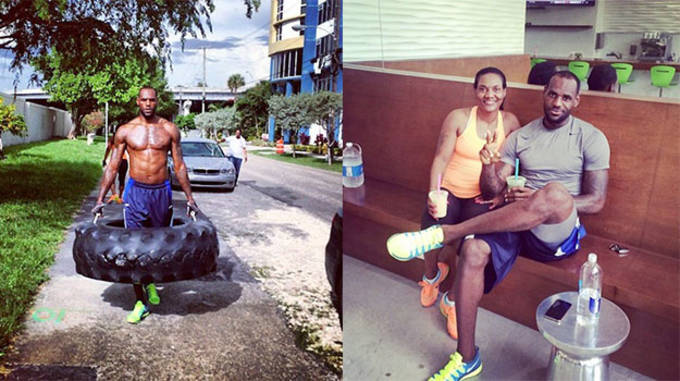 LeBron James
Sneaker: Nike Flyknit Lunar 2
Why: Even the King likes to switch it up.
King James is rarely seen in shoes other than his signature sneakers, whether it be the LeBrons or Zoom Soldiers. When he is, however, it is usually the Nike Flyknit Lunar 2's.
$150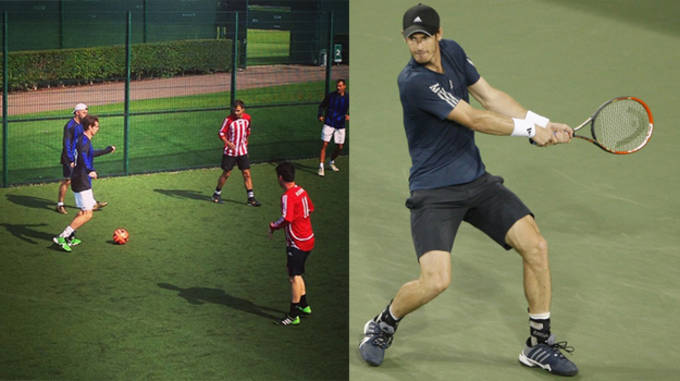 Andy Murray
Sneaker: adidas Barricade 8+
Why: Because it's a great tennis shoe...and soccer boot.
On the court, you can find Andy Murray laced up in a pair of adidas Barricade 8+ tennis shoes. On the soccer pitch, you can find Andy Murray laced up in a pair of adidas Barricade 8+ tennis shoes.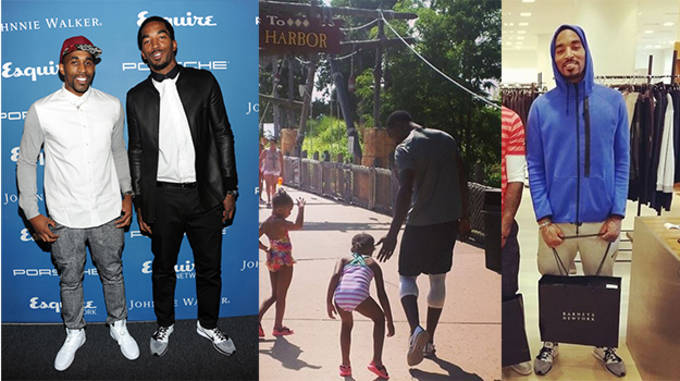 JR Smith
Sneaker: Nike Flyknit Racer
Why: Just let JR be JR
Whether its stunting on the red carpet, shopping at Barney's or taking the kids to Six Flags, JR Smith can be found in his black and white Nike Flyknit Racers.
$150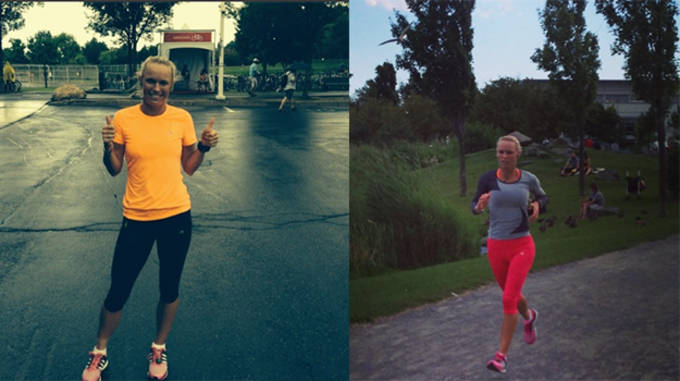 Caroline Wozniacki
Sneaker: adidas Supernova Glide 6 Boost
Why: Wozniacki has plenty of training to do with the New York City Marathon on deck.
In between her tennis schedule, Caroline Wozniacki has been training for the NYC marathon. Take just one look at her Instagram and you'll find countless pictures of her running in her pink adidas Supernova Glide 6 Boost sneakers.
$130
RELATED: 10 Sneakers We Are Looking Forward to this October
RELATED: The Most Expensive Sneakers to Train in Today