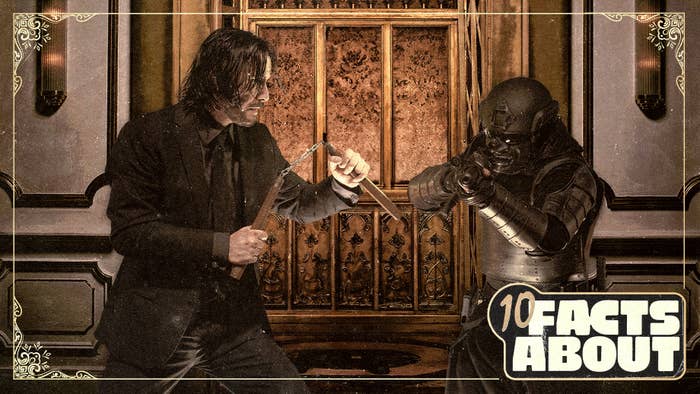 Reboots and spinoffs have become standard staples expected from every major franchise. From the slew of Marvel spinoffs to Star Wars' many expansions including its most recent hit, Ahsoka, 2023 has already seen a pool of beloved universes add more chapters to their stories. Now an unexpected franchise is set to enter the mix—John Wick.
If you missed watching arguably the coolest criminal underworld wreak absolute havoc, then Peacock's newest reboot, The Continental: From the World of John Wick, is sure to satisfy your craving. The limited series is a prequel looking into the life of a young Winston Scott (Colin Woodell), The Continental's famed hotel manager in the films, and one of the most important characters in John Wick with a backstory we know little to nothing about.
The spinoff is set to explain how Scott became the notorious figurehead of every assassin's favorite hotel, with an ample amount of surprises in store that might even tease where the (so-far) unofficially official John Wick: Chapter 5 could be headed. So if you're ready to get back into the illustrious underbelly of assassins gone absolutely feral, here are 10 facts you need to know about The Continental before watching.
1. The Continental is arguably the most important setting in the world of John Wick.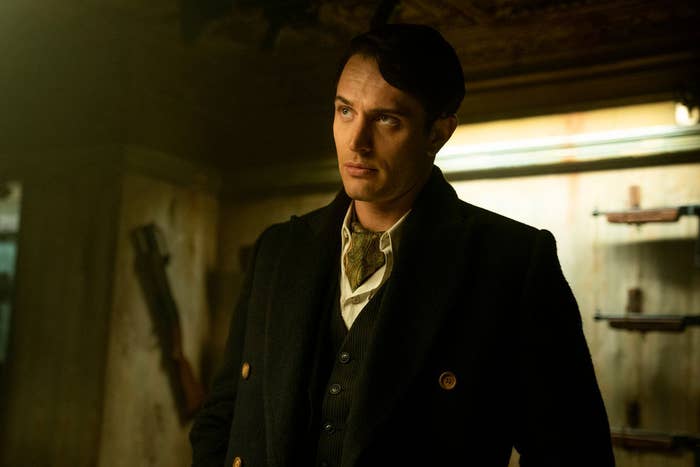 A global hotel chain with multiple locations across the world, The Continental is a luxury hotel where high-end hitmen can spend the night and enjoy their many services. While most hotels have things like spas and all-inclusive breakfast buffets, The Continental prides itself on having an armory for all its guests who might need a weapon or two, private transportation services if they need to sneak around, and even custom suit tailoring to make sure they're killing in style.
In the John Wick movies, we mainly see the hotel's New York branch that's run by Scott (played by Ian McShane in the movies). Wick (Keanu Reeves) regularly frequents the hotel chain across all four films, and the events of John Wick: Chapter 3 and Chapter 4 are entirely triggered by Wick breaking The Continental's main rule. This makes the hotel an integral part of John Wick's larger story, where its attendees, owners, and rules are regularly used as vehicles to get the story moving.
2. The Continental has one rule that could mean life or death.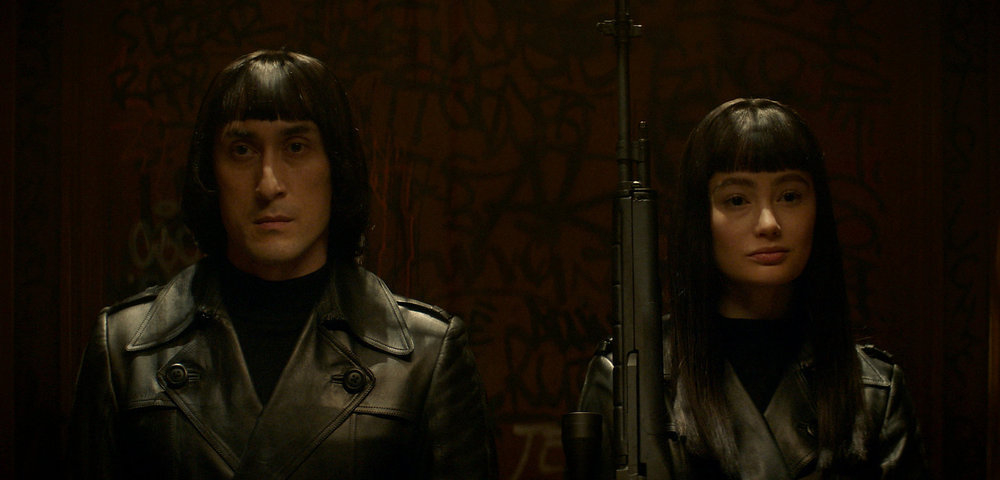 John Wick's lawless underworld only has one rule: You can never conduct business on The Continental's grounds. And by business, we obviously mean killing. The Continental is neutral territory first and foremost. All beef, grudges, or missions are to be dropped as soon as anyone enters its front door, no matter how dire or vengeful. If anyone were to break The Continental's main rule, they'd be excommunicated with John Wick: Chapter 3 showing exactly how perilous that punishment is. Even helping someone who's been excommunicated has its own disastrous consequences (think being murdered or having your hand chopped off), so it's imperative everyone follows The Continental's rules.
3. Every Continental is run by a killer staff (literally).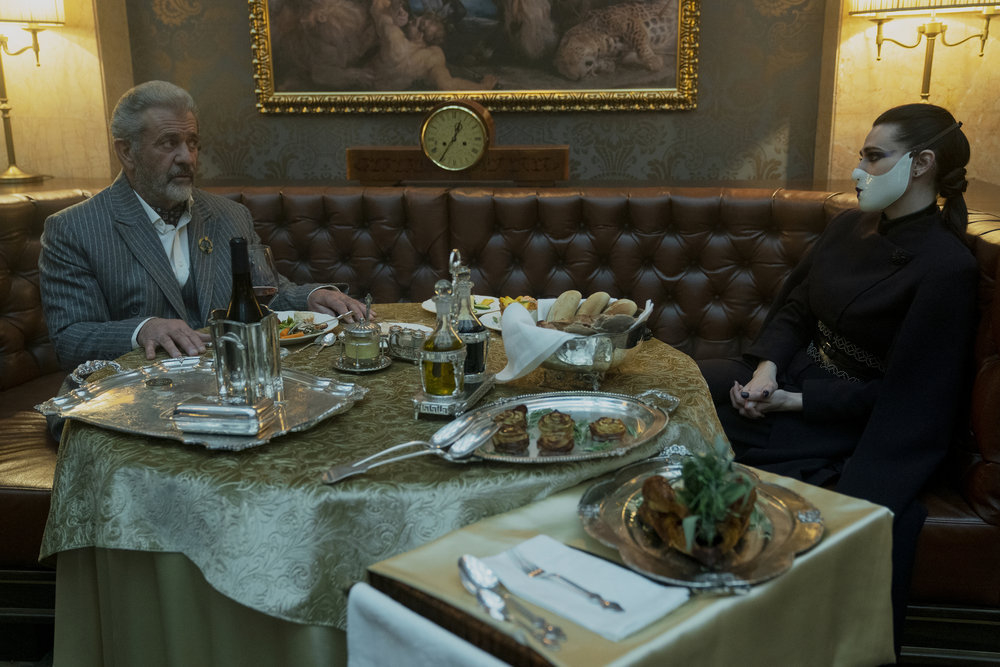 Each Continental hotel is typically run by a well-connected hotel manager. While the New York branch is run by Scott, the films also introduce us to several other managers including Sofia Al-Azwar (Halle Berry) and Shimazu Koji (Hiroyuki Sanada), who run the Casablanca and Osaka branches respectively. Each hotel also has a top-notch concierge, typically trained in combat, to assist guests and quell any misdemeanors. The most famous concierge is Charon (the late Lance Reddick), a fan-favorite character from the films who's also good friends with Wick.
While the criminal underworld is run by the High Table, a 12-member governing entity, The Continental remains autonomous and exclusively run by its managers. The High Table aren't even above the hotel's rules, but they do have the power to close (or destroy) any branch in dire cases. John Wick: Chapter 4 illuminates the High Table's selective involvement, when the New York and Osaka branches both become targets for assisting Wick despite being excommunicated.
4. The Continental is a century-old organization.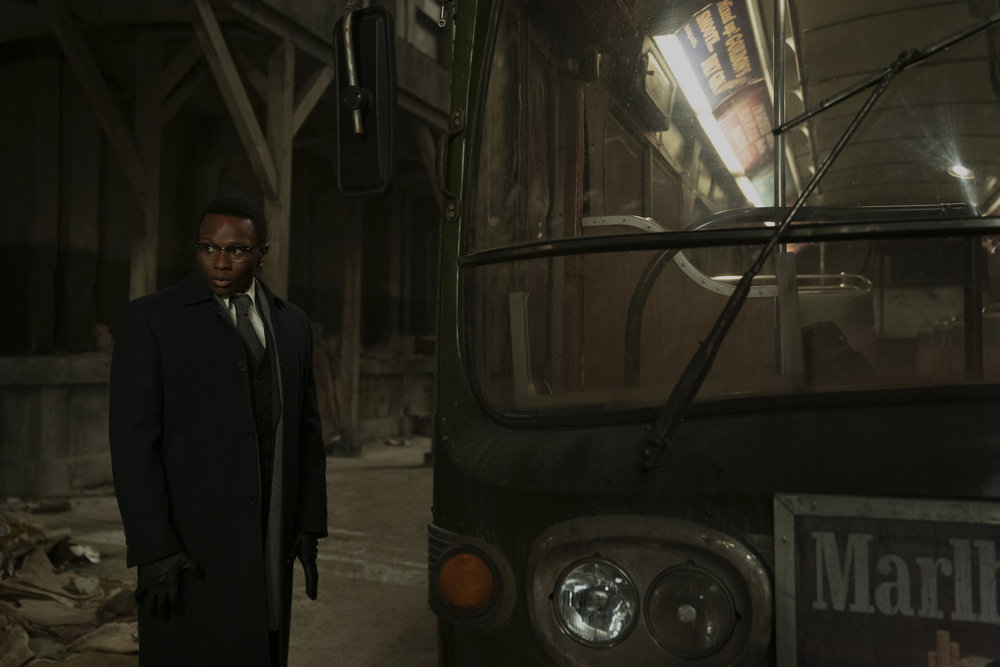 The Continental's New York branch first opened in 1904, where the High Table decreed it as a neutral sanctuary. While little is known about who ran the branch before Winston Scott, The Continental's trailer teases a character called Cormac (Mel Gibson) who presumably ran the show prior to him. Throughout The Continental's history, the hotel has also prided itself in using a gold coin policy, where any of its services are to be paid through exclusive gold coins only made available to criminals. The Continental also acts as a makeshift bank for these coins, and is responsible for reproducing them for use.
5. You can visit The Continental in real life.
The exterior facade of The Continental was filmed at the Beaver Building at 1 Wall Street Court in Manhattan's Financial District. The Flatiron Building is immediately recognizable to any fan, and you can totally visit the location to get a slight glimpse of what John Wick feels like in real life.
6. Winston Scott is one of John Wick's most important characters.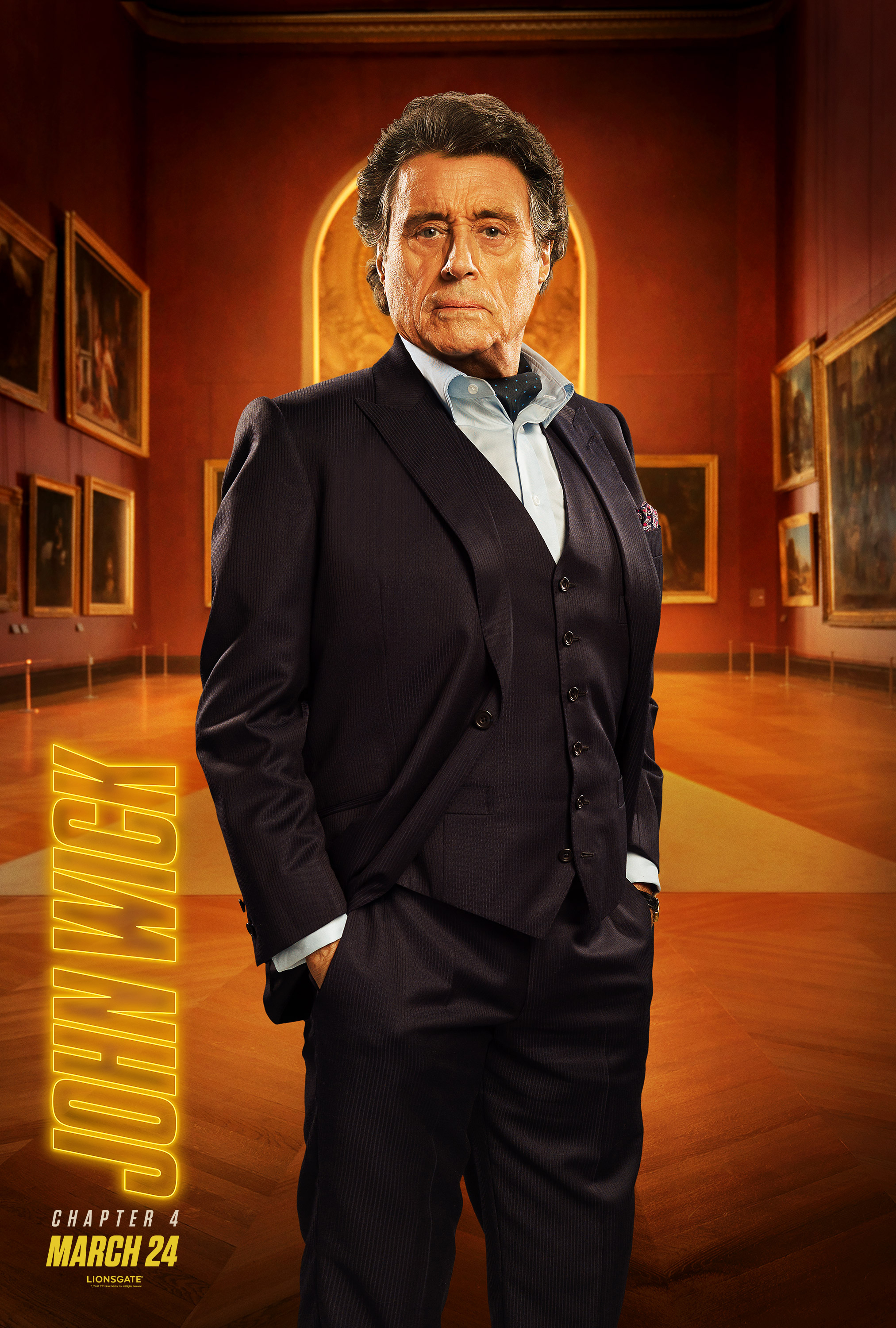 Ian McShane's portrayal of Scott has easily turned the notorious manager into one of the franchise's most beloved characters. As a person, Scott is stern yet sensible, with a moral compass that has often acted as Wick's north star. He also boasts a high social status that informs his authority, respect, and vast connections.
As a character, Scott has often served as a catalyst for major events throughout the John Wick movies. Whether he was personally helping Wick orchestrate a plan, pulling strings from behind the scenes, or forced to make deadly decisions, Scott played an integral role in unfurling Wick's story and even determining which direction it went in. But Scott's authority and prominence in the world of John Wick was no easy throne to get to—a lot of sacrifice went into getting his coveted position, and The Continental is sure to explore just how much.
7. Winston Scott is a mentor and father figure to John Wick.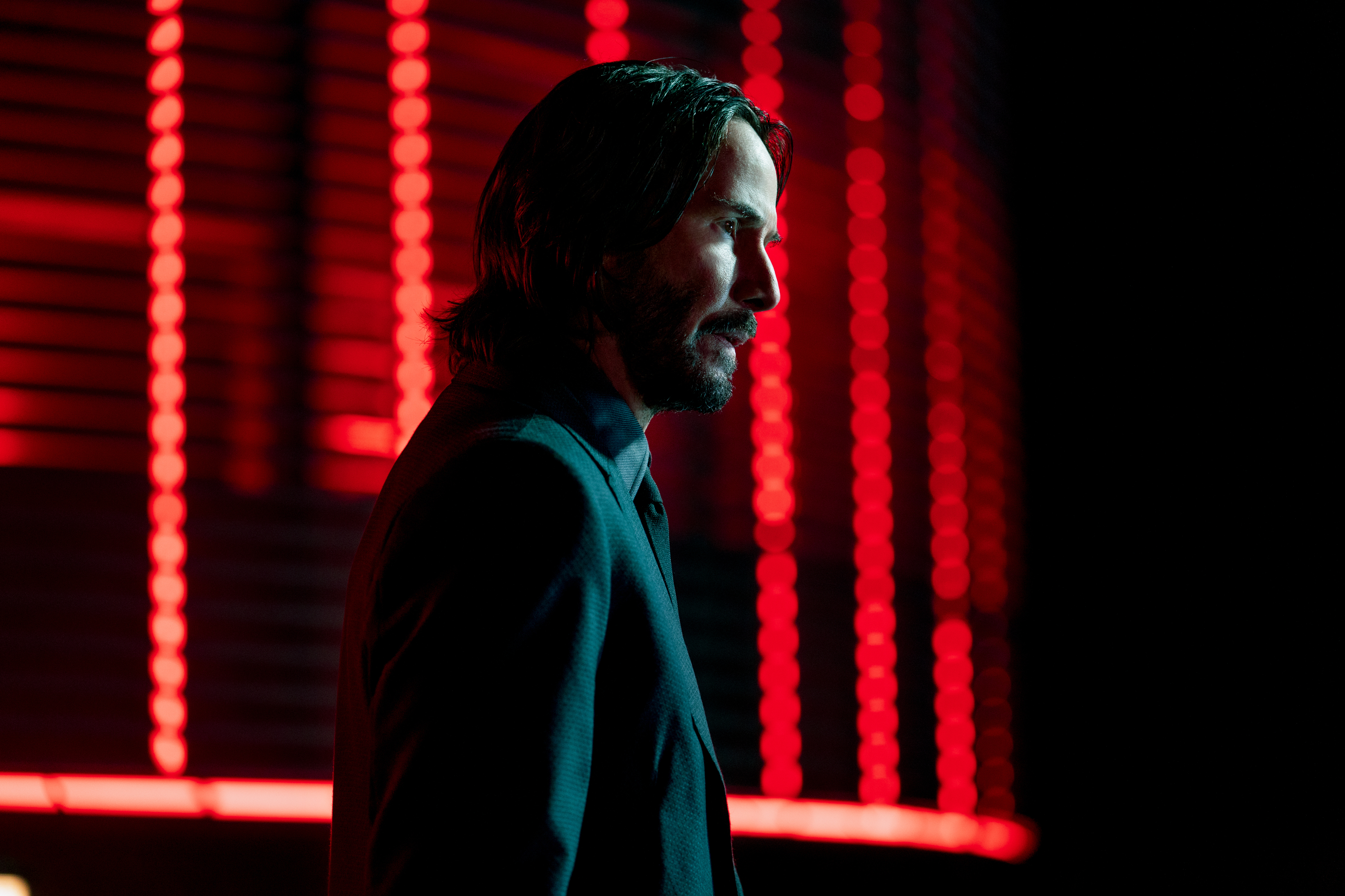 Boiled down, Scott and Wick are essentially two peas in an incredibly twisted pod. Throughout the films, Scott proved as such a prominent mentor to Wick, that many fans believed he would be Wick's long-lost father (this was later disproved when Wick's true heritage was revealed). The two hold such a high respect for each other that Scott even delayed announcing Wick's excommunication status by an hour to give him enough time to escape before his manhunt commenced. In John Wick: Chapter 4, Scott even calls the eponymous lead his son in Russian.
8. The Continental takes place 40 years before the events of John Wick.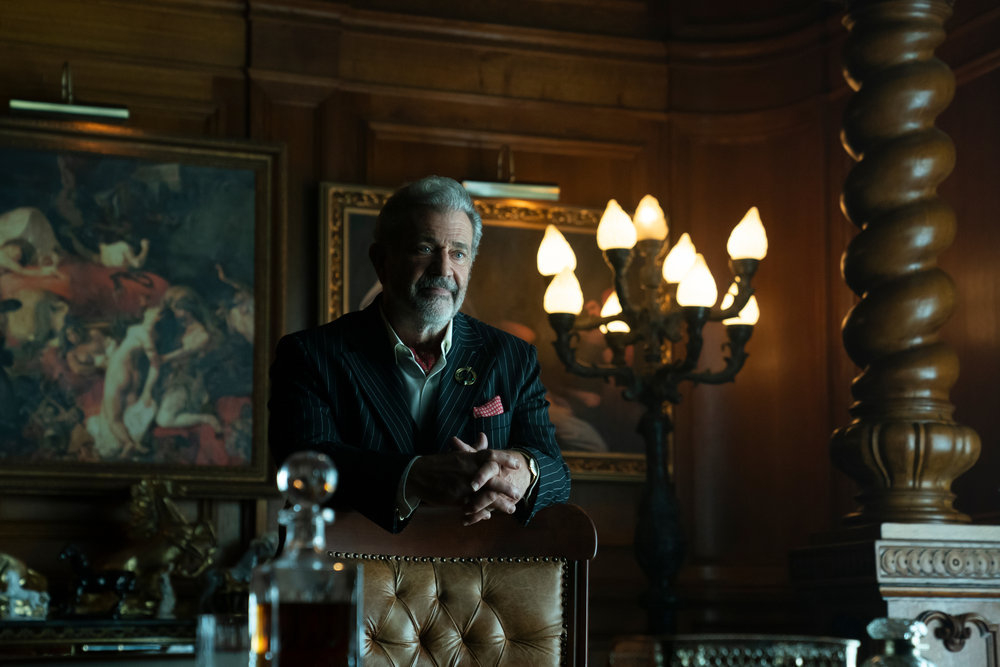 Although the John Wick films largely take place in the late 2000s, The Continental is going to be set sometime during the 1970s. The show is a prequel set 40 years before the events of John Wick, so we can assume that we'll be getting some new information that further expands the franchise's canon, including more details about the High Table and Scott. Considering that The Continental is set in the '70s, the show will also explore variations of real-life events that occurred during the decade, including the American Mafia's rise to economic power.
9. Winston Scott isn't the only familiar face in The Continental.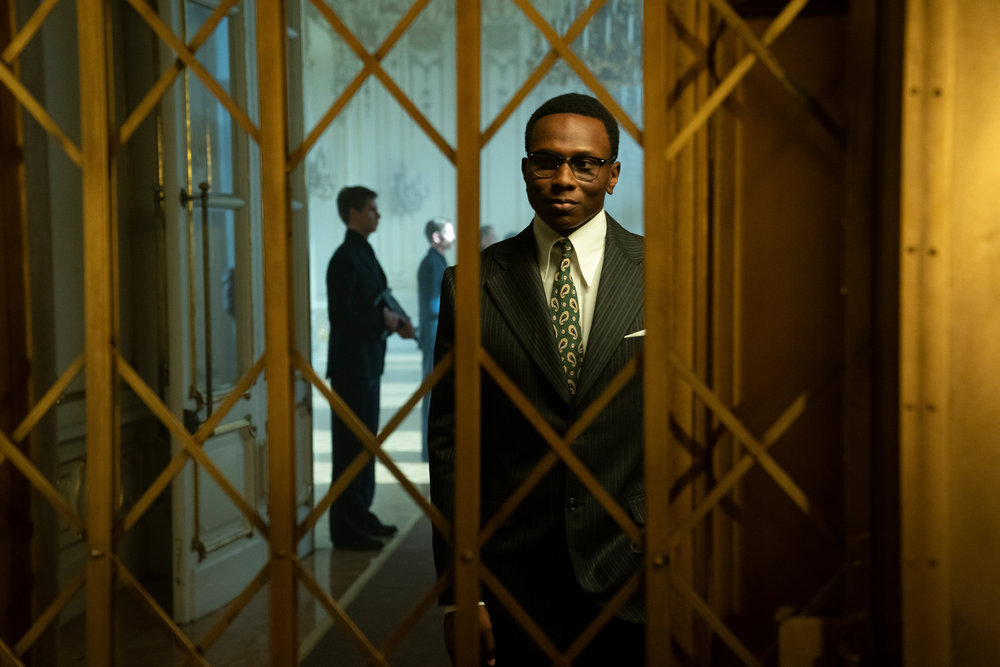 While The Continental will largely focus on Scott's early life, there are also some other household names from the John Wick films that will be appearing in the show.
Ayomide Adegun is starring as a young Charon, The Continental's famed concierge from the original movies and Wick's close friend. Peter Greene will also be starring as a young Uncle Charlie, a character who only briefly appears in the films as a criminal custodian who regularly cleans up after Wick's bloody messes. Besides that, The Continental will be introducing a slew of new faces including Cormac (Gibson), who's set to be the show's main antagonist.
10. The Continental will only be three episodes.
The limited series will only feature three episodes, which promise to be as action-packed as possible. The first episode will premiere on Peacock on Sept. 22, and the next two episodes will follow weekly on Sept. 29 and Oct. 6 respectively.