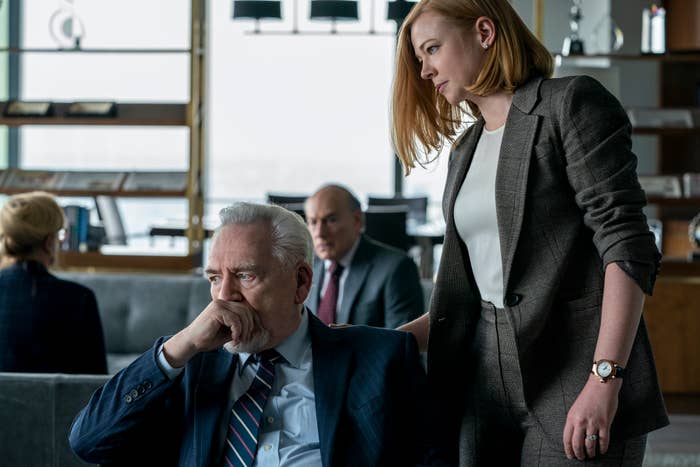 Succession isn't an underdog anymore. After an explosive conclusion to its sophomore season, which garnered the series its first Outstanding Drama Series Emmy award and an increasingly passionateonlinefandom, the HBO series returns for its third season with a host of weighty expectations in tow. As the network's new flagship drama, heavy is the head that wears the crown—a fact Roy family patriarch Logan (Brian Cox) undoubtedly understands. 
As Season 3 begins, Logan's rule is in question more than ever. Picking up just minutes after Kendall's (Jeremy Strong) bombshell, the Roy family finds themselves (again) in conflict over their legacy, albeit with a slightly different wrinkle: They're publicly fighting one another. Showrunner Jesse Armstrong efficiently and effectively establishes battlelines as the remaining Roys—Shiv (Sarah Snook), Roman (Kieran Culkin), Connor (Alan Ruck) and Tom (Matthew Macfadyen)—pick their commander and wish each other good fortune in the wars to come. As a result, the first few installments of Season 3 crackle with staggering propulsion; it's a thrillingly delicate game of cat and mouse as Logan and Kendall work to shore up their respective resources—all without ever losing a beat of exploring the themes of power that have made the series such a hit. 
[Ed note: Mild spoilers for Season 3 of Succession are below.]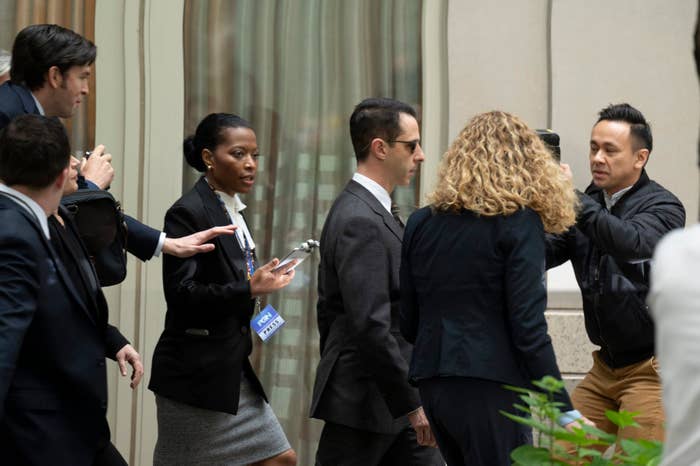 The machinations of these early episodes are likely to draw some comparisons to Game of Thrones' penchant for people talking in rooms. Succession understands the intrigue of backchanneling is nothing if we don't care about the characters at the center, however, so Armstrong and crew take pleasure in exploring how these beloved personalities react when faced with deciding who to back. Half the fun of this season is seeing who aligns with whom and their reasoning for doing so. As the episodes continue, we see members of the Roy family climb a ladder of chaos (to pull another GoT reference), jocking to get what they want; allegiances change at the drop of a hat as characters realize their situation may improve by casting their lot in with someone else. Any sort of Team Logan or Team Kendall binary wouldn't be true to what makes Succession, well, Succession, so it's refreshing to see Armstrong and crew make the choices of our characters fall into the gray instead of a simple black and white morality. Furthermore, with the familial strife so public, Season 3 is also heavily invested in exploring how the Roys continue forward as a unit, even with the divisions amongst them. Internal squabbles seemed to be fine, but Kendall's public dismissal of Logan traversed a line for many of his siblings; how and what those family members do in the wake of this betrayal becomes a fascinating point of tension throughout the season. Who joins Kendall in crossing this Rubicon is an interesting question to see asked and answered—the ensuing fallout often comes with heartbreaking results. 
So much of the yo-yo-ing between the character's decisions ultimately hinges around whether or not Kendall can be believed. Throughout the seven out of nine episodes of Season 3 provided to critics (I watched all seven), there's a healthy skepticism over whether or not Kendall has thought about his plan thoroughly. "My hunch is that you're going to get fucked, because I've seen you get fucked a lot," someone tells Kendall late in the season. "And I've never seen Logan get fucked once." As this person notes, Kendall's challenge feels—even at its strongest—like a house of cards, with the Roy usurper appearing to have swapped one addiction (drugs, alcohol) for another (the pursuit of power). Naturally, Jeremy Strong continues to deepen and expand our understanding of Kendall, turning in another superlative performance as he bites, scratches and claws his way through this new status quo.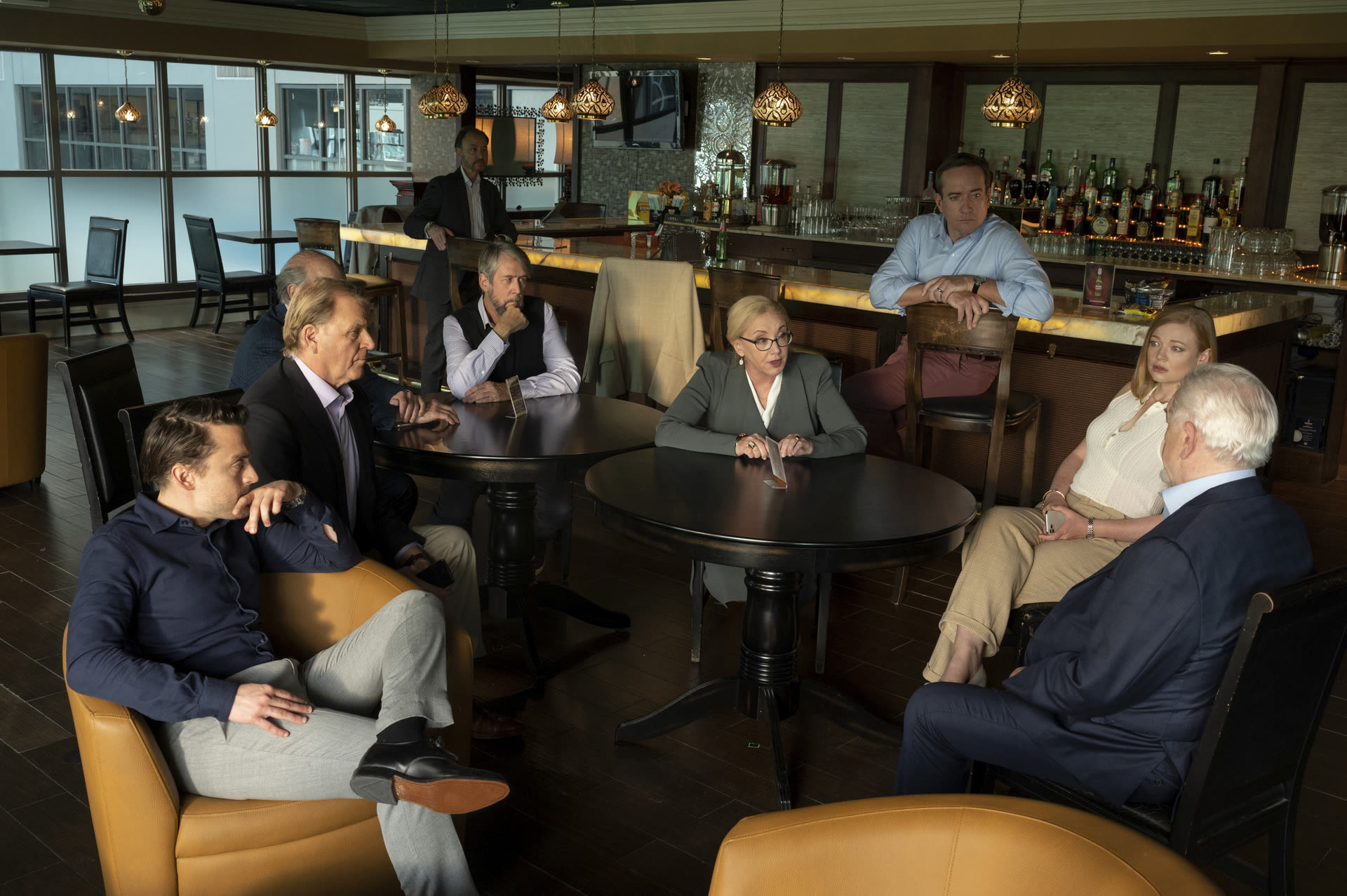 The ensemble cast is predictably excellent, but a trio of actors is worth a specific mention. Brian Cox, an already elite presence, finds a particularly meaty meal to devour here. If Season 2 chronicled the extent of Logan's unfiltered, absolute power, Season 3 shows just how dangerous he is—even with his back against the wall. Roman, poised at the end of last season to take a more prominent role in the ongoings of Waystar, steps up considerably. As he becomes a more effective player, Culkin plays Roman with increasingly powerful confidence in addition to his already razor-sharp sardonic wit; if you didn't already love Roman before, you'll fall head over heels for him now. Finally, Tom. Poor, poor Tom. In the wake of last season's confession, Tom finds himself adrift at sea in many ways. As a result, Macfadyen strips Tom of much of his pompousness, rendering him an emotionally exposed thread—and ends up providing the series with its most tragic arc as a result.
Along for the ride this year are two pretty high-profile guest stars: Adrien Brody and Alexander Skarsgård. Succession hasn't trafficked in stunt casting before, so you'll forgive me if I was a little tepid to see two major stars enter the fray. Fortunately, Armstrong and crew know not to overplay their hand; the appearances from the two men dramatically enrich the show instead of detracting. The less said about their characters, the better, but know they function as foils for many major players and are more than willing to bend their personas to what the series needs. Brody is more restrained, while Skarsgård lends the comedic chops he honed in Long Shot to great use. Their casting felt like the series taking a massive heat check, but it's a decision that pays off rather well.
If there were weighty expectations coming into Succession's third season, you'd be hard-pressed to know it. The show continues its extraordinary run, improving upon everything that's come before while providing enough new to shake things up and prevent things from getting stale. By turning the conflicts inward toward the family, Succession finds a new way to mine pathos from its beloved scoundrels while never losing a beat of its razor-sharp dissection of the mega-wealthy. In short: The king of television is back—long may he reign.