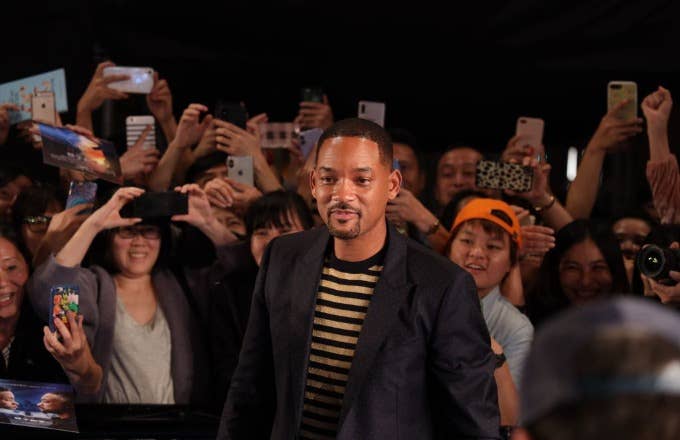 Will Smith is among the top-tier names lending their voices to the fight against homelessness as part of the World's Big Sleep Out campaign.
"Think for a minute about what home means to you," Smith, as seen in the campaign clip below, said of the initiative aimed at getting 50,000 volunteers to join "sleep outs" in various cities on Dec. 7. "To me, home means conversation. It's, like, the place where my family comes together and that's the most beautiful part of home. But there are over 100 million people in the world who don't have a place to call home."
Helen Mirren and Coldplay frontman Chris Martin are also aboard the project, which was started by Social Bite charity co-founder Josh Littlejohn. Additional partners include the Institute for Global Homelessness, UNCIEF USA, and the Malala Fund.
"We are a small, interconnected world," Littlejohn said of the campaign's aim of being a "mandate for action" on a global scale. "By collectively sacrificing our beds for one cold night we can reach out a hand of compassion and solidarity with those who need it most—homeless people on our doorsteps and refugees internationally."
Times Square New York participants will be read a bedtime story by Will Smith, while those in Trafalgar Square London will get the same from Helen Mirren. Additional sleep outs include Elysian Park in Los Angeles, Lincoln Park in Chicago, Trinity College in Dublin, Lime Square in Manchester, and more.