Jaden Celebrates Will Smith's Birthday With Onstage Sing-Along of 'Fresh Prince' Theme
Jaden used his support set as part of Tyler, the Creator's IGOR tour to celebrate his dad's 51st birthday.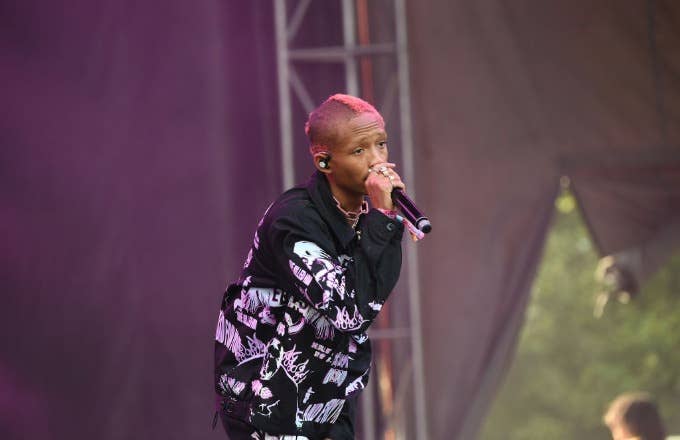 Getty
Image via Getty/Paras Griffin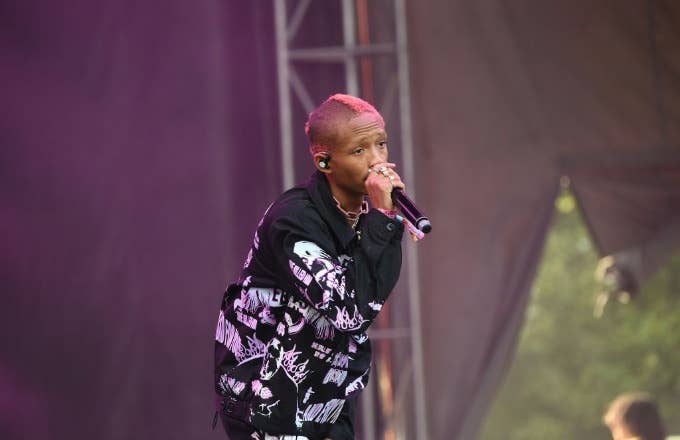 Wednesday marked Will Smith's 51st birthday, an occasion that expectedly brought on a variety of celebratory well wishes from family and fans alike.
Jaden, meanwhile, commemorated the occasion with a mid-set run-through of "Happy Birthday." He followed that audience singalong moment by projecting Fresh Prince of Bel-Air footage and singing along to the early Will hit's beloved theme song.
Jaden was, quite fittingly, in Philadelphia that night providing support for Tyler, the Creator's IGOR Tour.
That same day, he also shared a clip from a special moment he and Will shared on the set of the 2006 drama The Pursuit of Happyness:
Jaden was revealed earlier this month as among the artists Post Malone has assembled for the 2019 edition of his Texas-set Posty Fest. Meek Mill, Rae Sremmurd, and Pharrell are also on this year's lineup.
Over the summer, Jaden told Complex that fans should expect him to move more into Elon Musk-y territory in the future.
"I want the world to know that I am switching professions and that I am becoming a full-time inventor," he said at the time, adding that he'll be spending his time "inventing new technologies" because he feels he's more gifted at that than music. 
"I invent new ways to make music, but I'm not a musician," he said.
Big Will, meanwhile, was announced this week to be making his return to Netflix with the lead in the crime drama The Council. Per Collider, he'll also be producing the film, which centers on NYC crime boss Nicky Barnes.