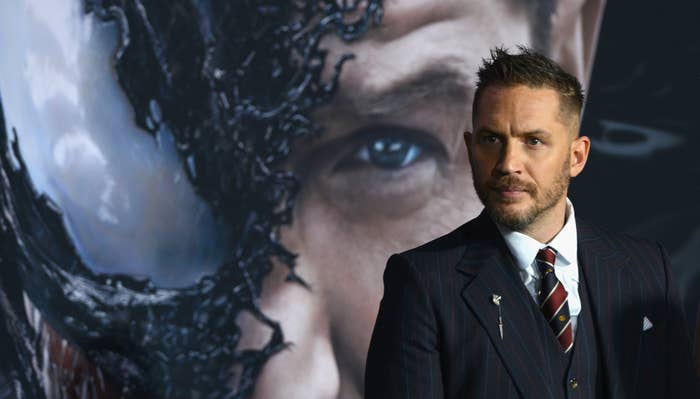 A sequel to the 2018 Tom Hardy vehicle Venom, which stacked up at the box office despite lukewarm reviews, will no longer be arriving this October.
As announced on Tuesday, perVariety, the sequel—which now boasts the official title Venom: Let There Be Carnage—has been moved to June 25, 2021.
While no specific reason for the delay was given in Tuesday's news, Let There Be Carnage is merely the latest project to have its release strategy shaken up amid continued COVID-19 social distancing woes in the U.S. And with the Carnage shift, Sony has (albeit understandably) moved the overwhelming majority of its planned 2020 slate out of this year.
Hardy's Eddie Brock is joined by Woody Harrelson as Carnage, Michelle Williams as Anne Weying, Naomie Harris as Shriek, and Reid Scott as Dan Lewis. The sequel is helmed by prolific actor/producer/director Andy Serkis, whose directorial debut—Breathe starring Andrew Garfield and Claire Foy—dropped back in 2017.
In February, Serkis—presumably letting loose about all that he could let loose about the project at the time—revealed he and the team had recently bagged over a month's worth of production days.
"I really can't talk too much about it, I know, boring, but we're 40 days into the shoot and it's really thrilling," he said during an interview at the British Academy Film Awards. "We've got the magnificent Tom Hardy, who's obviously at the center of it, and we sort of see a deepening of the relationship between him and obviously there's a nemesis character and...that's all I can say."
And that was indeed all he said.