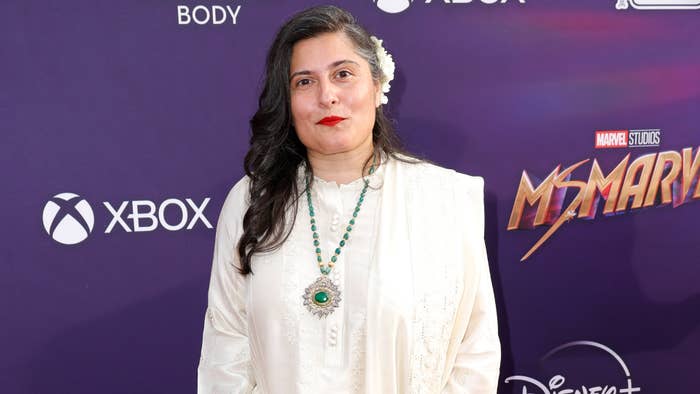 Oscar-winning filmmaker Sharmeen Obaid-Chinoy will direct an upcoming Star Wars franchise entry co-penned by Lost and The Leftovers co-creator Damon Lindelof, per a new report.
Sunday evening, Deadline let loose an exclusive revealing that the largely mysterious film will see Lindelof handling the script with another, as-yet-unidentified writer. Lindelof and Star Wars, as fans of both will point out, have been popping up together in speculative headlines for some time now. Most recently, Lindelof served as creator of HBO's take on Watchmen.
Obaid-Chinoy, who directed two episodes of Bisha K. Ali's Ms. Marvel series on Disney+ this summer, is reported to have been attached to the untitled project fairly early into its development process, with sources cited in Sunday's report claiming the writing process remained ongoing at the time.
What remains unknown about this untitled Obaid-Chinoy and Lindelof film is the plot, with the expectation being that this will remain a mystery for the foreseeable future. It's also not been confirmed when, exactly, fans should expect to hear any additional details regarding the project, including a title and release date.
Theatrically speaking, 2019's J.J. Abrams-helmed The Rise of Skywalker remains the franchise's most recent entry. A number of potential franchise-expanding movies have since been discussed as being in various stages of development, all while fans have continued the journey with the Disney+ platform's prolific roster of Star Wars series.
Rogue One prequel series Andor, starring Diego Luna, was met with critical acclaim upon its launch in September. In an interview with William Goodman for Complex, the show's cast opened up about how it felt to be part of this ambitious new chapter of Star Wars.