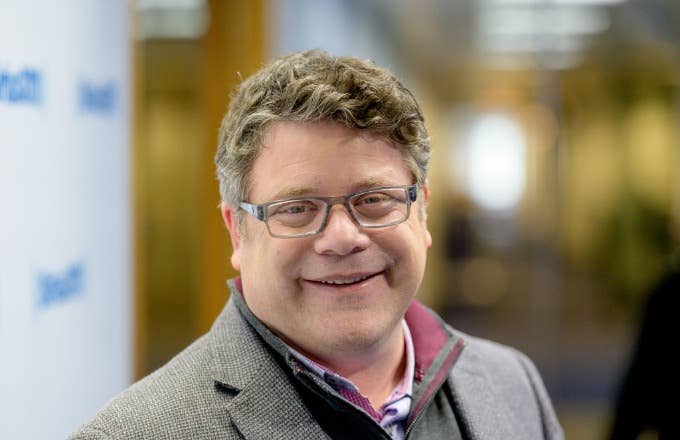 Sean Astin, already a beloved figure of cinema and television for those paying attention, received an added wave of unified appreciation Friday off the strength of an otter-assisted bit of photographic bliss.
The viral tweet in question, understandably, spread with the quickness due to its inarguable wholesomeness and general air of comfort. From there, Astin's name joined the assortment of trending Twitter topics, initially prompting confusion from the star of multiple beloved franchises and pop culture classics including The Lord of the Rings, Stranger Things, Rudy, The Goonies, and the 2019 Netflix series No Good Nick.
However, Astin and others were eventually tuned in to the boundless magic of the otter photo, ultimately inspiring a full-blown (and much welcomed) Sean Astin Appreciation Day.
One hot topic of the ensuing tweeted discussion was how unfortunate it was that Astin was so often referred to as merely "Sean Astin from Stranger Things," when he does in fact have decades of work to his name, including his Oscar-worthy turn in the Rings franchise as Samwise Gamgee.
Astin's slate of upcoming productions includes the crime drama Adverse and the comedy Mayfield's Game, so we can likely look forward to this appreciation trend continuing.