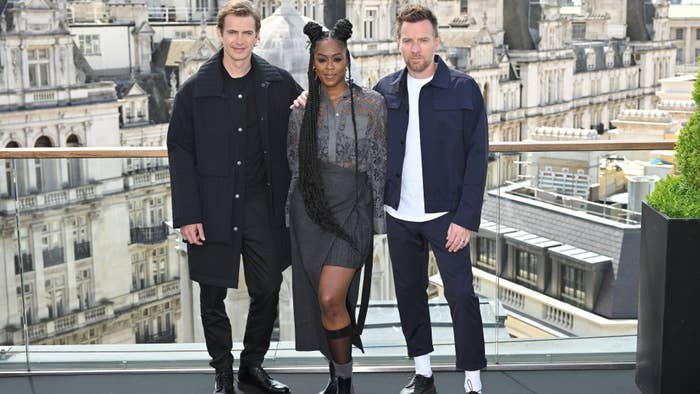 Screenwriter Stuart Beattie, whose credits include Collateral and Interceptor, has opened up about his involvement with what was originally intended to be a film trilogy centered on the Star Wars character Obi-Wan Kenobi.
Indeed, during a recent interview with The Direct's Nathan Johnson, Beattie—who is credited as a writer on multiple episodes of Disney+'s Obi-Wan Kenobi series—explained what happened to the original plans and how it left him "absolutely devastated." Per Beattie, the series is based on what he had written to be the first film of a trilogy.
The first planned film, per Beattie's angle, was intended to show the importance of surrendering "to the will of the Force." The second, meanwhile, would provide some new backstory into later developments for the character (namely his self-sacrificial act in A New Hope) by showing him getting a grip on his own mortality.
"So for me, if I have anything to do with the second season of [Obi-Wan], that's the character evolution that I would take him on," Beattie said. "That, to me, is really interesting. And like I said, universal."
While details of the specifics for a planned third film were not disclosed, Beattie did say that Ewan McGregor had been attached to the trilogy idea. The not-up-to-expectations performance of Solo: A Star Wars Story, however, ultimately resulted in these ideas being rolled into a series.
"You know, unfortunately, it's just, it was Solo that changed the direction of the system," Beattie said, adding that—although he himself liked Solo—it "hand't made a lot of money" and thus marked the start of a shift in strategy.
"But, just because it didn't hit a certain number, they just had to rethink," Beattie said. "And, again, way above my paygrade, but it certainly crushed us. Devastated, absolutely devastated."
Read the full interview here.
With last week's Disney+ release of "Part VI," directed by Deborah Chow and featuring a "story by" credit from Beattie, the first season of Obi-Wan Kenobi came to a close. The series, notably, also features the return of Hayden Christensen as Darth Vader.
Both McGregor and Christensen have expressed interest in returning for more episodes, though Chow was adamant in a recent Entertainment Tonight interview that the series was conceived to serve as a true limited series.