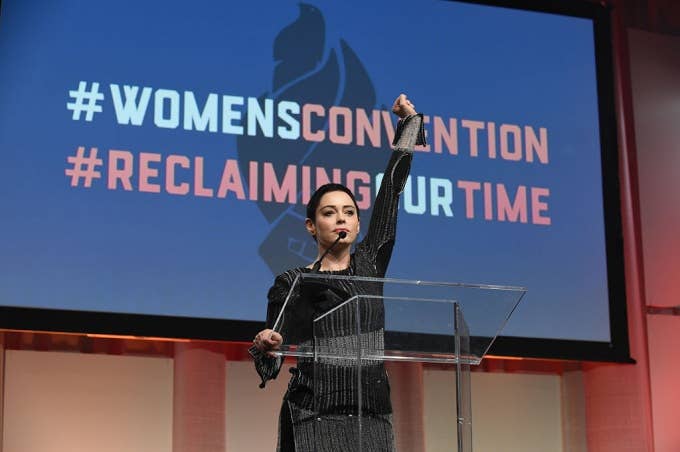 Rose McGowan will star in and executive produce a new five-part docuseries for E! titled Citizen Rose. The show, announced Tuesday, will chronicle the development of McGowan's upcoming Brave manifesto and her ongoing activism work aimed at raising awareness around sexual assault and harassment in the entertainment industry and beyond.
"You are formally invited into my mind and world," McGowan said in a joint statement with the E! network. "I am thrilled to partner with E! to amplify my message of bravery, art, joy, and survival."She added that Citizen Rose will "show how we can heal through art even when being hounded by evil."
Citizen Rose will debut Jan. 30 with a feature-length episode. Following the two-hour premiere, E! will release four more episodes in the spring. "We look forward to taking viewers inside this talented, dynamic woman's world as the first allegations unfold and she becomes a leading voice in a critical cultural change," Amy Introcaso-Davis, the network's EVP of Development and Production, said Tuesday.
Brave also drops Jan. 30. The book is described by McGowan as a "raw" memoir/manifesto that gives a "pull-no-punches account" of her career and activism. The book's release will be followed by a short tour, starting with a stop at Barnes & Noble in New York City on Jan. 31 before heading to Los Angeles.