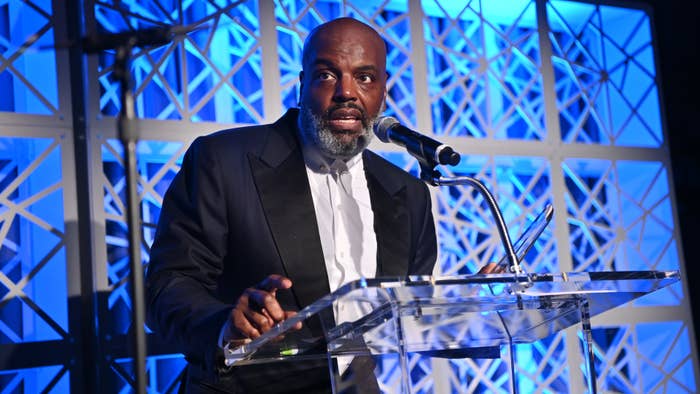 Vocal Podcast Network has a stacked agenda lined up for the remainder of the year and into 2023.
The premium-level network, which serves as a key aspect of a partnership between Quality Control's Quality Ventures division and The Network Advisory, will be launching a series of new podcasts through next year including Culture Providers, Win Big With Clinton Sparks, the Tara Electra-led Billion Dollar Babie, and Marsha! Marsha! Marsha! hosted by Marsha Molinari.
"I'm excited for people to hear these shows and take in all the perspectives on the culture in such a fresh way," Kevin "Coach K'' Lee, co-founder of Quality Control and executive producer of the Culture Providers series, said in a statement. ​​
Per Justin J. Giangrande, CEO of The Network Advisory, this new slate of series is aimed at bringing "underrepresented voices into the forefront of the podcasting industry."
The inaugural season of the aforementioned Culture Providers will feature projected guests like 50 Cent, Gucci Mane, Diddy, and more. Win Big, meanwhile, sees Lil Yachty and T.I. (among other guests) joining in on conversations about various success-oriented practices.
Also fresh to the Vocal lineup is Kickin' It With COOLKICKS, the first episodes of which are currently available here.
Quality Ventures, notably, is the private equity investment division of Quality Control, which last year announced an unscripted TV deal with Critical Content through its Quality Films sector. At the time, the partnership was described by Quality Films president Brian Sher as representing a chance to expand the brand's footprint while backing "new and diverse" projects.