 Perhaps you've heard a thing or three about Pokémon Go, the augmented reality experience that can either get you busted for cheating or add billions to your worth. The concept is simple: catch various Pokémon in the real world, without the hassle of actually bringing fictional characters to life. However, given the basic level of exercise (i.e. walking briskly) often required to truly become a virtual Pokémon master, many players have started trying out some admittedly creative ways of beating the system. An early contender for Idea of the Year? Strapping your phone to a ceiling fan.
The hilariously predictable trend, first spotted by the Daily Dot, presumably allows some players the chance to bypass the untold kilometers required to hatch an egg. Of course, not all smartphones are equal, meaning different GPS systems may give slightly more (or less) accurate location and movement readings than others. But that's no issue for these brave Pokémon Go players, risking their phones' lives for a faster hatch:
For what it's worth (not very much?), you can also try this method using other types of fans. No ceilings.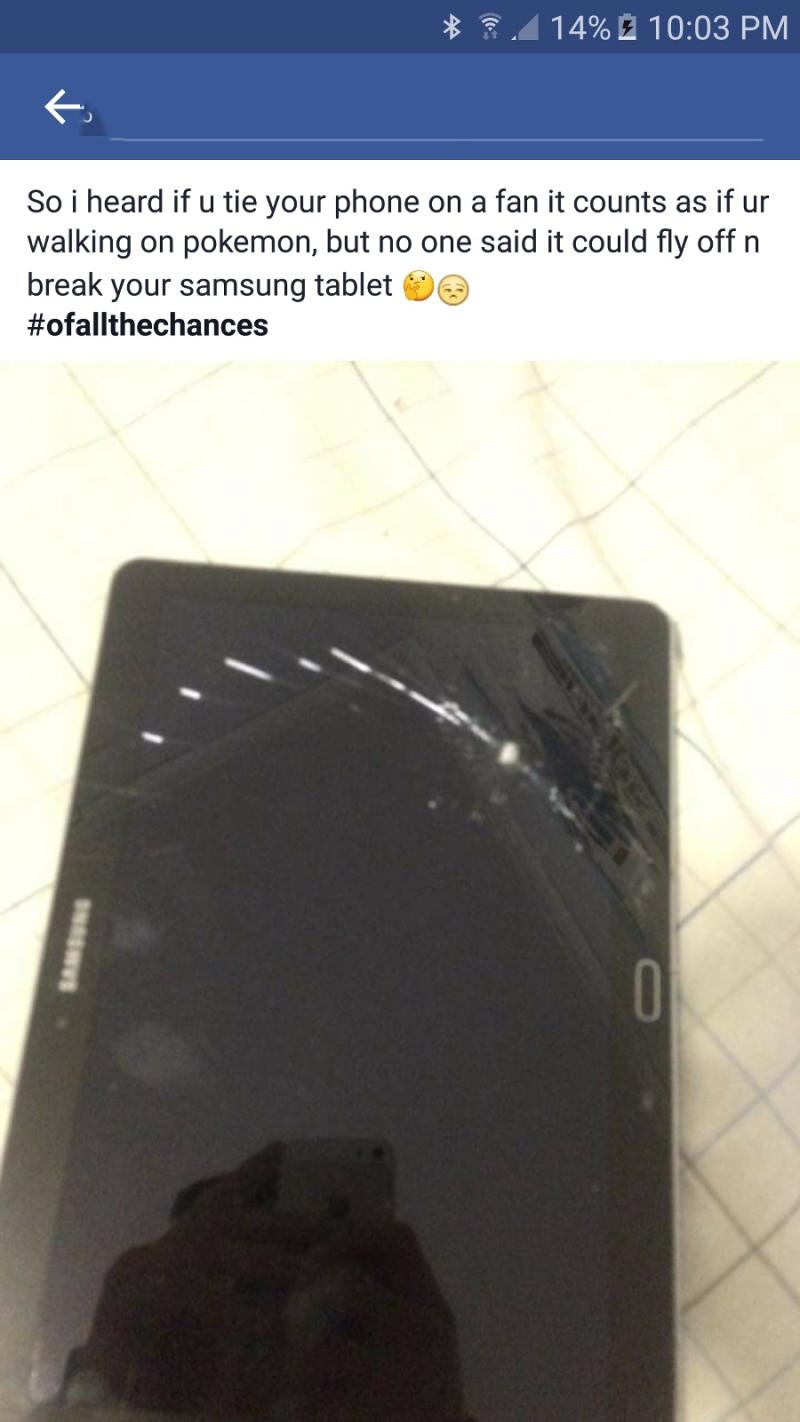 Sadly, strapping your semi-fragile smartphone to a rapidly spinning collection of blades can somehow lead to devastation and destruction:
The unshakeable ingenuity of the 21st century human never ceases to amaze! If your phone replacement budget is on the leaner side, maybe just stick to playing the actual game. But be hella careful. One dude got stabbed in Oregon earlier this week while hunting these elusive creatures. He's fine though. Despite needing medical attention, he gladly went for beer and more Pokémon hunting immediately after said stabbing.​