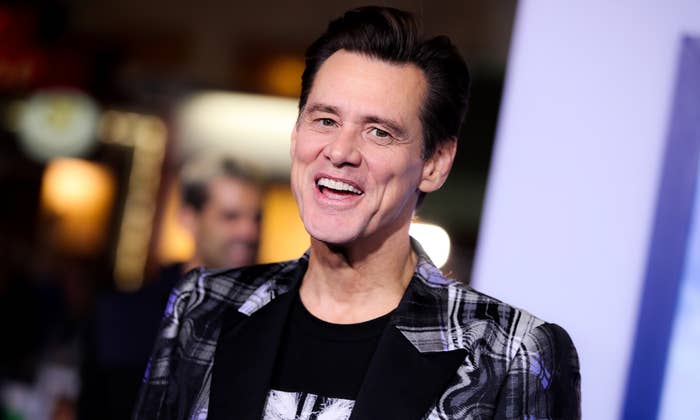 Jim Carrey says he was "sickened" to see Will Smith receive a standing ovation at this year's Oscars shortly after slapping Chris Rock.
Speaking with Gayle King, Carrey also addressed Rock's previously reported decision to not file a police report in connection with the incident, talk of which has dominated the larger pop culture discussion this week.
"I was sickened," Carrey said. "I was sickened by the standing ovation. I felt like Hollywood is just spineless, en masse. It really felt like, 'Oh, this is a really clear indication that we're not the cool club anymore.'"
Carrey said if he had been involved in the same situation, he would have swiftly announced legal action against Smith.
"[Rock] doesn't want the hassle," he said. "I'd have announced this morning that I was suing Will for $200 million because that video is going to be there forever. It's gonna be ubiquitous. You know, that insult is gonna last a very long time."
Carrey went on to say that no one has "the right to walk up on stage and smack somebody in the face because they said words," arguing that—in this case—the situation didn't mark an escalation but instead "came out of nowhere" because of Smith.
"It didn't escalate, it came out of nowhere," the Dawn FM-featured actor said. "Because Will has something going on inside him that's frustrated. And I wish him the best, I really do. I don't have anything against Will Smith. He's done great things. But that was not a good moment."
See more from Carrey, who further criticized the incident as a "selfish moment," below. King pointed out when sharing the clip that the purpose of the interview with Carrey was promo for the upcoming Sonic the Hedgehogsequel, meaning the topic of the incident was broached as part of a larger discussion that had been booked weeks in advance. 
In a statement shared to Instagram on Monday, Smith—who took home the Best Actor trophy on Sunday for his portrayal of Richard Williams in King Richard—apologized to Rock for having "reacted emotionally" to a joke about Jada.